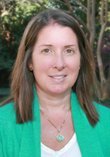 Michelle Gowdy, Executive Director – (804) 523-8525; mgowdy@vml.org. Michelle joined the league staff in 2016. She began her local government career in 2009, working as an Assistant County Attorney in New Kent County. She later became the New Kent County Attorney in 2010 and spent a brief amount of time as the James City County Attorney in 2015 prior to joining VML. Michelle worked as a prosecutor and for the Virginia Department of Forensic Science until 2008. Originally from northern Wisconsin, she received a bachelor of arts degree in International Business from Carthage College in 1993 and a Juris Doctorate from Oklahoma City University in 1996.
---

Janet Areson, Director of Policy Development – (804) 523-8522; jareson@vml.org. Janet lobbies on human service issues and the state budget. She also tracks issues of importance to local governments in Congress. Janet joined the league in 1990 with a background that included six years of experience at the National League of Cities in Washington and two years with the Virginia Association of Counties. She also has worked for the Virginia Department of Planning and Budget. Janet holds a bachelor's degree in government from the College of William and Mary and a master's degree in public administration from Virginia Commonwealth University. She is a past president of the Virginia Chapter of the American Society for Public Administration (ASPA) and serves as the executive secretary-treasurer for the Virginia Local Government Management Association (VLGMA), a VML affiliate and a state affiliate of ICMA.
---

Rob Bullington, Director of Communications – (804) 523-8527; rbullington@vml.org. Rob joined the League staff in September 2018. He has worked as a writer, editor, and instructor for 20 years. As a freelancer, he completed projects for clients such as The Library of Congress, Publications International, and the Saylor Foundation. He is also a founding member of the Virginia-based old-time and bluegrass group The Hackensaw Boys and was a touring and recording member for 12 years. Most recently, Rob was a Content Manager for Capital One Financial Corporation for 8 years during which time he handled internal communications, training, and content consulting duties. He holds a Bachelor of Arts degree in English from James Madison University and a Master of Arts degree in English from the University of Virginia. Rob is the editor of the League magazine, Virginia Town & City, the newsletter VML eNews, and the new podcast  VML Voice.
---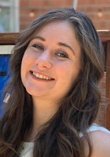 Josette Bulova, Policy Communications Coordinator – (804) 523-8533; jbulova@vml.org. Josette began as an intern with the league in May 2019 and joined as a member of the staff in July 2021. Prior to joining the league, Josette worked closely with the General Assembly members as a 2013 General Assembly page. A Christopher Newport University alum, Josette earned her degree majoring in Communication with a double minor in Political Science and Human Rights and Conflict Resolution.
---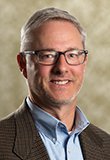 Joe Flores, Director of Fiscal Policy – (804) 523-8521; jflores@vml.org. Prior to joining the league in January 2023, Joe was appointed Senior Policy Advisor to the Department of Accounts by Governor Glenn Youngkin in January 2022, where he provided support to state agencies as they reported on their use of $4.3 billion in American Rescue Plan Act (ARPA) funds. Prior to that, Joe was appointed Secretary of Finance in July 2021 by Governor Ralph S. Northam. Previously, Joe served as Deputy Secretary of Finance, where he helped lead Governor Northam's successful Medicaid expansion effort. Joe also served as Deputy Secretary of HHR for Governor Terry McAuliffe. For two decades, Joe advised legislators in Texas, Minnesota, and Virginia on the breadth of fiscal policy issues in health and human resources, including a dozen years with Virginia's Senate Finance Committee. Joe earned a Bachelor of Arts degree in History from Texas A&M University and obtained a Master of Science in Public Management and Policy from Carnegie Mellon University.
---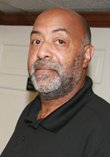 Patrick L. Ford, Press Operator/Clerk – (804) 523-8526; pford@vml.org. Patrick joined the league staff in 1991 after serving for 8½ years in the Army.  Most recently, he was a map maker stationed at Fort Bragg, N.C., where he received his printing experience. A native of Detroit, he is responsible for preparing and sending all VML mailings and all of VML's in-house printing jobs and projects. Patrick also manages the "Classifieds" our most frequently visited web page.
---

Keyara Johnson, Administrative Assistant – (804) 523-8530; kjohnson@vml.org. Keyara joined VML's team in the fall of 2022. She holds a bachelor's degrees in Business Management and Marketing from Virginia Tech. During her time at Virginia Tech, she worked as an assistant in the Career and Professional Development department. In Summer 2019, she worked as an Urban Radio Promotions Intern in New York City with Epic Records. During her free time, she works with College Access Collaborative to introduce secondary education to Title I public school students around the Commonwealth.
---
Katina Lancaster, Event Coordinator – (804) 523-8524; klancaster@vml.org. Prior to joining the VML team in the spring of 2023, Katina spent 11 years planning meetings, events and conferences in the DC Metro region. Most recently, she was Manager of Conference Events for The American Institute of Architects. A Richmond native, Katina holds a Bachelor of Arts in Political Science from Virginia Commonwealth University and earned her CMP (Certified Meeting Professional) designation from the Events Industry Council in 2012.
---

Sue Mellen, Chief of Staff – (804) 523-8528; smellen@vml.org.  Sue joined the League after a 31-year career with James City County, most recently as the Director of Financial and Management Services.  She holds a Bachelor of Science in accounting from Christopher Newport University and a Master of Public Administration from Old Dominion University.
---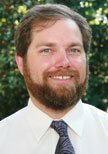 Mitchell Smiley, Transportation & Natural Resources Policy Manager – (804) 523-8534; msmiley@vml.org.  Mitchell joined the League in July 2019. He has worked in policy roles starting in 2008 at the U.S. House of Representatives for the Committee on Oversight and Government Reform. In 2009 he moved to the Committee on Energy and Commerce where he worked as Deputy Clerk. In 2011 he began working as a lobbyist for the Virginia Transit Association in Richmond representing Virginia's transit community. He then worked as a Data Analyst with the Virginia Department of Corrections developing re-entry programming grant proposals and incarcerated veteran programming before pursuing full-time graduate studies. During his graduate studies at Virginia Commonwealth University he worked for the Department of Focused Inquiry as a Graduate Teaching Assistant where he taught a class for first-year students on the foundations of composition, critical thinking, research, and ethical & civic responsibility. His research focused on the economic development impacts of craft businesses in the U.S. South, local park management, and 911 dispatcher turnover rates. Mitchell holds a Bachelor of Arts in Political Science (2008) and a Master of Public Administration (2018) from Virginia Commonwealth University. He will be working with the VML Policy team on Transportation and Environment/Natural resource issues.
---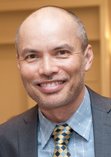 Manuel Timbreza, Director of Digital Communications – (804) 523-8531; mtimbreza@vml.org. Manuel joined the league in 1997.  He formerly was the creative director of Gates Communications in Richmond, publishers of Campus Voice, a national publication for college students.  He also has worked as a freelance graphic designer and illustrator.  He holds a BFA degree in communication arts and design from Virginia Commonwealth University.  Manuel is the design and contributing editor of the League magazine, Virginia Town & City, VML News, VML Voice and other member communications media. He is also responsible for the design and production of most league publications, various events, and the Annual Conference.  Manuel is also main content manager and developer for the VML web site and the VML Mobile App.