Welcome
The Virginia Municipal League is a statewide, nonprofit, nonpartisan association of city, town and county governments established in 1905 to improve and assist local governments through legislative advocacy, research, education and other services. The membership includes 37 cities, 160 towns and eight counties. VML is governed by an Executive Committee made up of local government officials. The Executive Committee is elected by the league membership at the annual conference each October. It provides overall guidance to the 14-member league staff.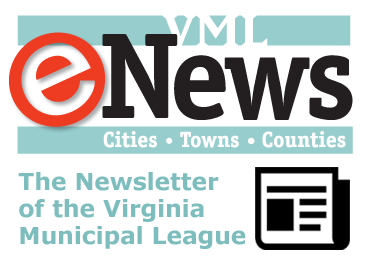 Latest Issue: Sep 18, 2020
In this issue: In this issue: Action Alert Oppose new trash tax Bills of Interest Criminal records bill referred for study Land use bill to be heard by House General Laws committee Health & Human Services Voting ...
Index to all newsletters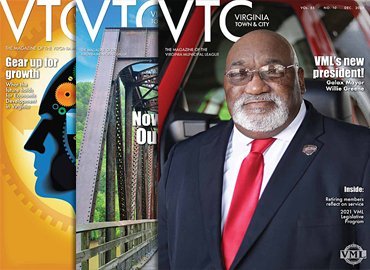 The official magazine of the Virginia Municipal League. Read back issues of this now full-color publication.
Read More