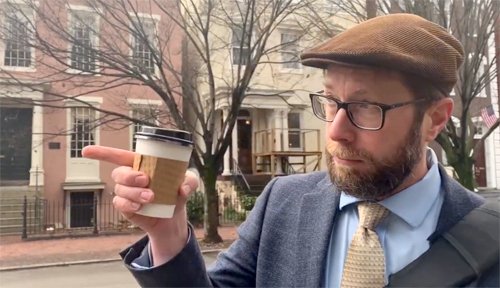 Since it was founded in 1905, the Virginia Municipal League's history has been linked inextricably to the fortunes of its member local governments.  The league and its member cities, towns and counties have worked together to improve the quality of life in communities across Virginia.
VML is a non-profit, non-partisan association.  The authority for the organization derives from Section 15.2-1303 of the state code, which authorizes the governing bodies of political subdivisions to form associations to promote their welfare.
View the League's Constitution >
Its official name before 1960 was the League of Virginia Municipalities.  The membership has grown from 16 in 1921, when VML hired its first staff members, to 210 today.  That number includes 38 cities, 170 towns and eight counties.
The league has a full-time staff of 11.  In addition, it contracts for services to assist with research and advocacy efforts. The league's headquarters is located at 13 E. Franklin Street in downtown Richmond.
An article written in the early 1930s by Newport News Mayor Samuel R. Buxton, the first president of the league, spelled out what the founders of the organization hoped to accomplish.  Buxton described the league's mission as follows:
to bring into a united whole the several cities and sections of the Commonwealth for the larger glory of Virginia;
to exchange ideas and experiences to secure a better administration of municipal affairs; and
to secure helpful legislation.
In the article Buxton explained that in 1905, when the league was founded, the progress and development of Virginia was impeded by sectional selfishness and independence.  "The great Southwest (Virginia) was the big bad wolf of whom the other sections of the state, from a political and economic stand-point, stood in awe," Buxton wrote.
Since that time, the league has evolved into a voluntary nonprofit, nonpartisan organization created to improve local government in urban communities; an agency designed to promote the interest and welfare of municipalities through investigation, discussion and cooperative effort; an organization designed to promote closer relations between cities, towns and urban counties; a clearinghouse for information; a municipal consulting service; and a medium through which local officials of all cities, towns and urban counties can cooperate in improving municipal administration.  Its primary mission throughout its history has been to serve as a legislative advocate for Virginia localities.
Although the purpose of the league has been expressed in many different ways over time, its underlying missions and programs have remained constant.  Among the important services provided by VML over the years are representation of local governments before the General Assembly, training of newly elected local government officials, production of educational and networking events, provision of responsive member inquiry services, and publication of online resources, newsletters and a monthly magazine for members.
Over the years, the league has been well served by exceptional leaders and high quality staff.  In return, residents of Virginia and local democracy have benefited greatly from the organization.  Its success has been founded on the concept of local governments working together for the betterment of the lives of their citizens – finding new and better ways to deliver essential services and making sure that people have the governmental resources necessary to live safe and productive lives.
Virginia local governments have earned national reputations for their effective and efficient delivery of services.  From providing safe drinking water, educating children and keeping people safe, to paving streets, operating libraries and ensuring that people with mental disabilities live as fulfilling lives as possible, local governments make a difference in the lives of Virginians.  VML is proud to play a part in that continuing legacy.