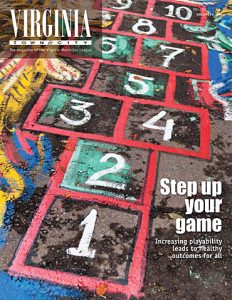 November 2017 issue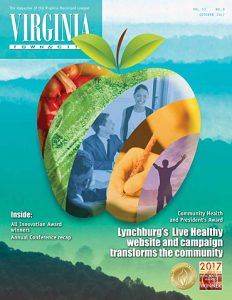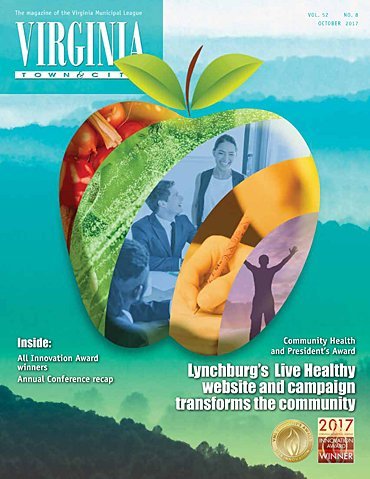 October 2017 issue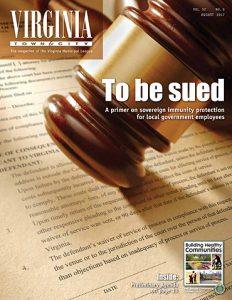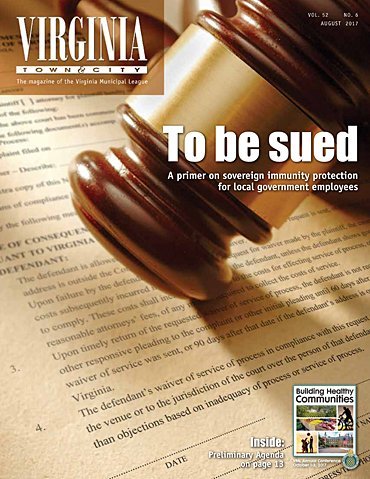 August 2017 issue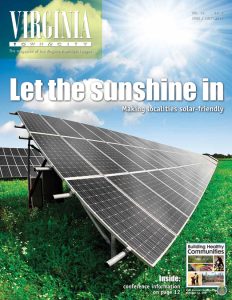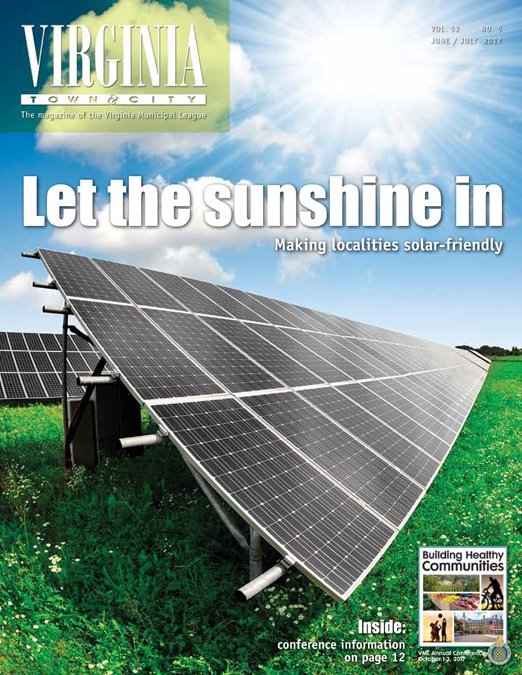 June/July 2017 issue
Article
Links
Flicker the Flame recognized for 10 years of accomplishments
City of Charlottesville Flicker the Flame webpage
Shenandoah Valley promoted through regional partnership
Virginia's Shenandoah Valley
Virginia is for Lovers

Loudoun County, Arlington County receive high credit ratings
Loudoun County Road to AAA Status
Arlington County news release

Alexandria Fire Department launches integrated health/community paramedic program
City of Alexandria news release
Poverty to Progress kicks off community effort
City of Lynchburg monthly newsletter
Public safety agencies conduct human trafficking prevention training in Winchester
City of Winchester announcement
Fiber optic broadband service expanding on the Eastern Shore
www.esvba.com
Roanoke receives award for reading program
Star City Reads
City of Roanoke's All-America City Award summary


Hampton starts program to bond neighbors, community groups
City of Hampton news flash
What does a body (and an economy) good?
Virginia Grocery Investment Fund: Allie Atkeson, Campaign Manager, American Heart Association, Mid-Atlantic Affiliate
PolicyLink & The Food Trust, Access to Healthy Food and Why it Matters: A Review of the Research
Farmers Market Coalition, Farmers Markets Stimulate Local Economies
PolicyLink, Growing Urban Agriculture
Smart Growth America, National Complete Streets Coalition, Complete Streets Stimulate the Local Economy
AARP Livable Communities, Walkable and Livable Communities Initiative, Economic Development: A Livability Fact Sheet
Trust for Public Land, Measuring the Economic Value of a City Park System
Robert Wood Johnson Foundation, Healthy Policy Snapshot: How can wellness programs save employers money while making employees healthier and more productive?
Trust for America's Health, Healthier Americans for a Healthier Economy
Let the sunshine in
Virginia Energy Plan
Solar Energy Industries Association, Solar Spotlight: Virginia
Greentech Media, What Does 'Utility-Scale Solar' Really Mean?