Vol. 57 No. 7 – Sept. 2022 Conference Issue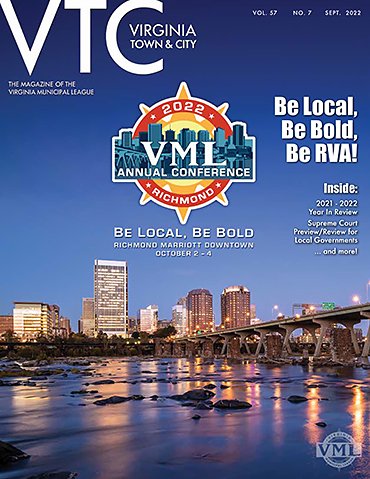 Monday, September 19, 2022 - 01:55pm
2022 VML Annual Conference Issue: Be Local, Be Bold, Be RVA!
Inside:
2021 – 2022 Year In Review
Supreme Court Preview/Review for Local Governments
… and more!
About the cover: Welcome to Richmond! For those of you traveling to our 2022 Annual Conference, the league staff are thrilled to have you in our city! For those of you who live in the Richmond Region, we don't need to tell you how great this place is (but please read the magazine anyway).