Vol. 57 No. 6 July/Aug 2022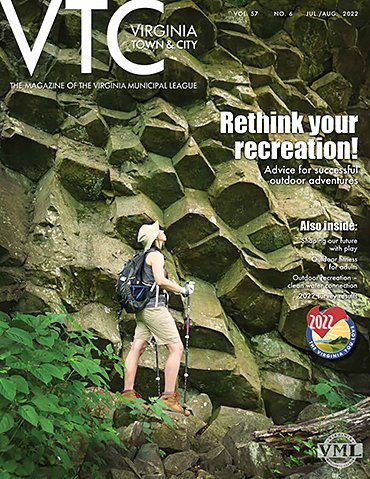 Thursday, August 25, 2022 - 02:33pm
Rethink your recreation!: Advice for successful outdoor adventures
Also inside:
Shaping our future with play
Outdoor fitness

 

for adults
Outdoor recreation – clean water connection
2022 the Virginia You Love survey results
About the cover: Any geologist glancing at our cover would immediately think, "Oh look, columnar joining!" For the non-geologists among our readers, this curious feature is formed by the heating and cooling of rock (typically basalt) causing columns (typically hexagonal) to form. Rock formations like these are found in places like New Zealand, Ireland, California, and…at Compton's Peak in Virginia's Shenandoah National Park. Learn more about the park, and other great outdoor recreation locations, inside! Cover photo courtesy Jessica Bowser.