Vol. 57 No. 2 – March 2022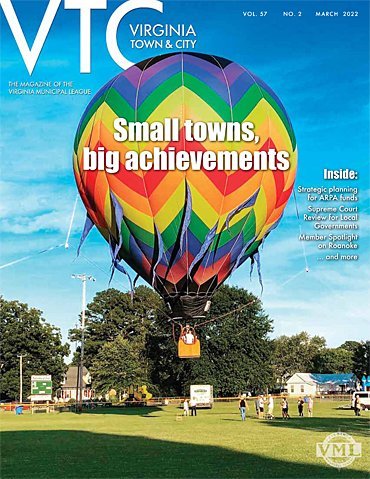 Friday, April 15, 2022 - 10:33am
Small towns, big achievements
Inside:
Strategic planning for ARPA funds
Supreme Court Review for Local Governments
Member Spotlight on Roanoke
… and more
About the cover: Terms like "big" and "small" lose their meaning when you consider scope. A drop of water in the ocean seems small. But that same drop in a thimble is a big deal. So, it is with local government achievements. Too often, we focus on the big things happening in big places. But we can't overlook the relatively big things happening in small towns because, well, they're "big" deals too. In this issue of VTC we begin to make amends.