Vol. 57 N0. 8 – Oct. 2022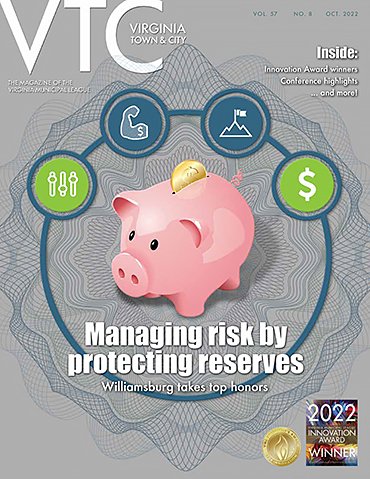 Tuesday, November 29, 2022 - 11:31am
Managing risk by protecting reserves: Williamsburg takes top honors
Inside:
Innovation Award winners
Conference highlights
… and more!
About the cover: Congratulations to the City of Williamsburg for distinguishing itself by taking home both the Risk Management category and President's Award trophies in the 2022 VML Innovation Awards. How did they do it? Williamsburg did a great job not breaking the (piggy) bank during the pandemic! Learn more inside.