Vol. 56 No. 6 – July-Aug. 2021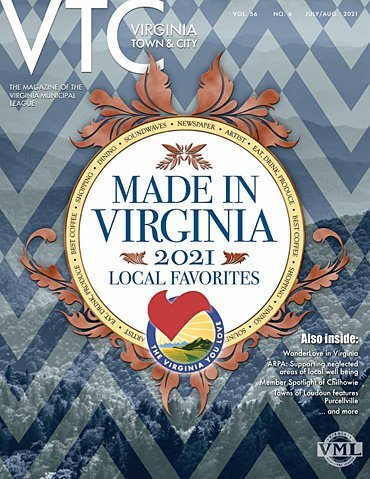 Monday, August 30, 2021 - 08:34am
Made In Virginia: 2021 Local Favorites
Also inside:
WanderLove in Virginia
ARPA: Supporting neglected areas of local well being
Member Spotlight of Chilhowie
Towns of Loudoun features Purcellville
… and more

 
About the cover: It's the time of year when we tell you about the winners of our annual Virginia You Love survey contest. This year we asked you tell us about your favorite things made right here in Virginia. Read all about some of the best things from the Commonwealth inside this issue.