Vol. 56 No. 3 – April 2021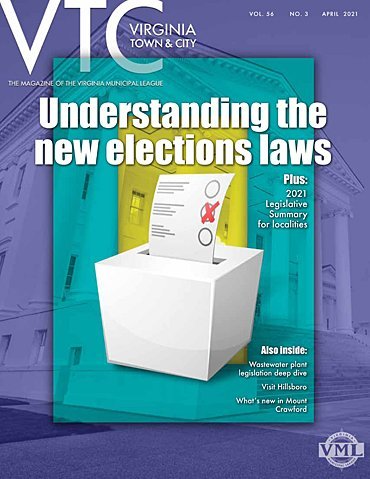 Tuesday, May 25, 2021 - 09:27am
Understanding the new elections laws
Plus:  2021 Legislative Summary for localities
Also inside:
Wastewater plant legislation deep dive
Visit Hillsboro
What's new in Mount Crawford
About the cover: The legislation mandating November elections for localities got a lot of attention this session. There were strong opinions on both sides before it passed and was signed into law. VML offers some valuable insight on this important legislation and, in our 2021 Legislative Summary for localities, we help you understand new laws relating to marijuana legalization, wastewater plant improvements, and so much more!