Vol. 56 no. 10 – Dec. 2021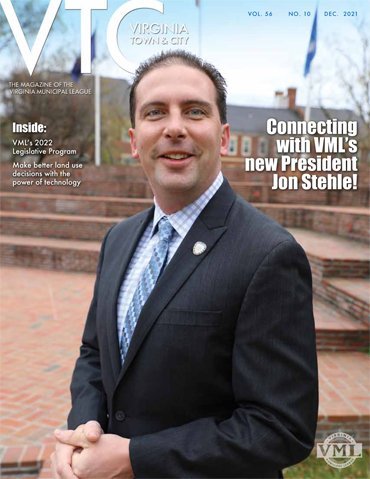 Tuesday, January 18, 2022 - 11:31am
Connecting with VML's new President Jon Stehle!
Inside:
VML's 2022

 

Legislative Program
Make better land use decisions with the power of technology
About the cover: Who is that man on the cover? Is it a City of Fairfax Council Member? Is it a Director for Tyler Technologies? Is that a coach? A husband? A father? A professor? Is he an award-winning champion of local government partnerships? A Northern Virginia commuter extraordinaire? Well, yes, he's all those things (and more). Meet VML's new President, Jon Stehle.