Vol. 56 N0. 1 – Jan.Feb. 2021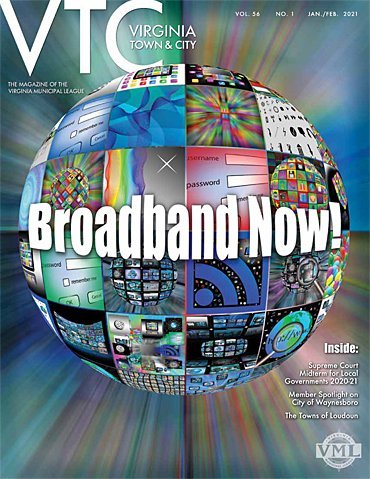 Tuesday, March 23, 2021 - 01:29pm
Broadband now!
Inside:
Supreme Court Midterm for Local Governments 2020-21
Member Spotlight on City of Waynesboro
The Towns of Loudoun
About the cover: Working, studying, socializing…living online during the pandemic has made us all feel that our bandwidth is getting squeezed. What's needed is some broadband. Many of us have it, far too many still lack it. Find out what's being done for these Virginians inside.