Vol. 55 No. 9 – Nov. 2020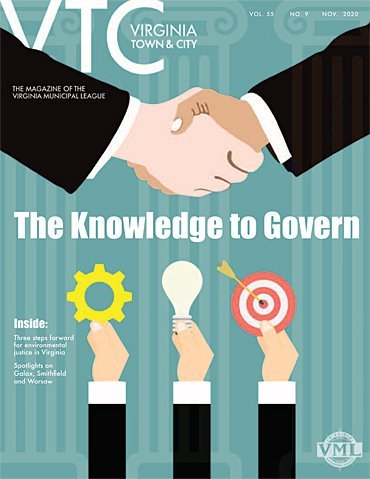 Monday, January 04, 2021 - 10:36am
The Knowledge to Govern
Inside:
Three steps forward for environmental justice in Virginia
Spotlights on Galax, Smithfield and Warsaw
About the cover: How does the Dillon Rule work? What does Sovereign Immunity mean to localities? What audiences do council members need to think about during meetings? How does one start a media campaign? You've got questions, we've got answers inside this issue of VTC.