Vol. 55 No. 4 – May 2020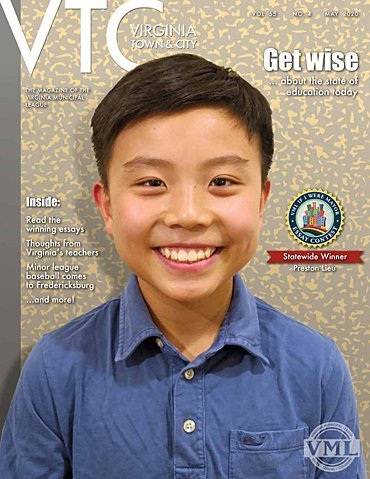 Friday, May 29, 2020 - 01:29pm
Get wise about the state of education today
VML's If I Were Mayor Essay Contest Statewide Winner is Preston Lieu
Inside:
Read the

 

winning essays
Thoughts from Virginia's teachers
Minor league baseball comes to Fredericksburg
…and more!
About the cover: Hey, isn't that VML's 2020 "If I Were Mayor" essay winner, 7th grader Preston Lieu? It sure is! You can read Preston's essay, as well as all those from the regional winners, inside.