Vol. 55 No. 3 – April 2020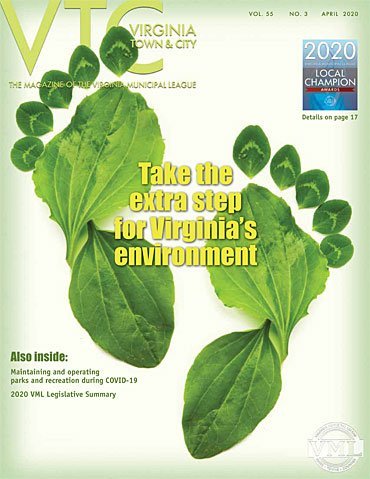 Thursday, May 14, 2020 - 01:34pm
Take the extra step for Virginia's environment
Also inside:
2020 VML Local Champion Awards details
Maintaining and operating

 

parks and recreation during COVID-19
2020 VML Legislative Summary
About the cover: Hey Virginia, it's spring! And now more than ever it's important to step outside and enjoy this magnificent season in our magnificent state. And while you're out there, consider what localities and the state are doing to preserve the great outdoors. We give you some (green) food for thought.