Vol. 55 No. 1 – Jan./Feb. 2020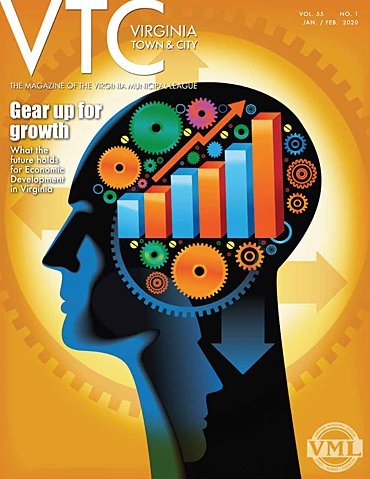 Thursday, March 19, 2020 - 10:39am
Gear up for growth: What the future holds for Economic Development in Virginia
Inside:
The business of creating business-ready sites 
Virginia looks to workforce development on its way to the top

 

What is the state of economic development?
Nine basics to put your community on track for success
… and more!
About the cover: In 2019 Virginia was ranked #1 among states for business. That was news worth celebrating, but we won't keep that title without robust economic development initiatives in 2020 and beyond. In this issue, we check in with some state-level programs that are poised to take economic development in Virginia to new heights and what that means for localities across the Commonwealth. We also check in with a small town's economic development director and get some international relations advice from a protocol expert.