Vol. 54 No. 9 – Nov. 2019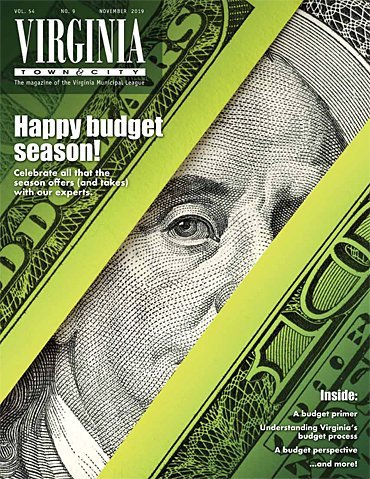 Friday, December 13, 2019 - 08:56am
Happy budget season!: Celebrate all that the season offers (and takes) with our experts.
Inside:
A budget primer
Understanding Virginia's budget process
A budget perspective
…and more!
Most everyone enjoys making money. Some people enjoy spending money while others prefer to save. Local and state governments are made up of people, so why should they be any different? In this issue we explore the mechanism by which governments make plans to spend or save money: Budgets!