Vol. 54 No. 8 – Oct. 2019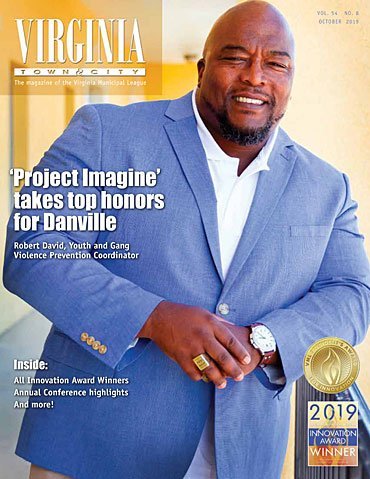 Monday, November 25, 2019 - 03:16pm
'Project Imagine" takes top honors for Danville
(Pictured on the cover) Robert David, Youth and Gang Violence Prevention Coordinator
Inside: 
All Innovation Award Winners
Annual Conference highlights
And more!
The City of Danville was awarded the 2019 VML President's Innovation Award at this year's annual conference in Roanoke. Their winning entry in the Youth Services category was for "Project Imagine" a program created by Robert David to help at-risk youths imagine a life outside of gangs by working for their community. Learn more on page 11.