Vol. 54 No. 5 – June 2019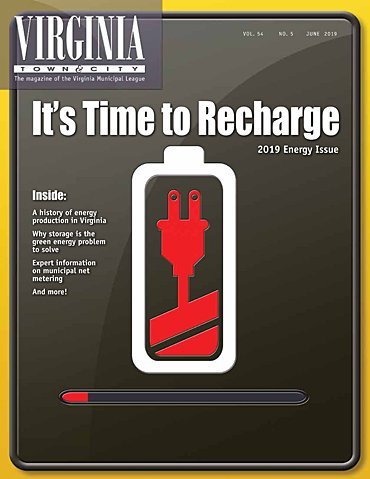 Wednesday, July 17, 2019 - 02:21pm
It's Time to Recharge: 2019 Energy Issue
Inside:
A history of energy production in Virginia

 

Why storage is the green energy problem to solve
Expert information on municipal net metering
And more!
About the cover: It's been a year since we looked at energy, so it's time for a recharge! Keeping the lights on can be complicated, expensive and, well, electrifying. Complicated, because a modern power grid is a multi-faceted network in need of constant monitoring and upkeep. Expensive, because producing and distributing energy takes advanced equipment and smart people to run it. Electrifying, because so many new, exciting things are in the works for power in Virginia. Find out more inside this issue.