Vol. 54 No. 10 – Dec. 2019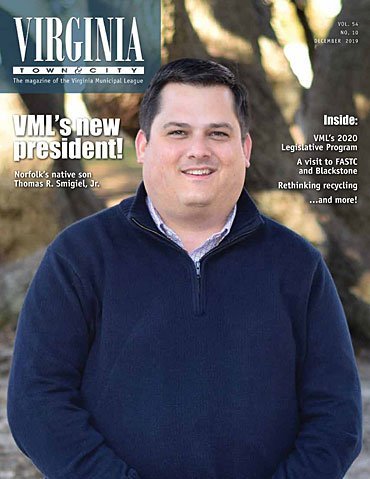 Friday, January 17, 2020 - 11:53am
VML's new president: Norfolk's native son Thomas R. Smigiel, Jr. 
Inside:
VML's 2020 Legislative Program
A visit to FASTC and Blackstone
Rethinking recycling
…and more!
This is one busy guy. He's a council member from the City of Norfolk, principal of the Academy for Discovery at Lakewood, a city-wide Project Based Learning and International Baccalaureate Middle Years Programme school, and our new president! Get to know Tommy Smigiel beginning on page 12.