Vol. 53 No. 5 – June 2018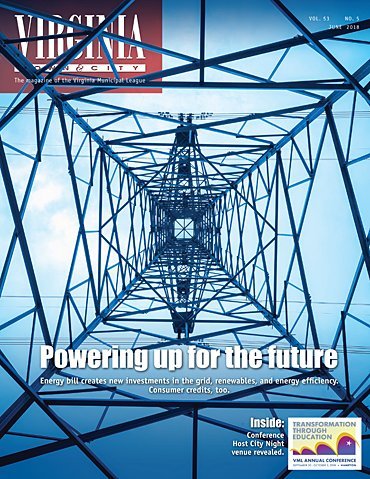 Wednesday, August 01, 2018 - 03:34pm
Powering up for the future: Energy bill creates new investments in the grid, renewables, and energy efficiency. Consumer credits, too.
Inside: Conference Host City Night venue revealed.
About the cover: Virginia is poised to power up for the feature following adoption of legislation during the 2018 session of the General Assembly. Learn about the effects of this legislation, as well as approaches local governments are using to benefit from changes in the energy sector. Starts on page 14.  By L. Preston Bryant Jr.