Vol. 49 No. 9 – Nov 2014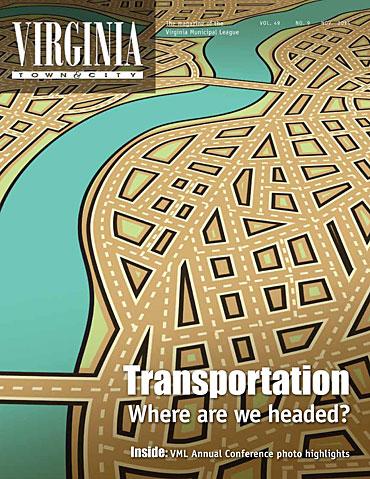 Friday, November 14, 2014 - 09:06pm
Transportation: Where are we headed?
Inside: VML Annual Conference photo highlights
About the cover: Virginia's future economic success will be tied inextricably to its ability to build a modern transportation network capable of moving more people and more goods efficiently. In this issue, Virginia Town & City takes a look at three evolving aspects of transportation in the state.
Download VTC Nov. 2014 (3.42 MB)