Vol. 49 No. 4 – May 2014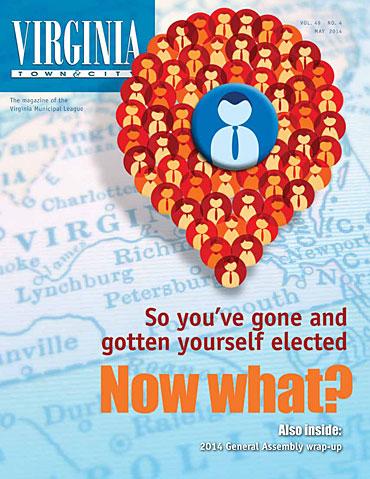 Friday, May 09, 2014 - 08:36pm
So you've gone and gotten yourself elected: Now what?
Also inside: 2014 General Assembly wrap-up
About the cover: For newly-elected local government officials in Virginia, becoming more acquainted with their roles and responsibilities as soon as possible is crucial.  This issue of Virginia Town & City was assembled to help these new officials perform their duties effectively and avoid any number of unnecessary pitfalls.
Files:
Download VTCMay14_web.pdf (2.62 MB)