VML Voice: December 13, 2022 – A New Center of the Center of the Universe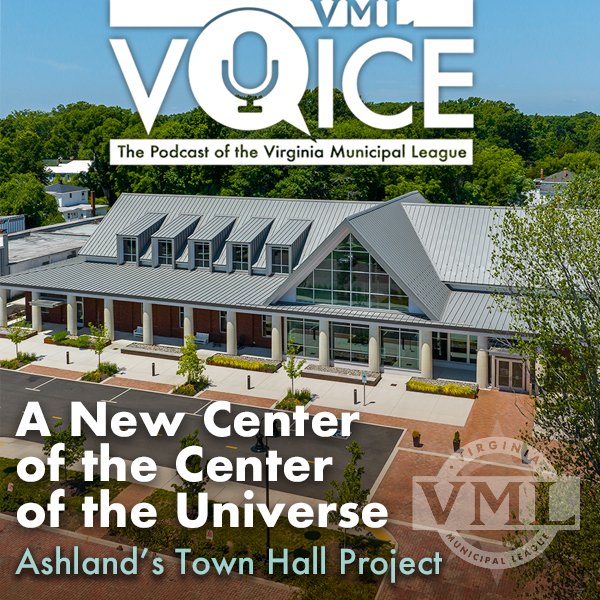 Tuesday, December 13, 2022 - 03:39pm
Podcast: Play in new window | Download (Duration: 30:17 — 27.7MB)
The VML Voice travels to the Town of Ashland (aka "The Center of the Universe") to chat about their new town hall. What was wrong with the old town hall? How did the staff and PMA architecture make the case for a new town hall? What makes the new town hall fantastic? And…who paid for it? These, and other questions, are answered in glowing detail.
Guests include Town Manager Josh Farrar, Town Engineer Ingrid Stenbjorn, and PMA Architecture's Proposal Manager Pam Manager.
And be sure to check out the article about Ashland's new town hall in the November 2022 issue of Virginia Town & City.