Note: This event is being rescheduled. New date/time TBA.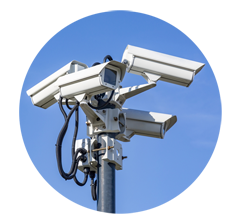 As leaders strive to make their communities safer and smarter, there are new tools in the toolbox, including road safety cameras.  Join the team at Verra Mobility for a webinar at 11:00 AM on Wednesday, May 19th, to learn how communities like yours are leveraging the benefits of road safety camera programs to make their communities safer and also fund smart city initiatives, including AI-driven license plate and vehicle recognition technology, high-definition video solutions, roadside traffic analytics, as well as school zone and school bus safety solutions.
VML is hosting this event.