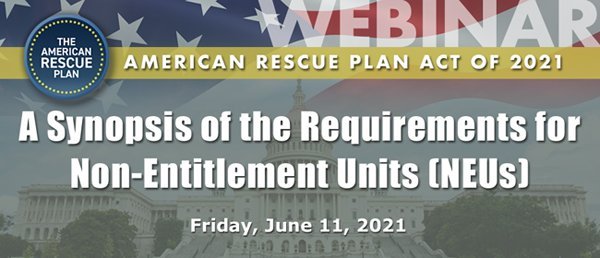 Now that the administration has released guidance for small cities and towns (NEUs), join Amanda Simpson, Director of Compliance Oversight and Federal Reporting with the Department of Accounts for an overview of the requirements for NEUs to receive and use their ARPA funds.
Resources: View/Download the NEU Guidance here >.
Please note – webinar restricted to officials and staff from VML member localities. Please register using your local government email address. All others will be removed prior to the start of the event. If you would like to request special accommodation, please contact Rob Bullington, rbullington@vml.org for consideration. Thank you.