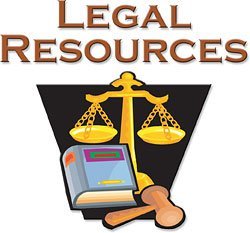 The Virginia Municipal League publishes a series of research booklets and documents to assist local government officials in serving the legal needs of their communities. Items available for download include: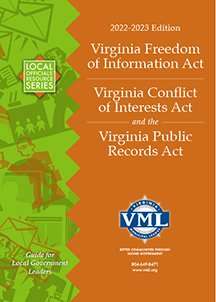 2022-2023 Edition: Virginia Freedom of Information Act, Virginia Conflict of Interests Act and the Virginia Public Records Act 
Conceived as a guide to help local government officials become familiar with their obligations under the Virginia Freedom of Information Act, Virginia Conflict of Interests Act and the Virginia Public Records Act. Since the acts set out the guiding principles for conducting public meetings, the more that local officials are familiar with it, the more efficiently meetings will be run. Download Guide (PDF)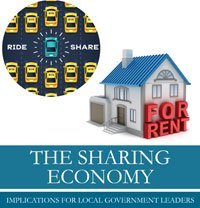 The Sharing Economy: Implications for Local Government Leaders
We use our iPhones to hail a cab (UBER), our iPads to rent a room or house for a vacation (Airbnb) and our laptops to rent a car from an individual (Relayrides) or a network (Zipcar).  More and more citizens, tourists, business travelers and others look for and expect to use these and similar sharing economy services.  Is your town, city or county ready for this part of the new world?  The sharing economy raises tax fairness questions, land use issues, public safety issues.  Fostering the sharing economy can be a useful economic development tool.  The Sharing Economy  Implications for Local Government Leaders, written by a group of graduate level students in the George Mason Northern Virginia Public Service Fellows Program and to be published by VML, explores and explains the many issues raised by the sharing economy. Download guide (PDF)
Best Practice Guides
Remote Electronic Participation in a Public Body Meeting – Model Policy
This paper offers a model policy for local governments to use that allows individual council members to participate in a public meeting remotely.  Download (PDF)
VML Guide to collecting water and sewer bills
VML has published and sent to all member localities via e-mail a guide for collecting unpaid water and sewer bills.  The guide is necessary because new rules for how local governments collect unpaid water and sewer bills – especially overdue bills owed by tenants – took effect July 1, 2012.  VML was instrumental in negotiating HB 567, which ensures that local governments retain the power to place a lien on a landlord's property for a tenant's unpaid water bill.  The most significant changes are that a security deposit from the tenant will be required in most cases; and, it will no longer be necessary to obtain a judgment in court against a tenant before placing a lien on the landlord's property for the unpaid water bill. The guide is designed to help localities create a checklist so that any city, town, county or water and sewer authority can continue to collect unpaid water bills effectively. Download guide (PDF).
Disabled Veterans Real Estate Tax Exemption – recent developments
This 2011 memo discusses an attorney general opinion on various issues related to the disabled veterans tax exemption.  In addition, the memo discusses several issues that your locality should be aware of as you administer the exemption.  It may be helpful to send the memo to your Commissioner of Revenue and assessor's office, if you have one. Download (PDF)
Train Noise Abatement Guide
This 2010 memo describes the somewhat limited authority local governments have to regulate the sounding of train horns throughout the day, especially at night.  The memo shows that the power of local governments is regulated by federal law and regulation. Download (PDF)

Locality's Guide to Adopting a Budget and Setting Taxes
This guide for local officials prepared in 2010 outlines the steps for adopting a budget in  a city, town or county.  It includes the timelines that a locality must follow when going through the budget and tax rate process each year. Download (PDF)

Special elections to fill vacancies: What does the new legislation mean for you?
In the 2010 session of the General Assembly, two bills were passed that altered the procedure for filling vacancies within a city or town council or county board of supervisors.  This paper summarizes what the new legislations means for local governments. Download (PDF)

Constitutional Issues Affecting Localities
Redistricting Virginia
With the collection of the 2010 census numbers finished, the General Assembly is turning its attention to redrawing Virginia's legislative boundaries before the 2011 election cycle.  The legislature is tasked with a number of legal and political considerations that must be weighed as legislative boundaries are redrawn.  In an effort to alert local governments to these important concerns, this article discusses the redistricting process and the legal thicket that the General Assembly must navigate when redrawing boundaries. Download (PDF)

Locality's Guide to Free Speech Regulation
This guide provides an overview on the power of localities to regulate speech, including an explanation of how the public forum doctrine operates and case examples to guide future regulation attempts. Download (PDF)

Legislative Prayer – A Brief Overview
This paper spells out some of the most important issues that local governments need to be aware of in light of a U.S. Supreme Court ruling on May 5, 2014, that allows local governing bodies to start their sessions with sectarian prayers. Download (PDF)
Virginia's Gun Laws and the United States Supreme Court
This memo offers a description of how two U.S. Supreme Court cases from 2010 dealing with the Second Amendment affect local governments.  The memo also describes gun laws in Virginia and discusses the likely impact of the court decisions on the state's laws.  Download (PDF)

---
If you are a VML member and would like to receive a printed copy of one of these publications, or if you would like to suggest topics for future publications, contact Michelle Gowdy – (804) 523-8525; mgowdy@vml.org.