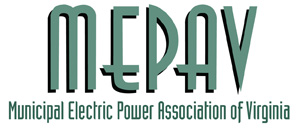 Fall Engineering and Operations Workshop
October 19 – 21, 2021
Meeting location
Hotel Madison and Shenandoah Valley Conference Center
710 S. Main Street
Harrisonburg, Virginia 22801
We have a block of rooms for workshop attendees at the Conference Center.
You can make a reservation by contacting (540) 564-0200 or online https://reservations.travelclick.com/110365?groupID=3153463
If you call reservations, tell them group is MEPAV (the room rate is $96 per night)
The cut off for the block rate is September 18, 2021
Tentative Agenda
Tuesday, October 19, 2021
Golf Event- more information TBA (Harrisonburg area course)
Are you interested in a golf outing on Tuesday, October 19, 2021?
Wednesday, October 20, 2021
9:30-10:00 am Registration
10:00-10:15 am Introductions
10:15-11:45 am Sessions TBA
12:00-1:00 pm Lunch
1:00-4:30 pm Sessions TBA
Thursday, October 21, 2021
8:00-8:30 am Continental Breakfast
8:30-11:30 am Sessions TBA
11:30 am Workshop concludes
Workshop registration form
The registration fee is $50 per person.