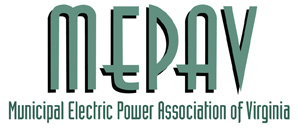 Fall Engineering and Operations Workshop
We hope you plan to join your fellow MEPAV Members and Associate Members in Martinsville at the Fall Engineering and Operations Workshop Tuesday October 30 and Wednesday October 31
Location:
New College Foundation Lecture Hall, 191 Fayette Street, Martinsville Virginia.
Registration:
There is no charge for current Members and Associate Members. Non-members are welcome to attend for a $50 registration fee.  We ask that everyone register using this link.  For those that owe a registration fee, you may pay online using a credit card or mail in your online form and check payment.  The registration deadline is Friday, October 19, 2018.
Draft Agenda
Tuesday October 30, 2018
9:30-10:00 am            Registration
10:00-10:15 am          Introductions
10:15-11:45 am          Sessions TBA
12:00-1:00 pm            Lunch
1:00-4:30 pm              Sessions TBA
Wednesday, October 31, 2018
8:00-8:30 am              Continental Breakfast
8:30-11:30 am            Sessions TBA
11:30 am                     Workshop concludes
Lodging
We have reserved a block of rooms for workshop attendees for Monday October 29 and Tuesday October 30 at the Baymont by Wyndham, 378 Commonwealth Boulevard W, Martinsville, Virginia. Use group block code MEPAV when making your reservation.
You can make lodging reservations by calling 1-800-337-0550.
The cut off for the block rate is Friday, October 19, 2018. All reservations made after that date will be honored on a space-available basis and at the best available rate at the time of the reservation.