See All Members
VHB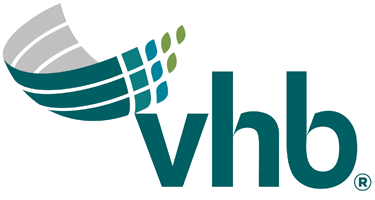 (804) 343-7100
115 South 15th Street, Suite 200
Richmond, VA 23219
Description
VHB's passionate professionals include engineers, scientists, planners, and designers who partner with federal, state, and local governments as well as public and private clients in the transportation, real estate, institutional, and energy industries. Together, we work to improve mobility, enhance communities and economic vitality, and balance development and infrastructure needs with environmental stewardship.
We're a team—more than 1,100 strong in 23 offices from Maine to Florida—eager to deliver value by embracing our clients' goals, anticipating challenges, building lasting partnerships, and always providing an exceptional experience. We're passionate about making meaningful contributions to the world through the work we do, and we are proud, yet humbled, to have been doing this for more than 35 years.
We bring collective knowledge, technical excellence, and a wide network of trusted relationships across our footprint to deliver value. When you have a team with such a broad range of expertise, it's only natural to look at projects from every angle, and ask the types of questions that lead to better solutions. That's what we do at VHB—we help our clients make the right decisions to move their projects forward.