See All Members
Blue Line Solutions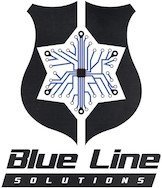 (678) 618-4539
6031 Century Oaks Drive
Chattanooga, TN 37416
https://bluelinesolutions.org/
Description
Too often photo speed programs are called "Speed Traps" or "Money Grabs".  The photo speed industry historically hasn't done a good job collecting data to show which programs work, which gives fuel to the fire for naysayers.
BLS is changing all that with a data driven, solution focused approach.  The program begins by collecting 5 days (not one day like other companies) of speed data.  This data will be used to establish a baseline for the number of speeding vehicles in the selected area, and will assist in determining if there in fact is a speeding problem.
After a robust Public Information & Education campaign (PI&E) and 30 day warning period, as described below, a second 5 day study is conducted.  This data is compared to the baseline data to determine the reduction in speeding vehicles from PI&E efforts, without yet issuing citations.
A third 5 day study is conducted approximately one month into the enforcement campaign.  This data indicates the continual reduction in speeding vehicles through the selected area.
Additional studies are completed each quarter through the first year of the program to continually track program success.
As the data is collected, reports are generated for dissemination to the community, the police agency, the council/commission, and media.  Data doesn't lie.  In almost every case, the data illustrates that the number of speeding vehicles have reduced in the selected area, thus improving safety.  Furthermore, it helps offset the "speed trap" and "money grab" theory, as this program focuses on safety, not money.