eNews:Special Edition August 2, 2021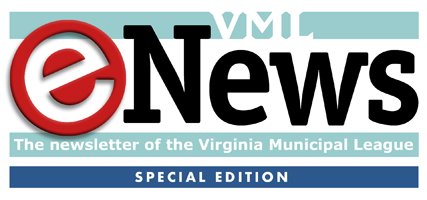 Monday, August 02, 2021 - 04:48pm

General Assembly convenes for Special Session II
This report has been updated on Aug. 3, 2021
The General Assembly returned to Richmond today, August 2, to act on the budget amendments submitted by Governor Ralph Northam to appropriate federal American Rescue Plan Act of 2021 (ARPA) funds.  The Assembly will also address judicial appointments.
No one is sure how long the Assembly will be in town; unlike last summer's marathon special session, this one is not open wide to introduction of an array of bills or multiple committees meeting.
House and Senate members were both briefed on the contents of the Governor's proposed bill, HB 7001, carried by Delegate Luke Torian and Senator Janet Howell, the chairs of the House and Senate budget-writing committees.
You can see the House Appropriations budget briefing slides here, and a line-by-line outline of the bill's contents here.
Both budget committees reported HB 7001 today and advanced them to the floor of each chamber, where they will be taken up tomorrow.
So what's in the bill of interest or concern to local governments?
BROADBAND APPROPRIATIONS
SB7001 would allocate over $700M for broadband supported through the Virginia Telecommunications Initiative (VATI), the state's grant process for broadband. Please note the criteria below:
"Applications must be submitted by a unit of government (Towns, Cities, Counties, Economic Development Authorities/Industrial Development Authorities, Broadband/Wireless Authorities, Planning District Commissions, School Divisions, etc.) with a private sector broadband provider as a co-applicant. Eligible projects must be owned and operated by the private sector coapplicant. Publicly owned networks are eligible for the program when partnered with a private sector co-applicant, so long as the private sector applicant is serving as the customer-facing internet service provider."
The budget bill would allow the above criteria to be adjusted to reflect the U.S. Department of Treasury guidance.
An additional $16 million for the Line Extension Customer Assistance Program would support the extension of existing broadband networks to low- to moderate-income residents. Of this amount, $8 million would be made available in FY22 and the second half in FY22-23.
The bill also requires the Department of Housing and Community Development to deliver an annual performance review for each of these programs.
ELECTRONIC MEETINGS
The budget bill indicates that, if a state of emergency is declared by the Governor in response to a communicable disease of public health threat, the previous budget language would apply, allowing electronic meetings to occur. In the meantime, meetings convened by or on behalf of the General Assembly, including working groups and advisory committees, may meet electronically to receive or discuss information, but not to take any formal action.
OVERTIME COMPENSATION
As you recall, Delegate Mullin offered HB2063 during the 2021 Special Session I, which the Office of the Attorney General has since confirmed would prevent both public and private employers from offering compensatory time in lieu of overtime. The budget bill includes the following language in an attempt to "fix" the issue:
"That for the purposes of the Virginia Overtime Wage Act §40.1-29.2 the terms "Wages" and 1047 "Pay" shall also mean overtime compensatory time in lieu of wages for overtime pay by public 1048 agencies as provided by the Fair Labor Standards Act, 29 U.S.C. §207(o). Employees covered under 1049 29 U.S.C. §213(b)(10)(A) shall be exempt from the overtime requirements set out in Code of Virginia 1050 §40.1-29.2."
However, there is also SB7002 (DeSteph) introduced which would repeal HB2063 – stay tuned!
BEHAVIORAL HEALTH
There is funding for the state hospitals to help address the staffing retention and recruitment issues.  There is also $10 million for the current fiscal year to continue the expansion of community-based crisis services, including mobile crisis, crisis receiving centers and Marcus Alert activities.  An additional $20 million would be included in the biennial budget for these purposes.  That bill will be introduced in December.  While this is one-time funding, ARPA also provides an 85 percent enhanced federal matching rate under Medicaid to states that cover mobile crisis intervention services over a five-year period beginning in April 2022.  That covers Virginia under the Marcus Alert legislation passed in 2020.  Medicaid funding would not cover people not Medicaid-eligible, but the enhanced match would decrease the state's funding obligation for those Medicaid-eligible individuals receiving such services for five years. 
LAW ENFORCEMENT
Funding of $11.01 million is given to the Compensation Board for a one-time hazard pay bonus of $1,000 for state-supported sworn officers of Sheriff's Departments and Regional Jails.  Note that this is state-supported, not officers that are 100 percent locally-funded.  Also glaringly absent is any type of bonus pay or acknowledge of local police departments, which provide coverage for far more Virginians.
VML will keep you informed of the progress of the special session this week, and if necessary, beyond this week.
RESTAURANT / HOTEL APPROPRIATIONS (this section has been updated Aug. 3, 2021)
The COVID-19 pandemic forced individuals and families to stay indoors for over a year, with significant and ongoing implications for the tourism industry in the Commonwealth.
With over $14 billion lost in revenue in 2020, one in five restaurants permanently closing, and over 200,000 jobs lost with 90,000 still vacant, the tourism industry is hurting. To support the industry, the Virginia Restaurant Lodging Travel Association (VRLTA) asking the state for $291 million to provide aid to impacted businesses.
The budget allocates $250,000,000 to the Department of Small Business and Supplier Diversity for Rebuild VA.  Priority for these funds shall be given to qualifying applications received on or before June 30, 2021 for which a grant has not been awarded.  New applications will be taken to allocate any remaining balance; the Department shall prioritize funding for businesses in the hospitality and tourism industry that includes but is not limited to hotel and lodging establishments, restaurants, entertainment and public amusement venues. Funds for restaurants shall be exclusively reserved for restaurants that have not received federal assistance through the Small Business Administration's Restaurant Revitalization Fund or loan forgiveness from the Small Business Administration's Paycheck Protection Program.
For more information please see the VRLTA Request.
UTILITY CUSTOMER RELIEF FUNDING (this section has been updated Aug. 3, 2021)
The introduced budget (HB7001/SB1701) includes a provision on page 2 in section e. on "Utility Assistance" that appropriates $120 million of state ARPA funds to provide direct assistance to residential customers who have utility accounts that are more than 60 days in arrears. Provisions of this bill will require utilities to maintain these funds in a separate account.
Members should be aware that the accounting requirements of this budget item will place a new and parallel burden on municipal and local utilities. Because utilities will be required to create a dedicated fund to receive and use funds members need to be aware that complying with this provision is in addition to previous utility disconnection reporting requirements contained in the budget passed by the General Assembly this winter. These provisions are in addition to other reporting requirements in the previous budget passed by the General Assembly during the 2021 regular session.
These funds will be disbursed by the State Corporation Commission (SCC) for utilities under SCC jurisdiction and the Department of Housing and Community Development (DHCD) for utilities that are not subject to SCC regulation. The SCC and DHCD will develop a process for utilities to apply for funds which are to be awarded proportionately based on total residential utility customer arrearages as of 8/31/2021. Utilities that receive funds to manage customer arrearages must maintain a separate fund for ARPA COVID-10 Utility Assistance Funds and record how funds are used in accordance with applicable accounting standards. Funds may not be used for new deposits, down payments, fees, late fees, interest charges, or penalties.
Under this provision utilities may require an attestation that customers have endured a COVID-19 related hardship but are not required to do so. The budget language states any customer nonpayment of bills greater than 60 days dating from 3/12/2020 through the effective date of the budget act it is implied that these arrearages were incurred as the result of a financial hardship created by the COVID-19 pandemic. This is intended to provide utilities with a way to use these funds to assist customers directly and more simply than previous utility relief funds.
A survey will be conducted by DHCD and the SCC to determine the extent and amounts of any unspent CARES funding for utility customer arrearages as well as to determine outstanding customer arrearages as of 8/31/2021 for a report that will be submitted to the General Assembly by 11/1/2021. If funds appropriated are insufficient to cover the identified arrearages, then it is possible that the 2022 Regular Session General Assembly will appropriate additional funds to address this issue.