eNews: Supplemental Edition – Feb. 22, 2021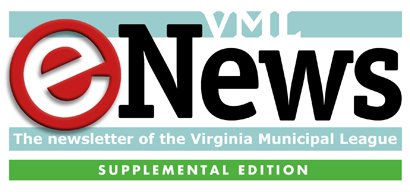 Monday, February 22, 2021 - 10:14am
These legislative updates supplement the status reports from the week of Feb. 15 posted in the regular Feb. 19 edition of eNews.
Environmental Justice bills advance towards floor
SB1318 (Hashmi) and HB2074 (Simonds) are the two primary environmental justice bills that are still active in the General Assembly and appear headed towards conference. Depending on which chamber's version prevails, the impact on localities could be significant. The House version includes a significant local mandate in the form of comprehensive plan considerations related to environmental justice. We are concerned that this new requirement will slow down comprehensive plan reviews. The legislation is still working its way to the floor in each chamber and will likely head to conference early next week.
This legislation is the result of recommendation from the Environmental Justice working group that was assembled in 2020 at the direction of the previous General Assembly. Senator Hashmi's legislation as introduced (and now incorporated into HB2074) establishes an interagency working group comprised of state agency appointees to examine how environmental justice principles can be incorporated into the work of each agency with no direct impact on localities.
Delegate Simond's bill as introduced (and now incorporated into HB2074) proposes a similar working group but also includes a new local mandate that requires localities consider environmental justice principles during "each review" of the locality comprehensive plan. The stated goal is to identify objectives or policies that will reduce the impact on "fenceline and environmental justice communities" which are defined as communities that are either a community of color or a low-income community in proximity to permitted activities that pose a hazard to public health.
Support HB2074 as amended
VML believes that while the goal of Delegate Simond's introduced bill is laudable, the mandate related to local comprehensive plans is the not the correct place to achieve the desired results. We believe that Senator Hashmi's introduced legislation, which has now been incorporated into HB2074 since crossing over into the Senate, is the preferable legislation. We encourage members to support HB2074 as amended.
Contact information for Senators and Delegates as well as "Email All" options are available on VML's website here >.
VML Contact: Mitchell Smiley, msmiley@vml.org
Elections bills round-up
After a particularly active session for elections-related bills, here is where items impacting VML members currently stand.
Voting Access Bills:
Referenda and Constitutional Amendments:
HJ555 (Herring): Restores voting rights to persons convicted of a felony. As a reminder, constitutional amendments must pass the General Assembly two sessions in a row before they are presented to voters in a referendum.

Status: HJ555 has been agreed to by the Senate with a grammatical substitute.

SB1109 (Stanley): Calls for a statewide referendum to allow the state to issue general obligation bonds to fund school facility modernization projects.

Status: SB1109 was rereferred to House Appropriations on the Feb. 10.
Other Bills:
HB2198 (Convirs-Fowler): Requires that only voters who live within district or ward boundaries may vote for a candidate whose eligibility is ward- or district-based.

Status: HB2198 is on the Senate floor and was passed by for the day Friday.

SB1148 (Kiggans): Moves the date of June primaries from the second Tuesday in June to the third Tuesday in June, on the grounds that fewer students would be in school by the new date.

Status: SB1148 is on the House floor.
VML Contact: Jessica Ackerman, jackerman@vml.org