eNews: Supplemental Edition – Feb. 12, 2021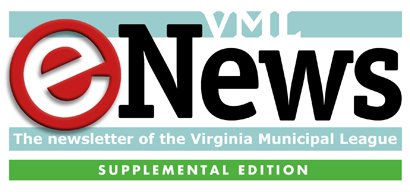 Friday, February 12, 2021 - 09:04am
Oppose SB1157 – Contact your Legislators Immediately
Please continue to express opposition to SB1157
This past Wednesday (Feb. 10), SB1157 (Spruill) passed through the House Committee on Privileges and Elections along party lines. SB1157, which would mandate that all localities hold their local elections in November rather than May, will next appear on the House floor, likely early next week.
Please continue to reach out to legislators and urge them to oppose the imposition of a statewide mandate overriding local charters. We need to keep letting them know that there are a significant number of localities who prefer to have the choice of when to hold their local elections.
Talking points are available below.
Contact information for delegates as well as "Email All" options are available here >.
When calling, if you need to leave a message, we suggest stating at the start that you oppose SB1157 and strongly support maintaining the local option for May elections.
When emailing, we suggest including "Oppose SB1157 – Keep local option for May elections" in the subject line of your email to ensure greatest visibility.
There was a great deal of contentious debate during Wednesday's Privileges and Elections Committee meeting. Local government representatives from several VML member localities made excellent points in opposition to the legislation when speaking before the Committee.
Supporters of the bill made points to counter those of the local government representatives.
Click here for a brief example of one such counter argument expressed near the close of the meeting.
For a link to the full Committee meeting, please see the Wednesday, February 10th  Privileges and Elections archived video click here.
Talking points
SB1157 unilaterally overrides the charters of localities with May elections, setting a dangerous precedent for local governance and for the ability of residents to participate in local policymaking.
Currently, 28 other states allow for the separation of local elections from those for either state or federal offices, whether those elections are held in another month or even on a different date in November.
The inherent partisanship that arises in the discussion of elections when they coincide with partisan state and federal elections will all but exclude federal employees from running for local office. According to the Office of Personnel Management, more than 72,500 federal civilian employees live in Virginia, along with another 115,000 active-duty service members.
From the standpoint of accessibility for working residents, the date of an election held outside of November is no longer a barrier, between early voting, no-excuse absentee voting, and the impending arrival of the permanent absentee voter list.
Separating local elections from those for higher offices allows local campaigns to focus more specifically on local, nonpartisan issues without distractions from partisan national and statewide topics.
Holding local elections outside of November makes entry into local government for first-time candidates more accessible, keeping costs lower and providing more time for local media to dedicate to covering local campaign points. Personal finances and fundraising capacity should not be barriers to running for local elected office.
Burying local candidates at the bottom of a long list of federal and state candidates on a November ballot increases the likelihood of reelection for incumbent local officials based on sheer name recognition alone.
Note: This is a supplement to the  Feb. 8 Action Alert regarding SB1157. More information is available in that edition.
VML Contacts:  Jessica Ackerman, jackerman@vml.org; Michelle Gowdy, mgowdy@vml.org