eNews: Special Edition September 19, 2022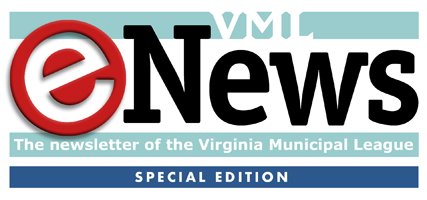 Monday, September 19, 2022 - 04:08pm
VML 2022 Annual Conference & Mayors Institute: What to expect!
We are less than two weeks away from the start of our 2022 Mayors Institute on Saturday, October 1 and Annual Conference on Sunday, October 2. Things are really coming together for what promises to be an amazing event!
You can look forward to…
Stay tuned for the full conference agenda with session topics coming later this week!
Please direct any question to Rob Bullington, rbullington@vml.org.
Tour of the Virginia War Memorial – Mayors Institute (Oct. 1)
On the afternoon of Saturday, October 1, we have arranged for a complimentary guided tour of the Virginia War Memorial. The tour will last about an hour and will conclude ahead of that evening's reception and dinner. The War Memorial is only 1.5 miles from the hotel. Transportation will be available for those that prefer not to drive themselves.
About the Virginia War Memorial
Through the stories of those who served, the nation's leading state War Memorial honors Virginia's fallen and preserves the past. In the process of helping veterans find their voice and collecting and telling their stories, the Memorial also educates and inspires for the future.
Take a moving, reflective walk through the heart of the Memorial: The Shrine of Memory.
Engage directly with history through veteran-led tours, educational programs for all ages, as well as artifacts, photographs, films, oral histories, and the arts.
Learn more about the Virginia War Memorial here >.
Presentation by Ashley Aniton from Meta – Mayors Institute (Oct. 2)
Day 2 of the Mayors Institute will conclude with a presentation and discussion with Ashley Aniton from Facebook parent company Meta. Ms. Aniton works on Meta's Politics and Government Outreach Team where she focuses on supporting local elected officials, political candidates, advocacy groups and government agencies build and optimize their presence on Facebook, Instagram, and their family of applications. In her role, Ashley works closely with local emergency management agencies, county elections offices and public health departments to foster community engagement, response to crisis, and ensure the integrity of local elections.
Annual Conference keynote address by Matt Lehrman: "From Conflict to Conversation" (Oct. 2)
Over the course of nearly four decades, Matt Lehrman turned a career that started as an advocate for big business into a mission for all voices to be meaningfully heard. Most recently, in partnership with long-time friend and former Scottsdale City Manager John Little, he founded Social Prosperity Partners to facilitate courageous conversations that inspire companies, causes, and communities towards resilience, innovation, and collaborative action.
Hear Matt speak during the at 3:00 PM on Sunday, October 2nd and during a Breakout Session on Monday, October 3rd.
Talk by NBC-LEO President Sharon Hurt – NBC-LEO Lunch (Oct. 3)
Separate registration required for this event
Sharon Hurt, President of the National Black Caucus of Local Elected Officials (NBC-LEO) and Councilmember from the City of Nashville, TN will speak during the NBC-LEO Lunch happening at the 2022 VML Annual Conference in Richmond on Monday, October 3.
Note – The NBC-LEO lunch is an a la carte registration item and is not included as part of the overall conference registration. If you haven't purchased a ticket to the NBC-LEO Lunch yet, make sure you get one soon here >.
Guided tour of the Virginia Museum of Fine Arts – Annual Conference Guest/Spouse event (Oct. 3)
Separate registration required for this event
Sue Mellen isn't just VML's Chief of Staff, she's also a Tour Guide at the Virginia Museum of Fine Arts. Those registered for the Guest/Spouse event will be treated to a luncheon at the museum followed by a guided tour courtesy of Sue. Spots are limited so please sign up soon!
Note – The Guest/Spouse event is an a la carte registration item and is not included as part of the overall conference registration. If you haven't purchased a ticket to the NBC-LEO Lunch yet, make sure you get one soon here >.
About the Virginia Museum of Fine Arts
The Virginia Museum of Fine Arts in Richmond, Virginia, is one of the largest comprehensive art museums in the United States. In addition to presenting a wide array of special exhibitions, the museum provides visitors with the opportunity to experience a global collection of art that spans more than 6,000 years. VMFA's permanent holdings encompass nearly 40,000 artworks, including the largest public collection of Fabergé outside of Russia, the finest collection of Art Nouveau outside of Paris, the "Rumors of War" Sculpture Created by Kehinde Wiley for VMFA, the E. Claiborne and Lora Robins Sculpture Garden, one of the nation's finest collections of American art, and so much more! Visit VMFA's site here >.
"Mobile" Workshops – Annual Conference (Oct. 3)
One of the great things about being in downtown Richmond is that 2022 Annual Conference will be close enough to some amazing destinations to reach by foot. So, for this year's conference, we will be offering a couple traditional mobile workshops by bus, a couple by foot, and one about mobility that you can attend without leaving the hotel! Here's what you can choose from for the afternoon of Monday, October 3 (comfortable shoes recommended for the walking tours):
Library of Virginia: Records Retention Discussion and Tour (walking)
Virginia Housing: Affordable Housing Driving Community Revitalization (bus)
York County: Unmanned Aircraft / Micromobility (onsite)
Moseley Architects and Timmons Group: Scott's Addition – An Urban Renewal Success Story in the Making Mobile Workshop (bus)
City of Richmond: Tale of the Two Sides of Jackson Ward (walking)
All of the above workshops will take place 2:00 PM – 4:00 PM and will be followed by the 2022 VML Annual Business Meeting.
Monday Night Fun: Hosted trivia and live rock n' roll (Oct. 3)
Following the Monday evening Innovation Awards reception and dinner, conference attendees will have a couple great options onsite to enjoy the rest of the night.
Hosted Trivia with Geeks Who Drink
Modeled after pub quizzes in Ireland and the U.K., Geeks Who Drink is an authentic homegrown trivia quiz. It's a great way to drink with friends, without burning brain cells. And it is where useless knowledge means everything! Learn more here >.
Live rock n' roll with Hangar 09
This Williamsburg-based band plays songs from across the rock spectrum for audiences throughout the Hampton Roads peninsula. The band is made up of public-school elementary teachers and technology specialists, so rock music is a natural fit! Kris VanDeusen (vocalist/guitarist) has been making music with Mike Lombardo (lead guitarist) for years, adding, Scott Brown (drummer), Jordan Stehle (Keyboards/horns/brother of VML President Jon Stehle), and Charlie Knight (bassist) to the band. Hanger 09 is known for bringing a high energy set with music for everyone! Learn more here >.
Tuesday morning grant roundtables from DHCD (Oct. 4)
During the morning of Tuesday, October 4, staff from the Virginia Department of Housing and Community Development (DHCD) will be on hand to host several roundtables dedicated to exploring DHCD funding resources for localities. Topics include:
Housing
Infrastructure and Comprehensive Projects
Broadband
Economic Development and Community Vitality
And…Everything Else
These roundtables will be staffed for two hours that morning while other subject-specific roundtables and concurrent sessions are being conducted. We encourage our members to stop by the DHCD roundtables to learn more about grant opportunities for their communities.
Closing Session keynote address by Richard Schragger: "The Past and Future of Home Rule in Virginia" (Oct. 4)
During the Closing Session, UVA Law School Professor Richard Schragger will outline the long history of failures to devolve local power in the Commonwealth, with special emphasis on the lack of a home rule provision in the 1971 constitutional revision, and why a new reform push for local autonomy is necessary today.
Richard Schragger joined the University of Virginia faculty in 2001 and was named the Perre Bowen Professor in 2013. His scholarship focuses on the intersection of constitutional law and local government law, federalism, urban policy, and the constitutional and economic status of cities. He also writes about law and religion. He has authored articles on the Establishment and Free Exercise clauses, the role of cities in a federal system, local recognition of same-sex marriage, takings law and economic development, and the history of the anti-chain store movement. He teaches property, local government law, urban law and policy, and church and state.
His first book City Power: Urban Governance in a Global Age was published in 2016. His forthcoming book The City in the Future of Federalism will be published in the fall of 2022.
Conference issue of VML magazine now available online
The September conference issue of Virginia Town & City is available online now. This issue provides a great preview of all the things you can do during your time in Richmond and a fantastic review of the 2021-2022 activities of the league. Copies of the magazine will be available during the conference. Subscribers who are not attending the conference will still receive copies in the mail.