eNews: Special Edition September 12, 2022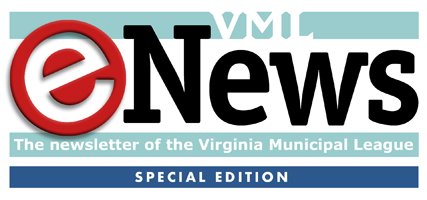 Monday, September 12, 2022 - 04:29pm
Winners of the 2022 Innovation Awards in Local Government announced
The Virginia Municipal League (VML) is pleased to announce the winners of its annual awards for excellence in local government. The statewide competition recognizes innovative problem-solving, excellence in management, citizen participation, and improved services to citizens.
VML received nearly 80 entries, from which judges selected one winner in each of eight categories. The winners of the 2022 VML Innovation Awards are:
COMMUNITY HEALTH: Town of Blacksburg
ECONOMIC DEVELOPMENT: Town of Marion
ENVIRONMENTAL QUALITY: Town of Warsaw
PUBLIC SAFETY: City of Newport News
WORKING WITH YOUTH: City of Newport News
COMMUNICATIONS: City of Virginia Beach
RISK MANAGEMENT: City of Williamsburg
LOCAL CHAMPION: City of Roanoke – Director of General Services Jeffrey Powell
Of this year's Innovation Awards, VML Executive Director Michelle Gowdy says: "We continue to be impressed by the creativity and dedication our members display in meeting the needs of their communities. I didn't envy the judges this year! Virginia's local governments are excelling at doing great things as we emerge from the pandemic and begin the work of moving forward. Thanks to everyone who submitted and congratulations to all the winners!"
Read the full press release here >.
One of the category winners will be chosen by VML President and City of Fairfax Councilmember Jon Stehle to receive the President's Award. The winner of the President's Award will be announced at VML's 2022 Annual Conference on October 3rd at the Richmond Downtown Marriott.
VML Contact: Rob Bullington, rbullington@vml.org