eNews: Special Edition October 12, 2022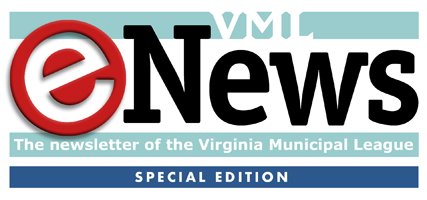 Wednesday, October 12, 2022 - 01:19pm
2023 Legislative Program and policy statements now available
The VML membership held its annual business meeting on October 3, 2022, in Richmond as a part of the Annual Conference. During that meeting, the membership adopted changes and updates to the five policy statements and adopted the 2023 Legislative Program.
The revised policy statements and updated legislative program are now available on VML's website.
View/Download 2023 Legislative Program here >
View/Download 2023 Policy Statements here >
Legislative Program overview
The 2023 Legislative Program includes three priorities for 2023:
Support public education
Clarify the local referendum authority and state support to assist localities with administrative, health, public safety and other related costs related to the start of legal sales of marijuana
Address the loss of funding for transportation from the elimination of a dedicated revenue stream during the 2022 General Assembly session.
Other legislative program items include support the state assistance to local law enforcement (H.B. 599 program); opposition to any state-mandated exemptions to the local option sales tax on groceries and hygiene products without a viable revenue replacement; funding of community services boards; economic development; land use control; support for local authority for excise taxes on the sale of vaping products and cannabis products; sovereign immunity; and water quality improvement fund allocation for wastewater projects.
VML Contact: Janet Areson, jareson@vml.org
Annual Conference materials being added to VML website
VML staff are working to add all available materials from sessions conducted during the 2022 Annual Conference to our website here >.
Please check back in the coming week as new items become available.
VML Contact: Rob Bullington, rbullington@vml.org
Free training opportunity: VAPDC offering cybersecurity training
"See Yourself in Cyber" is this year's theme for the annual Cybersecurity Awareness Month (in October). The Virginia Association of Planning District Commissions (VAPDC) is pleased to offer a free, one-hour virtual training on basic steps to help protect online information and privacy for organizations and individuals alike.
With bad actors constantly looking to exploit flaws in government, business and personal systems, the goal of this session is to educate and help you be more vigilant and prepared to protect yourself and others from these online threats…educating yourself is critical.
There is no cost to attend this online meeting, but you must register in advance. After registering, you will receive a confirmation email containing information about joining the meeting.
VAPDC Contact: Executive Director David Blount, DBlount@tjpdc.org