eNews: Special Edition May 20, 2022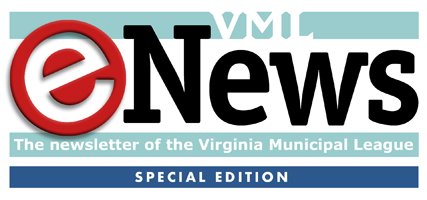 Friday, May 20, 2022 - 02:49pm
Broadband Together: Resources now available
On Wednesday and Thursday of this week, VML, VACo and the Broadband Association of Virginia hosted a  conference titled "Broadband Together". Topics included connectivity, affordability, equity, telehealth and even how broadband affects the cost of real estate! It was a great networking opportunity for local government officials and broadband providers to meet and discuss how to work together to solve these issues in the Commonwealth.
As a conclusion to the event, the Broadband Advisory Council met and heard from Virginia Tech as they introduced the new broadband mapping tool: Commonwealth Connection. This interactive maps allows localities to determine where there is connectivity and where it is lacking. VML members are encouraged to  share this resource with your councils and citizens.
Dr. Tamarah Holmes from the Department of Housing and Community Development (DHCD) announced that the guidelines for the Virginia Telecommunication Initiatives (VATI) will be published next week, so please be on the lookout as there is a lot of money in this grant program.
DHCD also spoke about the new Line Extension Assistance Program (LECAP) which is for the subset of Virginians for whom broadband connections are not attainable because their home exceeds an internet service provider's standard connection drop length from a roadway or easement containing telecommunications infrastructure. The cost incurred by home owners to extend broadband infrastructure to these locations, referred to as "special construction costs," range from a few hundred to a few thousand dollars, depending on the distance and cost to connect the location. A map on the LECAP website (see above link) outlines the maximum income household thresholds by zip code to eligibility for assistance.
Thanks to everyone who attended Broadband Together and thanks to the Broadband Advisory Council for supporting this successful event!