eNews Special Edition March 7, 2023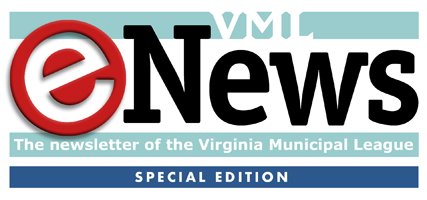 Tuesday, March 07, 2023 - 10:34am
General Assembly update and OSHA risk mitigation training to be held in Onancock on March 29.
VML and the Virginia Risk Sharing Association (VRSA) are pleased to offer a morning of updates about bills and budget items affecting localities from the 2023 General Assembly session including the status of proposed legislation dealing with short term rentals. This will be followed by presentations on topics critical to local risk mitigation such as cybersecurity, marijuana legislation and reasonable suspicion, and site inspections.
This is a free, in-person event. Complimentary lunch will be available following the sessions. Registration is required.
Date: Wednesday, March 29
Time: 9:00 a.m. – Noon
Location: Onancock Town Hall (15 North Street, Onancock, VA 23417)
Registration: Available here >
About VRSA
VRSA's experienced risk services staff provide site and security assessments to protect their members and their employees. In addition, they provide program and policy review and risk management trainings and workshops. For those entities looking for online training, the VRSA Online University provides free, unlimited courses tailored to public entities on topics such as public safety, cybersecurity, human resources, and OSHA training.
VML Contact: Rob Bullington, rbullington@vml.org