eNews: Special Edition March 15, 2022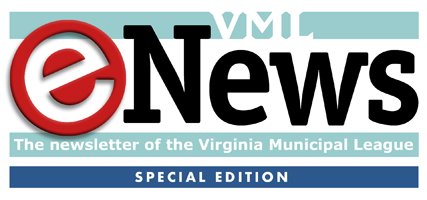 Tuesday, March 15, 2022 - 01:15pm
---
This edition of eNews is sponsored by:

Founded in 1998, McGuireWoods Consulting LLC is a full-service public affairs firm offering federal, state, and local government relations, infrastructure and economic development, strategic communications and grassroots mobilization services. Read more >
---
Saturday, March 12, was the day the General Assembly was supposed to complete its work for 2022. Instead, the House and Senate agreed on HJ455 (Kilgore), allowing the General Assembly to carry over all bills remaining in conference as of March 12 – including HB 29 and HB 30 (the budget bills) – to a Special Session.
The two chambers also agreed on HJ456 (Kilgore), which called for adjournment sine die of the 2022 Regular Session. It is now up to Governor Youngkin to call the General Assembly back for a Special Session to complete its work. We will be sending information to you over the next days and possibly weeks about the budget conference and issues for local governments to highlight for their General Assembly members.
In the meantime, this edition of eNews contains a compilation of the bills that VML covered during 2022 regular session grouped by topic and outcome (passed; in conference until special session; carried over to 2023; or failed).  Additional information will be posted after the budgets are completed and bills that remained in conference as of March 12 are considered during the Special Session.
Please note – there will not be a regular edition of eNews this Friday, March 18. We will resume our regular publication schedule next week and will publish Special Editions of eNews as events warrant.
In this issue:
Agriculture and Natural Resources
Health Department / Public Health
Aging, Children's Services Act (CSA), and Social Services
Finance
The end of the regular session (and the work remaining that will affect local budgets)
Well, the rumors were true, depending on which ones you heard.
The General Assembly did not complete its work on the state budget in time for the end of the 2022 Session. Also unfinished are negotiations on several pieces of legislation that include major tax cut proposals that would impact the state budget, as well as every local budget across Virginia.
This means Governor Youngkin will need to call a special session of the General Assembly so that the G.A. can complete its work on the state budget. In the context of his call for a Special Session on the state budget, Youngkin will also likely urge the General Assembly to adopt his proposals for tax relief that did not meet success during the regular session.
One of the most important items left unsettled is the effort to repeal sales taxes on groceries, which could have a financial impact to every locality's budget. VML supports exempting groceries from sales taxes so long as local budgets are truly unharmed. If the G.A. chooses to act on the local 1 percent sales tax, VML asks that it commit in the legislation to annually reviewing the repayment distributions to ensure their continued accuracy, particularly on behalf of Virginia's fiscally distressed local governments.
VML Contact: Carter Hutchinson, chutchinson@vml.org
Local finance bills sent to Governor Youngkin
HB1010 (Durant) requires local governing bodies to provide a separate and additional public notice for a hearing in which the governing body intends to approve an increase in real property tax rate that is greater than 1 percent. Governor Youngkin promised the Senate Finance and Appropriations Committee that he would not amend HB1010 to its original form if the committee adopted the much scaled-back version of the bill. In its original form, which was identical to SB620 (Cosgrove), the bill required localities hold a successful referendum before any increase to local property tax rate that is greater than one percent.
HB1076 (McNamara) / SB25 (Ruff) would require any locality that increases its cigarette tax rate to allow, for one calendar year after the increase, a person with unsold inventory to pay the tax increase on the unsold inventory by filing a return, rather than requiring the use of a stamp or meter impression. The return would be due six calendar months after the effective date of the tax rate increase. The bill also imposes the same requirement on regional cigarette tax boards.
HB551 (Scott) / SB517 (Lucas) would exempt veterinarians from sales taxes on the purchase of prescription medicines and drugs that are administered or dispensed to patients within a veterinarian-client-patient relationship.
HB3 (Ware) / SB26 (Ruff) would extend the sales tax exemption for gold, silver, and platinum bullion and legal tender coins whose sales price exceeds $1,000 from 2022 to 2025. Governor Youngkin signed HB3 into law last week.
HB1084 (Leftwich) / SB385 (McDougle) would prohibit a locality from imposing a license tax on a director of a bank or trust company that is subject to the bank franchise tax.
HB226 (Coyner) would amend the procedures for taxpayer appeals of local assessments to the circuit court. The amendments are of a technical and clarifying nature.
HB267 (McNamara) / SB12 (Suetterlein) would grant permissive authority to localities to return surplus personal property tax revenues to taxpayers.
HB368 (Williams Graves) would increase from $5,000 to $10,000 the maximum amount the governing body of a locality may authorize its treasurer to approve and issue for a refund of taxes paid because of an erroneous tax assessment.
HB1231 (Robinson) would provide that in any locality in which the commissioner of revenue or other assessing official adjusts the valuation of automobiles to account for the mileage on a vehicle, such adjustment shall also be provided for motorcycles.
SB648 (McPike) would provide that any locality may by ordinance accept documentation establishing eligibility for the real property tax exemption for the elderly and handicapped on a rolling basis throughout the year.
HB518 (Head) / SB651 (Vogel) would change certain processes by which sales and transient occupancy taxes are collected from accommodations sales involving accommodations intermediaries. The bills also direct the Department of Taxation to convene a workgroup to examine the processes currently used to collect local transient occupancy taxes and make recommendations for improving the efficiency and uniformity of those processes, with a report due to the General Assembly by October 2022. SB651 incorporated part of HB75 (Ware). HB518 has been signed by Governor Youngkin.
VML Contact: Carter Hutchinson, chutchinson@vml.org
Local finance bills to be taken up during a Special Session
HB90 (McNamara) / SB451 (Boysko) would exempt groceries and certain hygiene products from sales taxes. The House bill would exempt these products from both the state and local sales taxes, while the Senate bill would only exempt those products from state sales taxes.
VML Contact: Carter Hutchinson, chutchinson@vml.org
Local finance bills that were continued/defeated
The below bills were "continued" by a relevant legislative committee until the 2023 Session of the General Assembly. Given that the legislator will need to re-introduce the bill, the action is akin to defeating the bill for the year.
The below bills were defeated during this session. Many of the proposals will be introduced again in future sessions.
HB152 (March) – Sales and use tax; exemption for portion of payment card processing fees.
HB380 (Freitas) – License taxes, local; elimination of authority to impose.
SB620 (Cosgrove) – Real property taxes; rate of increase.
VML Contact: Carter Hutchinson, chutchinson@vml.org
Local Government Legislation
Bills approved by the General Assembly and sent to the Governor
Eminent Domain
SB694 (Obenshain) changes the law on eminent domain. Lost access is redefined to be limited to pedestrian and vehicular access and, more importantly, will include any loss of access that diminishes value is compensable.  Current law requires a material impairment of access. This will prove costly in some cases.
The bill allows claims for lost profits and lost access in inverse condemnation cases where the event giving rise to the claim last seven days or more. Therefore, a locality will be able to close a street for parades and other short events with little risk of a suit over lost profits or lost access.
The bill removes the requirement that the property directly adjoin a public street in order to be able to sue for lost profits and lost access. This may lead to property owners removed from a street filing suit for a claimed loss of access. It is likely to lead to an increase in the number of suits being filed against localities as they carry out public works projects.
In summary, the law will change in ways that make acquisition of real estate more expensive and that will create some additional problems. However, VML's work resulted in significant changes to the bill that will reduce its harmful effects.
SB666 (Petersen) removes the current law's requirement that the landowner's tax returns be used to show the amount of lost profits. This is a fair change, since in the case of small businesses, while the business may make significant money, it will show no profits. Instead, the income is distributed as salaries of the owners or other expenses.
Facial recognition technology use by police
SB741 (Surovell) allows police departments to use certain facial recognition technology (FRT) in criminal investigations, subject to significant state regulation. The police department must take several steps prior to enacting a FRT program. The steps will be prescribed by the State.
Overtime / Fair Labor Standards Act repaired
Two bills that were passed in identical form repaired the compensatory time in lieu of overtime problem that was created in the 2021 Special Session I.  SB631 (Barker) and HB1173 (Ware) provide that the overtime provisions of the Federal Fair Labor Standards Act control overtime issues in Virginia. The bills continue the right of an employee to bring a state action, in addition to having rights to file suit in federal court. However, for local governments, the power to use compensatory time in lieu of paying overtime is restored.
The bills do direct a work group to review the issues presented in the law. Local governments are to be included in the work group. VML will work to ensure that local governments' interests are protected.
Cybersecurity reporting
HB1290 (Hayes) and SB764 (Barker) require local governments to report to the State Fusion Center within 24 hours of discovering any known incident that compromises and threatens the security of the public body's information technology (IT) system.
The bills require the State's Chief Information Officer to convene a work group to include representation from VML and VACo. The workgroup will review current cybersecurity reporting and information sharing and make recommendations on best practices for the reporting of cybersecurity incidents, as well as the scope and implementation of the required incident reporting. A report of workgroup findings and recommendations is due to the General Assembly by Nov. 15, 2022.
Electronic meetings
HB444 (Bennett-Parker) allows electronic meetings for all public bodies that are not a local governing body, local school board, planning commission, architectural review board, zoning appeals board or board with the authority to deny, revoke, or suspend a professional or occupational license. A locality still must have an electronic meetings policy. Electronic meetings can only be used for two or 25 percent of the meetings per year and there are rules on the public access.
There be another workgroup, to again include VML, on the issue to develop recommendations for best practices. If signed by the Governor, the law will be effective September 1, 2022, with the work group reporting back August 1, 2022.
VML Contacts: Mark Flynn, markkflynn@vml.org; For HB1290 / SB764: Josette Bulova, jbulova@vml.org; For HB444: Michelle Gowdy, mgowdy@vml.org
Bills that failed (and one that will be sent to a work group)
No change to Collective Bargaining. There was a handful of House bills that would have scaled back collective bargaining rights of local government employees: HB335, HB336, HB337, HB341, HB790, SB264 and SB72.  All the bills were rejected in the Senate. As a result, collective bargaining remains where it was before the session.
Sovereign Immunity lives on. The federal court rules on sovereign immunity for police officers has led to significant, understandable efforts to rein in the qualified immunity police have when they are sued for injuring or killing citizens. HB609 (Bourne) was filed to open police departments and officers to state civil actions for a violation of their rights.  The bill was very broad, applying to everything from police actions to plowing snow off city and town streets.  The bill did not make it out of the House Courts subcommittee.
Local government authority to regulate firearms in public buildings and places survives. A raft of bills were filed in the House to strike the authority of local governments to prohibit or regulate the carrying of firearms in public buildings: HB26, HB483, HB509, HB637, HB827 and HB1033.  The effort died in the Senate Judiciary Committee, as did SB74 and SB741which were largely identical.
Police officers' procedural guarantee law unchanged. HB70 would have removed the current exception from the provisions of the Law-Enforcement Officers Procedural Guarantee Act for any law-enforcement officer or law-enforcement agency that serves under the authority of a locality that has established a law-enforcement civilian oversight body.
Standing to challenge zoning actions remains the same. SB206 would have given any group that participated in the hearings for a locality's action regarding a historic district. They did not survive the Senate. SB208 was even broader but also died.  HB1210 was similar to SB206. The House Courts Committee continued it to 2023. VML will participate in any effort to broaden the current law to ensure that only those persons who are specifically affected by a local zoning decision may prosecute a suit over a zoning action.
Bill to broaden local advisory referenda tabled. HB48 would have allowed localities to call for a referendum on any local subject by adoption of an ordinance. It failed in committee.
That's a "No" to May elections. Two bills would have allowed local governments to hold May elections for mayor and council. However, HB1082 and HB1109 were rejected in Senate committee.
Citizen complaints against police bill died. SB669, which would have ramped up the procedures for citizens to file complaints about police officer actions was killed in the House Courts Subcommittee.
No change to juror compensation rates. Two bills would have increased the daily payment to jurors: SB370 and HB378. Cities and counties are responsible for the juror costs in civil trials. The bills failed to be approved.
VML Contact: Mark Flynn, markkflynn@vml.org
Marijuana
Recreational sales bill continued to 2023
SB391 (Ebbin) No legislation to re-enact the 2021 legislation passed this General Assembly. SB391 was continued to the 2023 General Assembly session by House General Laws Subcommittee #5. This was the bill that would have created the policies for the legal sale of recreational marijuana. Since this bill died this session local authority to hold a referendum, authorize local taxation, or take zoning actions to regulate marijuana businesses will not go into effect. It is unclear whether or if the General Assembly will take a different path and how that will impact local governments going forward. VML will continue to update members about any future legislation regarding retail marijuana.
VML Contact: Mitchell Smiley, msmiley@vml.org
Utilities
Bills that died
HB1054 (Shin) which would have limited the timing and manner a utility could disconnect customers. HB1200 (Ware) proposed limiting the siting of solid waste facilities within 1 mile upland of any private well. Both these bills died in subcommittee.
VML Contact: Mitchell Smiley, msmiley@vml.org
Natural gas bill in conference / continued to the 2022 Special Session
HB1257 (Kilgore) was amended in a committee of conference to require municipally owned natural gas utilities seeking to discontinue the provision of natural gas to customers provide 3 years of notice prior to terminating service and further requires the locality to seek to sell or auction off municipal natural gas utility assets to avoid disrupting customers natural gas service. The House has passed the conference report while still pending in the Senate. This bill is expected to be taken up during the soon to be announced special session.
VML Contact: Mitchell Smiley, msmiley@vml.org
Agriculture and Natural Resources
Legislation approved by General Assembly and sent to Governor
SB657 (Stuart) Clarifies the role of localities in determining whether a site is suitable for specific uses that are regulated by the State Air Pollution Control Board and the State Water Control Board. This legislation stems from a work group convened by the Department of Environmental Quality in 2021 to determine the criteria necessary to determine site suitability. This legislation clarifies local authority to identify suitable sites. This clarification will aid local governments seeking to establish and locate economic development activity and provide certainty to potential businesses by clarifying a currently ambiguous code requirement to determine site suitability.
SB537 (Marsden) Expands local authority to adopt ordinances to preserve tree canopy during the development process and expands local authority to manage existing tree canopy directly or through non-profit organizations. Currently this authority is only available for counties in Northern Virginia that meet specific criteria.
SB502 (Lewis) caps local taxation of solar projects that generate 5 megawatts or less at a rate not to exceed the real estate rate in that locality and establishes the schedule for solar equipment tax exemption consistent with larger solar generation facilities.
HB837 (Wilt) Pre-empts local authority to conduct food safety inspections by ordinance of "retail food establishments" (Grocery store hot food bars/prepared food stations or gas stations that prepare hot foods). Many localities have ordinances that require local food inspections and even those that do not conduct their own inspections and frequently choose to have the Virginia Department of Health conduct inspections on their behalf. HB837 will have the effect of eliminating VDH's authority to conduct these food inspections at retail food establishments while maintaining VDH and local authority to conduct inspections at restaurants.
HB148 (Runion) / SB684 (Mason) will simplify the process for a locality to exempt certain materials from state sales tax when upgrading certified pollution control equipment at municipally owned wastewater, stormwater, and water treatment facilities. Currently, the Department of Environmental Quality must certify that locally administered construction projects performed by a contractor are in fact tax exempt. These bills will allow a locality to self-certify the tax-exempt status of local construction of pollution control equipment and reduce the time necessary for certification of tax exemption. This was a bill that VML's membership adopted as a priority issue during the 2021 annual meeting.
HB141 (McQuinn) / SB158 (Hashmi) establish a fund to provide grants to federally recognized Native American, non-profits, and local governments for the preservation of land of cultural significance to black, indigenous, or people of color communities.
SB551 (Marsden) establishes the Virginia Coastal Resilience Technical Advisory Committee to assist in the requirements to develop a Virginia Flood Protection Master Plan and update the Coastal Resilience Master Plan by 12/31/2022 and again every five years. This legislation will help identify not only how to respond to flooding impacts but also funding sources for addressing identified impacts and will be able to serve as a valuable resource for communities and local governments. SB551 passed both chambers and is now awaiting action by the Governor.
HJR16 (Hodges) and SJR35 (Lewis) continue the Joint Subcommittee on Coastal Flooding as the Joint Subcommittee on Recurrent Flooding for two more years, through the 2023 interim. Also, expands the review of the joint subcommittee to include riverine and stormwater flooding. Directs the subcommittee to recommend short- and long-term strategies to minimize the impact of flooding.
VML Contact: Mitchell Smiley, msmiley@vml.org
Transportation
Bills that have successfully rolled out of the General Assembly to the Governor
HB142 (McQuinn) amends the funding distribution of the Transit Ridership Incentive Program to provide a minimum of 25 percent of funding towards transit affordability programs for low-income riders. This 25 percent minimum contrasts with existing language that sets a 25 percent cap on funds directed towards transit affordability programs. This will make more fund available to support transit agencies across the Commonwealth with free or reduced fare ridership programs.
HB632 (Carr) Establishes the operation of excessively loud exhaust systems as a primary offense for state and local violations and removes the prohibition for stopping vehicles for non-jailable offenses.
HB641 (Carr) Authorizes a Transportation Network Company partner (ridesharing) to collect cash fares when providing paratransit service arranged by a transit company.
HB793 (LaRock) Authorizes Transportation Incident Management Vehicles to use flashing red and white secondary warning lights and drivers to be certified to operate such lights when responding to traffic incidents.
SB281 (Ebbin) Exempts transit bus manufacturers, factories, and distributors from DMV licensure requirements. This will solve a problem in the Code of Virginia that conflicted with federal regulations and which has prevented the procurement of new transit buses since May 2021. SB281 mirrors language included in the House and Senate budgets.
VML Contact: Mitchell Smiley, msmiley@vml.org
Motor fuels tax suspension bills that ran out of gas
SB541 (Peake), HB1144 (Webert), and HB1059 (Cordoza) proposed to temporarily reduce the motor fuels tax died during the regular session of the 2022 General Assembly.
VML Contact: Mitchell Smiley, msmiley@vml.org
Health Department / Public Health
Bills approved by the General Assembly and sent to the Governor
SB192 (Mason) expands the qualification requirements for local health directors to permit such individuals to possess a master's or doctoral degree in the area of public health and have at least three years of full-time, professional experience in a public health agency or public health-related position or be otherwise be deemed qualified for the position by the Commissioner of Health.  Currently, local health directors must be physicians licensed to practice medicine in the Commonwealth. If a local health director is not a physician licensed to practice medicine and there is no licensed physician on staff, the local health director would be required to enter into a consulting agreement with a licensed physician to execute prescribing duties, consult on clinical matters, and other possible duties.
SJR10 (Surovell) establishes a joint subcommittee (including local government representation) to study pandemic response and preparedness in the Commonwealth. Will examine existing state laws and develop recommendations regarding the pandemic response and future needs of state and local government, public and private health care systems and other facilities and providers, health districts, the judicial system, K-12 and higher education systems, and the business regulatory system. Interim report is due December 2022; final report is due Sept. 1, 2023.
VML contact: Janet Areson, jareson@vml.org
Bills that failed
SJR14 (Mason) Joint Commission of Health Care (JCHC) study of the public health system.
HJR52 (Mullin) Joint Legislative Audit and Review Commission (JLARC) study of the public health system.
HB87 (Ware) Study of the COVID-19 pandemic response and improving preparedness.
VML contact: Janet Areson, jareson@vml.org
Behavioral Health
Bills approved by the General Assembly and sent to Governor
SB593 (Newman) allows auxiliary police officers to provide transportation for a person subject to an emergency custody or temporary detention order. Directs the Department of Criminal Justice Services to establish compulsory minimum training standards for auxiliary police officers who are called into service solely for the purpose of providing transportation for such person subject to an emergency custody order or providing transportation for a person in the temporary detention process.
SB434 (Barker) addresses mental health parity issues by requiring the State Corporation Commission's Bureau of Insurance, in its report regarding denied claims, complaints, appeals, and network adequacy involving mental health and substance abuse disorder coverage, to include a summary of certain comparative analyses from health carriers related to mental health parity and an explanation of whether the analyses were considered compliant and any corrective actions required of the health carrier by the Bureau.
SB295 (Deeds) allows a local pretrial services officer to facilitate the referral to screening for a defendant to be placed in a behavioral health docket as a treatment service.
HB1191 (Ransome) / SB361 (Stuart) address some changes to the implementation of the Marcus Alert system and in particular, participation in some components of the program by localities of 40,000 population or smaller.
The conference agreement delays the final date by which for all community service boards to implement the program to July 1, 2028 and allows those localities of 40,000 or below to opt into parts of the program, such as law enforcement protocols for participation in a Marcus Alert system that would require approval from the Virginia Department of Behavioral Health and Developmental Services. All localities must still implement systems to divert calls from 9-1-1 to a crisis call center for risk assessment and engagement, including assessment for mobile crisis or community care team dispatch if available.
The bill also requires additional study of the challenges faced by smaller localities in particular in implementing the program, including a workgroup with representatives of localities in that 40,000 population or smaller category.
SB268 (Favola) became the General Assembly's sole vehicle for immediately addressing alternative transportation and custody of individuals subject to an Emergency Custody Order (ECO) or Temporary Detention Order (TDO). Several Senate bills were incorporated into this bill and no bills came out of the House.
This bill begins to address local law enforcement concerns with but in no way fully resolves them.
The bill provides that when a magistrate orders alternative transportation for an individual under a temporary detention order, the local law enforcement agency that executes the order may transfer custody of the person to an alternative transportation provider immediately upon execution of the order if such a provider is available, willing, and able to take custody, and that the alternative transportation provider would maintain custody of the person until custody is transferred to the temporary detention facility, as is appropriate. The bill adds employees providing services through a contract with the Department of Behavioral Health and Developmental Services to the list of individuals who may serve as alternative transportation providers. The bill clarifies that if no alternative transportation provider is available, able, or willing, local law enforcement will assume custody. The bill also requires DBHDS to amend its contract with any alternative transportation provider for services up to the available funding for this program.
Please note that the program is not sum-sufficient and is not intended to provide all transports (the goal is 50 percent statewide; the current status is about 10-12 percent of transports). If more or longer periods of custody/transport are provided by the contractor, the program could run out of funding within a fiscal year.  Local law enforcement would have to fill in the gap.
VML contact: Janet Areson, jareson@vml.org
Bill carried over to the 2023 session
SB373 (Deeds) allows a magistrate, upon sworn petition of the Commissioner/designee to issue an order extending an emergency custody order up to 48 hours under certain circumstances (e.g., intoxication or withdrawal) that calls for testing, observation, or treatment to prevent harm to the person. The person would be transported to and detained in an appropriate medical care facility for such care.
VML contact: Janet Areson, jareson@vml.org
Bills that failed
HB105 (Rasoul) would have created a study to examine the transformation of Catawba Hospital into a facility with a continuum of substance abuse treatment and recovery services and geriatric mental health services (Senate Finance & Appropriations said it would be incorporated into its budget).
HB1147 (Bell); HB 135 (Cherry); HB159 (Byron); HB163 (Ransome) –  Emergency custody; transfer of custody; transportation.
SB714 (Deeds) – Voluntary mental health check-in option as part of the comprehensive crisis system.
SB176 (Peake), SB650 (Hanger), SB682 (Deeds) – Alternative transportation/custody bills incorporated into SB268 (Favola)
VML contact: Janet Areson, jareson@vml.org
Aging, Children's Services Act (CSA), and Social Services
Bills passed by the General Assembly and sent to Governor
HB427 (Herring) and SB435 (Barker) take out the prohibition for participation on Community Policy and Management Teams (CPMTs) and Family Assessment and Planning Teams (FAPTs) by parents who work for programs receiving CSA funds and who work with children or who supervise employees who work with children. In its place it adds language prioritizing, as practicable, participation by parents who are not employed by programs receiving CSA funds. It also directs the State Executive Council of CSA to inventory efforts to recruit and retain parent representatives on CPMTs and FAPTs and compile a list of best practices for including and elevating parent voices on these bodies, particularly parents and caregivers with lived experience in child welfare, juvenile justice, special education, or behavioral health services, for distribution to local CSA programs. This report will also be provided to certain House and Senate Committee Chairs by Nov. 1, 2022.
VML contact: Janet Areson, jareson@vml.org
Bills in conference or carried over
Emergency custody / temporary detention bill in conference until Special Session
HB349 (Tata) directs local departments of social services to provide housing support to any person who (i) is 18 years of age or older but less than 21 years of age, (ii) was in foster care under the custody of a local department on or before July 1, 2022, and immediately prior to turning 18 or (b) immediately prior to commitment to the Department of Juvenile Justice and is transitioning from such commitment to self-sufficiency, and (iii) declines to participate in the Fostering Futures program. The bill requires that such housing support be equivalent to the room and board portion of the maintenance payment that such person would otherwise receive for housing support through participation in the Fostering Futures program.
Bills carried over to the 2023 Session
HB98 (Head) which would create an Adult Protective Services (APS) central registry was carried over to the 2023 Session by the House Health, Welfare and Institutions Committee.
SB356 (Stuart) would allow Stafford County to use funding from the Children's Services Act (CSA) to help pay for certain special education services in a public-school program. The bill was continued to the 2023 Session by the Senate Finance and Appropriations Committee.
VML contact: Janet Areson, jareson@vml.org
Jails and Courts
Bills approved by the General Assembly
SB581 (Morrissey) address reduction or elimination of fees charged to inmates by local and regional jails emerged from conference and was agreed to in both chambers. Conference report requires the State Board of Local and Regional Jails to convene a work group to review and make recommendations regarding the reduction or elimination of costs and fees charged to inmates to defray the costs of an inmate's keep, work release, or participation in educational or rehabilitative programs; to use telephone services; to purchase items or services from stores or commissaries; to use electronic visitation systems; and otherwise deemed relevant by the Board. House and Senate members from the committees with oversight over jail issues will be on the workgroup; these members will appoint other workgroup members, including a formerly incarcerated person, the family member of a currently incarcerated person, and at least one representative from the Virginia Chiefs of Police, Sheriffs' Association, the Regional Jail Association, the ACLU, and other stakeholder groups, as well as services vendor and a vendor that provides commissary services to local correctional facilities. The report is due to the General Assembly by Dec. 1, 2022.
VML contact: Janet Areson, jareson@vml.org
Bill in conference until Special Session and those that failed
HB1053 (Shin) was in conference with SB581 (above); the House approved the conference report, but the Senate hit the "pause" button on March 12 before it was considered by that body.
Failed bills
HB673 (Hope) reduce or eliminate certain fees charged to inmates of local and regional jails.
HB989 (Runion) / SB165 (Peake) increase state reimbursements to local and regional jails for inmates are kept past the date when they should have been transferred to state custody.
VML contact: Janet Areson, jareson@vml.org
Hazardous Duty / VRS
Failed bills
Several bills were introduced this session to expand the categories of personnel who would receive enhanced hazardous duty benefits under the Virginia Retirement System (VRS). Two examples are listed below. All the bills were tabled, and the issues directed to JLARC which is studying the issue.
HB56 (Wiley) would require localities in VRS to provide enhanced hazardous duty benefits to juvenile detention specialists.
HB162 (Runion) would provide local option to extend hazardous duty benefits under VRS to animal control officers.
VML Contact: Janet Areson, jareson@vml.org
K-12 Education
Bills Passed by the General Assembly and sent to Governor
SB238 (McPike) creates a data reserve tool to catalog all K-12 public school building ages and maintenance needs to better outline the scope of the construction/maintenance situation.
HB873 (Greenhalgh) as approved by the General Assembly no longer mandates, but otherwise attempts to place a school resource officer (SRO) in every public-school building from elementary to high school. If the school division does not employ an SRO, a trained law-enforcement officer may serve as the local law-enforcement liaison for school administrators.
VML Contacts:  Josette Bulova, jbulova@vml.org
Bills in conference until Special Session
HB563 (O'Quinn) establishes the School Construction Grant Fund and loan rebate program and creates a data reserve tool. The bill incorporates other pieces of legislation also aimed at ways to address the estimated $26 billion school construction challenge.
The School Construction Grant Fund would:
Offer loans to localities for school construction and modernization. Loans and subsequent amounts would be awarded on a three-tiered system based on four qualifications. Funding for the loan rebate program would come initially from the state General Fund and the Literary Fund; future funding would come from casino gaming revenue.
Create a data reserve tool to catalog exact ages and maintenance needs of K-12 public schools.
SB473 (McClellan) would establish the School Construction Grant Fund similar to HB563 and create a data reserve tool. However, this legislation would use surplus funds and the casino gaming revenues and would not have a tiered system for awarding grants.
SB471 (McClellan) would expand the maximum Literary Fund loan amount to $25 million. The current maximum loan available is $7.5 million.
The Literary Fund was established to provide loans to localities for school construction purposes. However, the state has increasingly used the Literary Fund over the years to fund its share of teacher retirement costs. That, along with high interest rates charged to localities and increasing construction costs have worked to diminish the use of the Fund for school construction. This legislation seeks to restore the use of the Literary Fund for the intended purpose.
VML Contacts:  Josette Bulova, jbulova@vml.org
Bills carried over to the 2023 General Assembly Session
SB157 (Hashmi) would require that the Commonwealth work towards fully compensating all positions employed under the Standards of Quality (SOQ), thereby helping the state to attract and keep highly qualified personnel.
To achieve this goal, SOQ positions would be compensated at a competitive rate or at a level at or above the national average salary for the designated positions.
SB603 (Stanley) would add school renovations and repairs to the Standards of Quality. In doing so, State funding would be ensured for school modernization thus helping to diminish the $26 billion problem.
VML Contacts:  Josette Bulova, jbulova@vml.org
Bills that failed
VML Contacts:  Josette Bulova, jbulova@vml.org