eNews: Special Edition June 30, 2021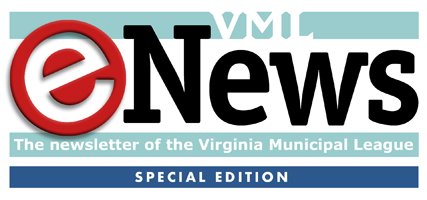 Wednesday, June 30, 2021 - 12:24pm
Editor's note: Tomorrow marks both the start of the new fiscal year and the beginning of longtime eNews contributor Neal Menkes' retirement. Fittingly, Neal has filed one last report for this last day of Fiscal Year 2021. Uncharacteristically, it is good news…
State revenue surplus could be a record-breaker
Virginia is likely to end the fiscal year on June 30 with a revenue surplus of close to $2 billion, dwarfing the old record of $553 million from FY 2015. In a presentation before the House Appropriations Committee, the state's secretary of finance briefed the delegates on the state's revenue renaissance and the impact of the billions of federal dollars headed for Virginia courtesy of the American Rescue Plan Act.
However, before the Virginia legislature can whip out the state's checkbook to drawdown the unappropriated money, the requirements outlined in Virginia's Constitution and state statutes must first be satisfied.
The calculations to determine whether or not deposits are required for the Rainy Day Fund and/or the Revenue Reserve Fund are extraordinarily complicated. The same holds true for determining the deposit amounts.
The tables below represent a simplified explanation of the processes involved. (Don't worry, those multiple steps will not be on the exam.)
The important points to remember are that: 1) the General Assembly will have less general fund resources at their disposal for the August Special Session than the newspaper headlines suggest, and 2) the financial policies and spending proposals that will be debated in the Special Session are likely to be further debated during the election campaigns in the fall and as part of the 2022 Regular Session when a new gubernatorial administration takes office.
Thus far, neither the General Assembly nor the Northam Administration appear to be interested in hearing from local governments about setting spending priorities for using the revenue surplus, the reinvigorated collections of general fund revenue, or Washington's appropriation of American Rescue Plan Act dollars.
Perhaps the August Special Session will change this outlook. Stay tuned…and signing off.
-Neal Menkes
*The Revenue Reserve Fund is not established by the Virginia Constitution. The General Assembly and the Governor have greater flexibility in determining the amounts of deposits to and withdrawals from the Fund.