eNews: Special Edition June 21, 2022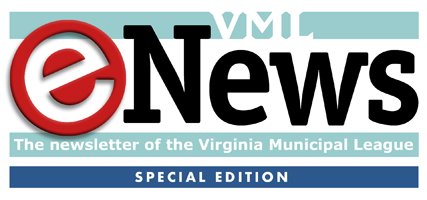 Tuesday, June 21, 2022 - 02:01pm
In this issue
Budget
The budget's nuts and bolts
Last Wednesday evening, Governor Youngkin released his recommended changes to the compromise budget that was passed by the General Assembly on June 1st.
Youngkin's actions totaled 38 amendments, three to HB29 (the caboose budget) and 35 to HB30 (the biennial budget governing fiscal years 2023-2024).
Last Friday, not quite two days later, the General Assembly voted on Youngkin's amendments. The House of Delegates considered the amendments first, followed by the Senate.
Today, at 12:30, Governor Youngkin ceremonially signed a replica of the state budget at a public event. The real budget legislation, however, have not yet been physically sent to Youngkin because it takes additional time for legislative staff to process the bills.
His signature to the stand-in document likely signals that Youngkin will not be making any last-second vetoes of a particular item or items in the budget, though it is within his constitutional powers to do so until he signs the actual budget legislation transmitted from the General Assembly.
The Grocery Tax
Governor Youngkin chose not to resurrect – at this time – the Grocery Tax debate through amendments to the budget.
Youngkin's decision means that the policy chosen in the compromise budget will prevail for 2022: The state sales tax currently levied at 1.5 percent on groceries will be fully eliminated beginning January 1, 2023. The compromise budget does not impact the local 1 percent sales tax on groceries.
The conference reports for HB90 (McNamara) and SB451 (Boysko) – which are the legislative vehicles along with the budget for expanding the sales tax exemption for groceries – were also approved by the General Assembly and conform with the agreement reached in the budget.
Local governments should be ready for the Grocery Tax debate to come back in 2023. Legislators in both parties have announced their intent to keep pushing for the grocery exemption to be carried through to the local 1 percent sales tax as well.
VML worked hard to ensure the final product was revenue neutral to local governments. As the call for "full elimination" of the Grocery Tax continues, VML will continue to educate our members, legislators, and the governor's office about the need to carefully ensure that any future changes are – at a minimum – revenue neutral to cities, counties, and towns alike. The details will matter.
How Governor Youngkin's budget amendments fared
Note – amendments that failed to pass are italicized.
HB29
Technical adjustments to the revenue balance
Clarification of CoStar economic development project in Richmond
Clarification of Blue Star economic development project in Wytheville
HB30
Technical adjustments to the revenue balance
Added $230k each year for 2 new positions in the Lt. Gov's Office
Added $1.5m in FY23 and $1.8m in FY24 for salary increases in Attorney General's Office
Added $300k each year for 3 new positions in the Department of Agriculture and Consumer Services (VDACS) for meat inspectors
Added $1.5m each year to increase funding for the Virginia Economic Development Partnership (VEDP)
Added $2m each year to expand the Early Reading Specialists Initiative
Technical adjustments to $1k bonus to Standards of Quality (SOQ) instructional and support positions utilizing federal American Rescue Plan Act (ARPA) funding
Redirected $2.5m each year from financial aid to undocumented students to financial aid to Norfolk State University and Virginia State University
Required Virginia colleges to include policies in their six-year plans supporting "freedom of expression and inquiry, free speech, academic freedom, and diversity of thought", and to submit an annual report of such efforts to the Governor
Added $2m in FY23 for the City of Richmond to support an Innovation Center at a Historically Black College or University (HBCU) within Richmond
Directed existing general fund appropriation to support faculty hires and undergraduate teaching at UVA's existing Program on Constitutionalism and Democracy
Authorized UVA Wise to offer master's level degree programs
Added $800k each year for VCU's Wilder School to research ways to increase opportunities for K12 students "consistent with the 'Guiding Principles for Virginia Education' in the Department of Education's May 2022 report"
Added $1m each year for the Proton Beam Therapy Institute at Hampton University
Allowed for transition period when a company is changing locations for medical cannabis production
Added $2.3m each year for 36 additional security positions at state-operated mental health treatment facilities
Added about $5m and 5 positions to the Department of Social Services to improve foster care services
Required Fairfax County to receive approval from the Governor prior to expending the $5m included in the budget for a CASA vocational welcome center
Reduced the number of state corrections inmates eligible for earned-sentence-credits
Added 'Woodrum' amendment funding of $50k for increased incarceration costs related to a separate amendment to create a new criminal penalty of 'felonious picketing'
Added $4m in FY23 to support campus safety and security at Virginia's HBCUs
Added $200k in FY23 as one-time support for families of two officers killed during February 2022 Bridgewater College shooting incident
Added $1.9m in FY24 for salary increases for corrections staff at the Department of Juvenile Justice (DJJ)
Added $2.1m in FY24 to address salary compression issues at DJJ
Added $540k for bonuses for sworn law-enforcement at the Department of Conservation and Recreation (DCR) and the Marine Resources Commission (VMRC)
Added $750k in FY23 for additional security funding for the Lt. Gov's Office and the Attorney General's Office
Adjusted language related to temporary nurse aides practicing in long term care facilities
Technical adjustments to $1k bonus to Standards of Quality (SOQ) instructional and support positions utilizing federal American Rescue Plan Act (ARPA) funding
Removed the reduction in the Education Improvement Scholarship tax credit cap but kept increase in Neighborhood Assistance Act tax credit
Prohibited state funds from continuing to pay for abortion services for certain high-risk pregnancies for Medicaid enrollees
Suspended the state gas tax from July 1 until September 30 and restricted future inflation adjustments to two percent annually
Created a rebuttable presumption against bail for certain criminal offenses
Expanded lab school eligibility to public community colleges; public higher education centers, institutes, and authorities, and institutions of higher education eligible for the Tuition Assistance Grant Program
Required associated SOQ funds to be removed from a local school division if a student from that division leaves the public school system to enroll in a lab school
Created a new crime of 'felonious picketing'
VML Contact: Carter Hutchinson, chutchinson@vml.org
Transportation: Agencies to experience reduced funding
Now that the General Assembly has returned the final budget to Governor Youngkin, we can look at what's in store for transportation funding. The budget eliminates the state portion of the sales tax on groceries and hygiene products. This translates into a transportation funding reduction of $194.8 million over the biennium with a $54.8 million reduction in FY23 and a $140 million reduction in FY24. This reduces available transportation funding in the coming years since the General Assembly chose not to replace this revenue from other funding sources.
The Conference Report Budget Amendments outline how the $194.8 million reduction will impact various departments in the Transportation Secretariat over the coming biennium. Reductions were spread across transportation agencies with the largest reductions applied to the Virginia Department of Transportation (VDOT) which will see a $44.9 million reduction in the first year and a $111 million reduction in the second year. VDOT's budget impacts means reduced construction funding over the biennium and but is not proposed to have any impact on maintenance funding.
The Department of Rail and Public Transportation's (DRPT) will experience the second largest budget reduction with $6.3 million removed in the first year and $15,596,369 removed in the second year with the bulk of this reduction coming from financial assistance for public transportation. (All transportation amendments resulting from sales tax reduction: VDOT, DRPT #1, DRPT #2, DRPT #3, Passenger Rail Authority, Port Authority, Space Flight Authority, Dept. of Aviation, Department of Motor Vehicles).
It is too early to say how these budget reductions will affect funding priorities for transportation agencies. However, the Commonwealth Transportation Board meets this week to approve the Six Year Financial Plan which will provide an indication of how these reductions will affect future construction projects.
It's worth noting that the Virginia Senate declined to reduce transportation revenues further and rejected the Governor's budget amendment (endorsed by the House of Delegates) to pause collection of state motor fuels taxes and cap the indexing of motor fuels taxes at 2 percent instead of the Consumer Price Index to adjust for inflation as the fuels tax is currently set to adjust as soon as July 1, 2022. Pausing the collection of motor fuels taxes would have further reduced motor fuels tax revenue by an additional $500 million this fiscal year and capping motor fuels tax indexing would have limited motor fuels revenue permanently in the years to come.
It is too soon to tell whether Governor Youngkin's fuels tax holiday will return as the White House announced last week that any decision to pause the collection of federal motor fuels taxes will be made this week.
VML Contact: Mitchell Smiley, msmiley@vml.org
Education: More funding for education and more options to create lab schools
Several education items came up during the reconvened session, including bills in conference and through the Governor's proposed amendments. Here are the big takeaways.
Literary fund conference report approved
The Senate approved the conference report for SB471 (McClellan), the final piece of legislation recommended by the Commission on School Construction and Modernization that was awaiting action from the 2022 General Assembly. This bill expands the maximum loan amount available for a locality to use for school construction grants from the Literary Fund from the current $7.5 million to $25 million.  The conference report matched wording in the bill to wording in the budget regarding funding mechanisms, formulas, and competitive loan requirements.
Gubernatorial budget amendments
In Amendment 6, the House and Senate approved adding $2 million per year to expand the Early Reading Specialist Initiative to fund additional reading specialists and reading coaches or to support school staff seeking to meet requirements for endorsement as a reading specialist.
The House and Senate approved Amendment 33, to expand the eligible entities authorized to create a College Partnership Laboratory School (lab school). As originally passed by the General Assembly, only a public institution of higher education may establish a lab school. This amendment expands the definition to include higher education centers, institutes, and authorities or any other entity eligible under Sec. 23.1-628 of the Code of Virginia regarding tuition assistance programs. All laboratory schools would be determined by the Virginia Board of Education.
The Senate failed to approve Amendment 34, which sought to amend language regarding State funding for College Partnership Laboratory Schools (lab schools). This amendment would have changed current language to include students enrolled in lab schools in the average daily membership funding formula, which would have diverted per-pupil funding from public school systems to the lab schools.
VML Contact: Josette Bulova, jbulova@vml.org
Human Development: Foster care issues addressed in Budget Amendment 17
The General Assembly approved Amendment 17, a recommendation from the Safe and Sound Task Force looking at foster care issues. This amendment adds $.4 million in state funds in the first year and five state positions to allow collaboration with local departments of social services on facilitating kinship foster care placements through engagement, assessment, and training of relatives when children enter foster care.  It also creates a pilot program to address these issues to target children in foster care who are at risk of placement in congregate care settings.  It also provides funding to develop initiatives to support in-state placements for high-acuity foster care children to help prevent institutional placements.
VML Contact: Janet Areson, jareson@vml.org
Events & Opportunities
VML policy committee meetings schedule set
VML's five policy committees will meet in late July. All meetings will be conducted via Zoom. The meeting schedule is as follows:
Friday, July 22, 2022
Human Development & Education: 9:00 a.m. – 11:30 a.m.
Infrastructure: 2:00 p.m. – 4:30 p.m.
Wednesday, July 27, 2022
Finance: 9:00 a.m. – 11:30 a.m.
Thursday, July 28, 2022
Community & Economic Development: 2:00 p.m. – 4:30 p.m.
Friday, July 29, 2022
General Laws: 9:00 a.m. – 11:30 a.m.
All VML members who signed up for a policy committee will receive committee confirmations and additional information about their individual meetings in the coming days.
VML Contact: Janet Areson, jareson@vml.org
Virginia's new broadband map: Webinar hosted by VML now available for viewing
On Thursday, June 16, VML was pleased to host a webinar with Brandon Herndon, the Director of Virginia Tech's Center for Geospatial Information Technology and Lonnie Hamilton – a planner with Virginia's Department of Housing and Community Development's Office of Broadband.
During the webinar, Mr. Herndon demonstrated the features and use of the new "Commonwealth Connections" broadband availability map. This powerful resource, described as the "best of its kind in the nation," allows users to access information about accessibility, providers, public wi-fi points, towers, and much, much more!
You can view a recording of the demonstration here >.
The Commonwealth Connections map is available here >.
VML Contact: Rob Bullington, rbullington@vml.org
ARPA: Opportunities to invest in water infrastructure using state revolving funds
Join local elected officials from throughout the mid-Atlantic to learn about the Infrastructure Investment and Jobs Act (IIJA): Opportunities to Invest in Water Infrastructure using State Revolving Funds Webinar, Tuesday, July 12, 9:30 am – 11:30 am.
Hosted by the National Association of Counties, National League of Cities and the Chesapeake Bay Program's Local Government Advisory Committee, this webinar will provide an overview of the IIJA as a means to support water infrastructure and management, share current jurisdiction-specific plans and offer local government examples for funding.
This 2-hour workshop will address your questions about the IIJA and support the consideration of local projects that address long standing water infrastructure needs.
Contact: Laura Cattell Noll – Coordinator, Local Leadership Workgroup / Local Government Projects Manager, Alliance for the Chesapeake Bay, lnoll@allianceforthebay.org
VAPDC is back in person for its 2022 Summer Conference
Join the Virginia Association of Planning District Commissions (VAPDC) at the Hotel 24 South in Staunton July 20-22 as it presents "Leading Change through Innovation and Technology." At the conference, VAPDC will explore how innovative ideas and programs are creating opportunities across the Commonwealth.
Topics include:
Innovative Ideas to Drive Tourism Dollars to Your Community
Virginia's Innovative Approach to Talent Attraction
Innovation Meets Cybersecurity
Using Innovation and Technology to GROW Agriculture in Virginia
Technology Takes Flight
Transportation Infrastructure Goes Hi-Tech
More information as well as links to register are available at www.vapdc.org/2022vapdcsummerconference.
VAPDC Contact: Executive Director David Blount, DBlount@tjpdc.org