eNews: Special Edition June 2, 2022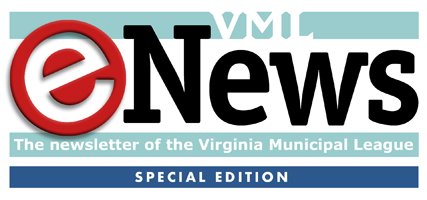 Thursday, June 02, 2022 - 03:17pm
The budget issue:
HB30 (two-year budget beginning July 1, 2022):
The legislature has a budget! What will Governor Youngkin do?
Welcome back, readers. The General Assembly has finally delivered a budget for the Commonwealth: the budget bill passed by the G.A. would increase spending by $9 billion and reduce revenues by $3.7 billion. With some meeting-in-the-middle and some revenue triggers, it appears that Senator Howell and Delegate Knight have produced a compromise.
The Governor will have his say, too. Will he seek to reduce the gas tax, which was rejected by budget negotiators? Or will the Governor seek to exempt groceries from the local sales tax, which was also rejected by budget negotiators?
These are not small matters; between the two potential amendments, we are talking about hundreds of millions in revenue that the G.A. chose to spend elsewhere in the budget. That means the Governor will need to cut spending somewhere else to either expand tax relief, or to increase spending on other choice items.
Sales taxes on groceries
The General Assembly sided with the Senate's position: food intended for home consumption will be exempt from the state sales tax, effective January 1, 2023. Local public-school divisions will be held harmless from the revenue loss thanks to amendments to the Code of Virginia that were supported heavily by the Virginia Municipal League.
Unfortunately, the G.A. still needs to plug the $140 million annual hole in transportation funding that will be caused by the tax break, particularly as the cost of construction projects continues to increase due to inflation.
Income taxes
Budget negotiators split the middle, increasing the standard deduction for the state income tax by about 70 percent. This was less than Governor Youngkin's goal of doubling the standard deduction; the saved revenue was likely repurposed for salary increases for teachers, law enforcement, and other state workers. An effort to undo the income tax compromise would require cutting proposed spending somewhere else in the budget.
Additional tax breaks
Budget negotiators also agreed on several other tax reductions. These included sending income tax rebates of $250 to individuals and $500 to those married and filing jointly. The G.A. also agreed to make up to 15 percent of the federal Earned Income Tax Credit refundable on Virginia's state income taxes. The G.A. also eliminated the accelerated sales tax, of particular interest to Virginia businesses, and agreed to a four-year phase-in of a $40,0000 income subtraction for tax purposes for all veterans living in Virginia who are 55 or older.
VML Contact: Carter Hutchinson, chutchinson@vml.org
Conference Report: Items of interest for local governments
The following is a summary of some of the items of interest to local governments in the conference reports for HB29 (the Fiscal Year 2022, or "caboose" budget), and HB30 (the two-year budget beginning July 1, 2022). This is not an exhaustive list of items, and additional information about particular budget items will be highlighted in future issues of eNews. If you want to examine all the items in each conference report, see the report links on the State Budget page on the General Assembly's website.
HB29 (FY22 "caboose" budget)
Elections
Prepaid postage reversion. Captures approximately $1.1 million in remaining balances this fiscal year from funding provided in Chapter 1 of the 2020 Acts of Assembly, Special Session I to reimburse localities for the costs associated with providing prepaid postage for the return of absentee ballots. (Item 86#1c)
Health and Human Services
Medicaid eligibility redetermination task force. Language directs the Secretary of Health and Human Resources to establish a Task Force on Eligibility Redetermination to evaluate the Commonwealth's plan for eligibility redetermination that will result due to the end of the federal Public Health Emergency and the expiration of the maintenance of eligibility requirements in Medicaid pursuant to the Families First Coronavirus Response Act.  Language in HB/SB 30 continues this task force. (Item 313#1c)
Transportation
Modify language regarding bus sales. Replaces language in the introduced budget exempting manufacturers who sell buses for public transportation from the requirement of having a manufacturers' and dealers' license. The replacement language more clearly states the intended policy and is consistent with the language included in Senate Bill 281 of the 2022 session which passed both houses. VML actively supported this change about manufacturers' and dealers' licenses to allow transit systems and localities to purchase buses. (Item 436#1c)
HB30 (two-year budget beginning July 1, 2022)
Legislative Department (General Assembly studies)
VASAP organization and funding. Language directs the Commission on the Virginia Alcohol Safety Action Program (VASAP) to conduct a review of its organizational and financial structure and recommend actions towards achieving long-term financial sustainability. Report is due by Oct. 1, 2022. (VML had sought such language in lieu of a proposal to require local funding for programs, which are supposed to be self-supporting).  (Item 3#1c)
School-based mental health task force. Language directs the Behavioral Health Commission to study how to maximize school-based mental health services, using a task force of local school administrators, school- and community-based mental health professionals, teachers, students, parents, and state agency personnel. The Commission will make recommendations about strategies to implement and expand school-based mental health services by Dec. 1, 2023. (Item 33#1c)
Cost of competing adjustment evaluation. Language directs the Joint Legislative Audit and Review Commission (JLARC) to review the cost of competing adjustment (COCA) in its review of SOQ standards and funding. (Item 36#4c)
Cannabis equity reinvestment board. Defers funding ($255,388 first year and $459,544 second year) and three positions designated for the Cannabis Equity Reinvestment Board due to continuation of SB391 to the 2023 Session. (Item 55#2c)
Elections
Prepaid postage reversion. Removes language allowing the Department of Elections to continue to reimburse local governments for absentee ballot prepaid postage costs using funds provided during Special Session I of the 2020 General Assembly (an amendment to HB/SB 29 removed the funding). (Item 89#4c)
Voter education and outreach. Provides $1.25 million each year for the Department of Elections to educate voters on the laws and regulations governing elections in Virginia, upcoming general elections, primaries and special elections, and changes to legislative districts and voter precincts. (Item 89#5c)
Community & Economic Development
Virginia Housing Trust Fund. Provides $75.0 million in each year from the general fund for the Virginia Housing Trust Fund (Item 114#3c)
Municipal Broadband authority. Continues the program authorizing municipal broadband authorities to be eligible to receive VATI funds without the need for a private sector partner. The cumulative total of any grants awarded to public broadband authorities shall not exceed 10 percent of total available funding in any fiscal year (Item 115#1c)
GO Virginia unused allocation use. Authorizes the GO Virginia Board to rescind unused regional per capita allocations in excess of a regional council's average annual per capita distribution and repurpose unused funds for competitive grant awards. (Item 115#5c)
Remove one-time funding for Main Street program. Removes $1.5 million in each year for the Virginia Main Street program. The 2021 General Assembly provided $1.5 million in one-time funding in fiscal year 2022 as a part of a pandemic response package for small business assistance. (Item 115#10c)
Enterprise zone funding Retains an increase of $1.5 million in each year for the Enterprise Zone Grant Program. (Item 116#1c)
K-12 Education
Educational efforts regarding marijuana and substance abuse. Language requires the Department of Education and The Virginia Foundation for Healthy Youth to work in conjunction with one another to create and implement educational requirements regarding the harms of marijuana and substance abuse. Item 129 #3c
Data reserve tool. Designates $132,932 each year to the Department of Education to establish, monitor, and staff the School Building Data Reserve Collection tool. This was one of the recommendations from the Commission on School Construction and Modernization.  This tool will serve as the central data bank for information regarding relative ages of school buildings, maintenance needs, and other pertinent information the State needs to properly allocate funding. Item 135 #1c
School construction, modernization, and maintenance. Allots $400 million for the School Construction Grant Program.
This is an over $24 billion dollar problem. To help fix this issue at the State level, the General Assembly has created a School Construction Grant Program. This program was created through legislation (HB563 O'Quinn) currently waiting to be signed by the Governor.
The School Construction Grant Program provides grants to localities for debt service payments, construction, and modernization needs. However, the legislation explicitly excludes repairing or replacing of parking lots or facilities predominantly used for extracurricular activities. Money will be awarded to localities based on a three-tiered system dictated by four qualifications and the local composite index. Any unexpended funds are to be placed on the books of the locality in a local escrow account. VML worked tirelessly to have the largest sum of money possible for school construction and we are pleased with the amount appropriated. (Item 137 #2c)
Full time principals. Allocates $10.0 million in the first year and $10.2 in the second year to ensure there is a full time Principal in every school. This differs from the current law in which only elementary schools having funding for part-time Principals. (Item 137 #5c)
Support cap. Allocates $109.4 million in the first year and $162.3 million in the second year to help address the cap on support positions under SOQ imposed in 2009. It was supposed to be a temporary cap to get through the Great Recession. VML got budget amendments introduced to fully eliminate the cap; this conference item will help move things in the right direction. (Item 137 #10c)
Salary increase. Provides for a one-time salary increase of 5% beginning on Aug. 1, 2022.  However, this must be done through a local match derived solely from local revenue sources.
Due to the COVID-19 pandemic mental and physical health rapidly declined as people were isolated and forced to work from home. Teachers were not immune to this secondary epidemic. Burnout and lack of retention are at an all-time high in schools. (Item 137 #13c)
School construction assistance program. Establishes the School Construction Assistance Program which outlines specific guidelines and the funding mechanism for the School Construction Grant Program outlined in item 137 #2c. This item appropriates $400 million from the General Fund and $50 million from the Literary Fund in the first year for the purpose of awarding these grants
Grants are to be awarded on a competitive basis based on commitment, need, and demonstration of poor conditions. These grants would cover either 10 percent or 30 percent of the total projects cost based on the localities local composite index and fiscal stress. (Item 137 #15c)
Literary Fund. Language eliminates the $25,000-dollar Literary Fund loan closing cost for grants. Also allows the Board of Education to issue school construction loans using $200 million each year. The Commission on School Construction and Modernization recommended changing the Literary Fund loan amount as a way to help school divisions fund any maintenance projects. (Item 137 #16c)
Laboratory schools. Allocates $100 million in the first year to the College Partnership Laboratory Schools (CPLS) Fund. The Board of Education must establish CPLS Fund guidelines allocating any funds. HB346 (Davis) establishes the application process and new regulations regarding CPLS as well as establishing the CPLS Fund to be used for planning and startup grants. (Item 137 #20c)
Pandemic bonuses. Allocates $124.7 million from the federal State and Local Recovery Fund (SLRF) to cover one-time bonuses for funded SOQ instructional and support positions in full and does not require a local match. Funds from the American Rescue Plan Act (ARPA) will be used for a one-time pandemic bonus payment of $1,000 beginning on Dec. 1, 2022. ARPA funds shall only be used for funded SOQ instructional and support positions. (Item 486 #21c)
Finance and Compensation
Temporary Interagency Office on Infrastructure Funding Coordination. Provides $500,000 in FY2023 for efforts to secure federal grant funding provided by the Infrastructure Investment and Jobs Act. Directs that activities shall be in conjunction with entities identified by the Secretary of Finance including state agencies, local governments, and private sector representatives. (Item 257#2c)
Pandemic relief oversight. Language directs the Secretary of Finance to engage internal or third-party assistance to perform a risk assessment of the internal controls over state pandemic funds administration and disbursement, and to consult with the Auditor of Public Accounts and executive branch agencies also performing pandemic relief fund related audits, assessments, and compliance activities so as not to duplicate efforts and ensure allowable administrative cost recovery pursuant to the federal American Rescue Plan Act (ARPA). A separate item allocates $600,000 for this purpose. (Item 257#1c)
Employee compensation adjustment. Adjusts funding from the introduced budget for employee compensation to provide a five percent salary increase in each year of the biennium for state employees, university faculty including adjunct faculty and graduate teaching assistants, and state supported local employees. Certain employee groups receiving a separate, targeted compensation adjustment equal to or greater than 7.5 percent in the first year will receive a 2.5 percent salary increase in the first year and a five percent salary increase in the second year. The total cost of the across the board salary adjustments is $223.1 million in FY2023 and $523.6 million in FY2024. (Item 483#3c)
Health & Human Resources
CSA Local Administrative Funds. Provides $500,000 each year in additional local administrative funds for the Children's Services Act (CSA) program. VML and VACo sought an increase in this funding. (Item 284#1c)
Delay in rate setting for private day placements. Delays by a year the implementation of rate setting for private day special education services (to July 1, 2023) and directs the Office of Children's Services to use available first year funding to determine any fiscal impact that may result from implementation of rate setting for such services when it is implemented. (Item 285#1c)
Alternative custody funding. Adds $2.0 million in the first year to implement a program of alternative custody for individuals subject to a temporary detention order (TDO) who are awaiting transport to an inpatient bed. This should help alleviate some of the burden placed on local law enforcement. (Item 312#9c)
Jail SMI-related discharge planning. Language expands the use of more than $3.7 million in general funds provided each year for discharge planning at jails for individuals with serious mental illness to include emergency client assistance resources as well as for new staff positions. It also allows use of this funding in additional jails that meet the funding criteria. (Item 313#5c)
Virginia Fresh Match (under Department of Agriculture and Forestry). Provides $1.0 million each year to support Virginia-grown agriculture and increase nutritional access through framers' markets and food retailers.  Funding will be used to enhance buying power of the Supplemental Nutrition Assistance Program (SNAP) participants for fruits and vegetables through the Virginia Fresh Match Nutrition Incentive Program. (Item 96#1c)
Study of DBHDS structure. Language directs the Secretary of Health and Human Resources to establish a workgroup to evaluate the current structure of the Department of Behavioral Health and Developmental Services (DBHDS). Of particular interest is 1) whether the current structure for community-based services can be enhanced to better deliver services; 2) whether community-based series and operations of state mental health hospitals should be divided into separate entities; and 3) a feasibility analysis to transform Catawba Hospital Campus into a state-of-the-art campus with a continuum of substance abuse treatment and recovery services and behavioral health services for an array of individuals. Findings and recommendations are due to the Governor and General Assembly by Dec. 1, 2022. (Item 283#1c)
Continuation of aging workgroup and plan. Continues a workgroup created by 2021 General Assembly to develop a plan for a new structure that elevates aging services and their place in the state government organizational structure and costs and funding needs in a new structure. The plan is due by Dec. 1, 2022. (Item 283#2c)
Brain injury case management. Provides $570,000 each year to expand brain injury case management to unserved areas of the Commonwealth. (Item 330#2c)
Aging services unmet needs. Provides $250,000 in the first year to the Department of Aging and Rehabilitative Services to fund a study of the unmet need for certain aging services (in-home services and home modifications) provided by local area agencies on aging and local departments of social services. (Item 331#1c)
Medicaid eligibility redetermination task force. Language directs the Secretary of Health and Human Resources to convene a task force to ensure that Virginia redetermines eligibility for Medicaid in the most efficient and prudent manner to meet federal requirements associated with the end of federal COVID laws. Authorizes DMAS to use ARPA funds allocated for this purpose to help address operational challenges in addressing eligibility redeterminations, including possible use of funds for overtime costs in local departments of social services or using emergency contracts to hire contractors to assist in the efforts. A report is due by Oct. 1, 2022, and every 90 days thereafter through the end of FY23. (Item 283#3c)
Defer marijuana prevention and education. Reduces funding from the introduced budget ($2.2 m in FY2023 and $1.76 m in FY2024) and provides $40,000 in FY2023 for a study of marijuana usage and $480,000 in FY2024 for a scaled back prevention and education program until the state begins to collect sales tax revenue from marijuana sales. (Item 293#2c)
Drinking water state match. Provides $3.0 million in the first year as the state match for additional federal drinking water program funds from the federal Infrastructure Investment and Jobs Act. (Item 296#1c)
Office of Drinking Water. Provides $1.8 million each year to cover costs of this office; directs VDH and Department of Planning and Budget to evaluate the budget of this office and explore funding opportunities to maximize non-general fund sources to support the office among other items.  Report is due Oct. 15, 2022. (Item 296#3c)
Public drinking water contaminants. Provides $60,000 in the first year to continue the Commissioner of Health's workgroup examining the occurrence of contaminants in public drinking water. (Item 296#4c)
School-based mental health integration pilot. Provides $2.5 million in the first year for DBHDS and partners to provide technical assistance to school divisions seeking guidance on integrating mental health services, and to make grants to school divisions to contract for community-based mental health services for students from public or private service providers. Pilot programs will report back to DBHDS and the Behavioral Health Commission on success factors for integrating services and identify funding recommendations and resources needed to continue. (Item 311#3c)
Marijuana prevention media campaign. Removes $900,00 in the first year for a statewide and cannabis use prevention campaign until FY 2024. (Item 311#8c)
CSB/BHA compensation information. Language directs DBHDS to collect information from community services boards/behavioral health authority on employee compensation, turnover/vacancy data, etc. to help the Department in developing a proposal to address compensation issues for consideration in the 2023 Session. Report is due Oct. 15, 2023. (Item 311#9c)
TANF standards of assistance. Provides state and federal block grant each year to increase the TANF standard of assistance by five percent, following language from the 2021 Appropriations Act directing an annual increase until it reached 50 percent of the federal poverty level. (Item 341#2c)
Foster care portal. Provides state funding each year ($98,038 in FY23; $66,783 in FY24) for development of the iFoster Portal or an App with similar functions to include Virginia and locality-specific resources available to individuals currently in, or previously served in the foster care system, as well as professionals serving the foster care population. The program includes education assistance and workforce development options as well as independent living resources for young adults. (Item 345#1c)
Foster care housing support. Adds $66,521 in FY23 and $66,575 in FY24 to fund administrative costs of providing short-term housing supports to youth between 18 and 21 years of age pursuant to HB 349 from the 2022 Session. Funds for housing support are included in the DHCD budget. (Item 345#5c)
Community action agencies. Provides $1.5 million each year from the TANF block grant to support these agencies. (Item 347#4c)
Public Safety
State assistance to local law enforcement (HB 599). Provides an additional $19.1 million the first year and $27.9 million the second year for the HB 599 program. This is to reflect the projected general fund revenue growth rate from the introduced budget (which did not include any increase). (Item 410#1c)
Jail per diem increase. Funding was included each year to increase the per diem for state-responsible inmates in local and regional jails by $3 per day, for a daily rate of $15. (Item 73#1c)
Phase in additional behavioral health case managers. Funds 125 new behavioral health case managers across every local and regional jail, as well as 127 partially funded medial and treatment positions in each year. These will be allocated according to Compensation Board staffing standards beginning Aug. 1, 2022. The Comp Board is required to submit a progress report to certain Executive Branch agencies and General Assembly Committee Chairs by Nov. 1, 2022, and Nov. 1, 2023. This is a reduction from the introduced budget and intended to reflect a phase-in of these positions. (Item 72#1c)
DGS review of local and regional jail projects. Language directs all local and regional jail construction/renovation projects approved by the Board of Local and Regional Jails for which state funding is use, to be submitted to the Department of General Services for cost review in accordance with standard cost review processes.  (Item 400#1c)
School resource officers. Includes an additional $22.5 million each year for School Resource Officer Incentive Grants. (Item 408#2c)
Firearm violence intervention and prevention fund. Reduces funding from the introduced budget for this program, but provides $13 million for the program, including $2.5 million each year for Operation Ceasefire Grant Fund and $4.0 million each year for the Firearm Violence Intervention and Prevention Grant Fund. Included in the amount is $3.0 million for crime prevention through community engagement in localities with disproportionate rates of firearm violence, with at least $500,000 for the City of Portsmouth and $1.0 million for the City of Norfolk. (Item 408#5c)
Pretrial services and community corrections. Provides $500,000 each year for local pretrial services and community corrections (nothing was included in the introduced budget).(Item 408#7c)
Big H.O.M.I.E.S. program. Adds $500,000 to the introduced budget amount of $1.5 million for the first year of the Big Heroes of Minority in Every Society (Big H.O.M.I.E.S) program that focuses on reducing gun violence in the City of Portsmouth and Hampton Roads region. (Item 408#8c)
Law enforcement training and equipment. Provides $75.0 million in ARPA funds in the first year only to allow the Department of Criminal Justice Services to make one-time grants to state and local law enforcement agencies (including colleges and universities and local and regional jails) for certain training and equipment and supply purchasing to support law enforcement related activities.  A total of $60.0 million shall be provided for local law enforcement agencies; these grants will not require a local match.  (Item 486#4c)
Cannabis control authority funding. Reduces funding by $3.6 million in FY23 and by $10.5 million in FY24 and a total of 103 positions from the introduced budget for establishing this authority.  Funding remains for establishing the authority, including $3.0 million in FY24 for low-interest loans for applicants and licensees. (Item 397#1c)
Transportation
Evaluation of city street maintenance. Requires the Department of Transportation to absorb the cost of conducting the proposed evaluation of the conditions of city streets and prohibits the payments made to cities from being reduced to cover the costs of conducting the evaluation. VML sought this change through budget amendments. An identical item was included in HB29 (Item 456#1c)