eNews – Special Edition – January 19, 2021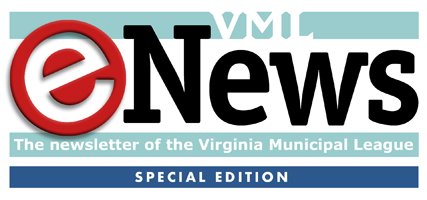 Tuesday, January 19, 2021 - 06:08pm
In this issue:
Action Alerts
Legalization of Marijuana: Support local option for marijuana retail sales in SB1406
SB1406 (Ebbin) proposes the legalization of recreational marijuana growth, distribution, cultivation, and retail sales.
Retail sales in the proposed legislation supported by Governor Northam provide localities with the ability to opt in to retail sales. This provides local communities with greater control over the decision to allow retail sales. Localities that decide to allow for the retail sale of marijuana also have the option of levying a local 3 percent retail tax on retail sales to be retained by the locality in addition to any other local retail sales or food and beverage tax levied by the locality.
This legislation covers a broad swath of Virginia code and proposes that the Virginia ABC oversee the regulation of the recreational marijuana industry, conforms the criminal code to allow for the legal possession and non-public use of marijuana and lays out the regulatory structure for the cultivation, distribution, and retail sale of recreational marijuana.
SB1406 is in the Senate Committee on Rehabilitation and Social Services where a special subcommittee on Marijuana received public testimony this morning on the regulatory structure of legalization, it is expected to be referred to the Senate Committee on the Judiciary to examine the impacts on the criminal code before the funding mechanisms are considered by the Senate Committee on Finance and Appropriations prior to advancing to the Senate floor.
Concerns
This legislation is expected to move quickly through multiple committees and will likely face amendments in each committee and on the floor of each legislative chamber. Because this legislation is likely to change as it advances through the Virginia Senate, it is important for Senators to understand that localities should have the ability to choose to have retail sales of marijuana in their community.
We urge members in conversations with their legislators to emphasize that it is important for localities to be able to opt-in to the retail sales of marijuana (as SB1406 currently proposes).
Action Requested
VML urges our members to make their position known to your local legislators because SB1406 is moving extremely fast through the Virginia Senate.
It is important that legislators hear directly from local officials that localities should have the ability to choose to have retail sales of marijuana in their community.
By preserving local opt-in for retail sales, communities will be able to directly affirm community preferences for (or opposition to) marijuana retail sales.
We believe that legislators need to hear from local officials about preserving this important opportunity for community input.
Resources / Contact Info:
VML Contact: Mitchell Smiley, msmiley@vml.org
Elections: Oppose mandatory shift from May to November elections for Virginia localities
Monday morning, the Senate Committee on Local Government voted 12-3 to report SB1157 (Spruill), which will mandate that all local elections be held in November instead of May. The bill is currently on the Senate floor.
Concerns
The determination of whether elections should be held in May or November is currently open for local option. More than half of Virginia localities have chosen to hold their elections in May because it better suits the needs of their communities to separate local elections from those for state and federal offices.
May elections offer more opportunities for new candidates to run for local office by keeping the cost of running a campaign lower. They keep the focus of local elections on local, nonpartisan issues and give voters more of an opportunity to learn about the differences between candidates via local news and discussion forums. For many cities and towns, May elections also contribute to a locality's broader sense of community.
Action Requested
Contact senators and tell them that forcing localities to combine local, state, and federal elections:
Inserts partisanship into the discussion of nonpartisan local issues;
Draws attention away from local issues in favor of state and federal campaign positions;
Makes it harder for voters to stay informed; and
Increases the barriers to both running for office and winning a campaign for new candidates.
Resources / Contact Info
VML Contact: Jessica Ackerman, jackerman@vml.org
Building Standards: Oppose HB2001
Bill is likely to be heard in full committee on Jan. 15 at 1:00pm
HB2001 (Helmer) would require localities to design certain buildings and renovations with Virginia Energy Conservation and Environmental Standards to include charging stations and tracking of energy efficiency and carbon emissions.
The legislation would apply to new buildings in excess of 5,000 square feet or any building renovation that exceeds 50% of the value of the building.
There is an opt-out provision following a public hearing, a resolution and cost comparison of energy costs over 20 years versus construction without these requirements.
Concerns
Localities should be able to determine the standards for buildings in their jurisdictions.
This is a state mandate with a local cost and some localities may not have the expertise to conduct the cost comparison.
Building Code rules and regulations should go through the building code amendment process.
Action Requested
HB2001 is likely to be heard in the full General Laws Committee on Thursday, Jan. 21 at 1:00pm. VML and the Virginia Association of Counties (VACo) urge local government officials and staff to contact the members of your local delegation and members of the General Laws Committee (listed below) before 1:00pm on Jan. 21 to oppose the bill.
View/Download the one-sheet here >
Members of the General Laws Committee
Use the links below to view the contact information for each member of the committee:
VML Contact: Michelle Gowdy, mgowdy@vml.org
Health & Human Services
Senate Judiciary Committee reports body camera fund bill
On January 18, the Senate Judiciary Committee reported and referred to Senate Finance & Appropriations Committee  SB1119 (Reeves) which would create a special non-reverting fund to be known as the Body-Worn Camera System Fund to assist state or local law-enforcement agencies with the costs of purchasing, operating, and maintaining body-worn camera systems. This bill would codify budget language approved in the 2020 Special Session, which appropriated $6.4 million in one-time funds to the Department of Criminal Justice Services (DCJS) for one-time grants. That grant cycle is now open with applications due by the end of January; it is open to local and state agencies with primary law enforcement duties as well as colleges and universities with law enforcement operations. The funds can be used for purchasing, operating, and maintaining body-worn camera systems, including video storage.
VML supports assistance to localities for this purpose.
VML Contact: Janet Areson, jareson@vml.org
Amended jail mental health assessment bill reported from Behavioral Health subcommittee
The Behavioral Health subcommittee of House Health, Welfare, and Institutions Committee (HWI) approved a substitute to HB1874 (Coyner) on January 19. As amended, this bill would codify potential regulatory language currently before the Virginia Board of Local and Regional Jails regarding the timeline for a jail to assess an inmate whose initial screening upon intake indicates an acute mental health condition or suicidal ideations. It would also require the Board to review its proposed language and address and report back to the HWI Committee and others on the barriers faced by jails and how those barriers to more rapid assessment could be addressed.
VML supports the amended bill.
The language in potential regulations currently before the Board would require that a jail consult with a mental health professional as soon as possible and no more than 72 hours after an inmate is screened and presents with an acute condition or suicidal ideations and keep them under surveillance until they are assessed. Others with a potential (not acute) mental health condition would be assessed within 14 days.
The Regional Jail Association, VML, and VACo had all reached out to the patron to explain the challenges faced by smaller and more rural jails in accessing physical and behavioral health services. A state workgroup created after the 2019 passage of legislation to require state regulations had come to agreement on the timelines in the language before the Board because of the limited resources available to jails in some areas of the Commonwealth.
The bill will likely go before the full HWI committee on January 21.
VML Contact: Janet Areson, jareson@vml.org
House CSA-special education bill re-referred
HB2117 (VanValkenburg), would allow limited use of Children's Services Act (CSA) funds for services for children returning to a public school setting from a private special education placement and would also create a workgroup to develop a plan to move special education private day school funding responsibility from CSA to the Department of Education (DOE). The bill was re-referred from House Health, Welfare & Institutions to House Education Committee on Jan. 19.
Local government partners, including VML, met earlier this week with the patron to discuss potential amendments to ensure it would allow services to be provided by public school staff and contractors and to consider components of legislation in the Senate to allow projects to move forward in Planning District 16 as proposed in SB1099 (Stuart), and pilot programs as proposed in SB1133 (Sutterlein).
VML supports additional flexibility in use of CSA funds for certain services in public schools (limited in scope and purpose) and is monitoring the issue of moving the funding from CSA to DOE.
VML Contact: Janet Areson, jareson@vml.org
Auxiliary grant bill would add local costs
SB1185 (Dunnavant) would increase to 200 percent the amount paid to assisted living facilities with 30 percent or more of their residents who receive Auxiliary Grant payments. According to the state, about 150 facilities would qualify for the enhanced payments. Local governments pay a 20 percent match for these grant payments.
VML has expressed its opposition to this bill as proposed and suggested that the state assume the enhanced match or reduce the local match rate in such cases to 10 percent. The bill is likely to be up in Senate Rehabilitation and Social Services on Friday, Jan. 22.  Committee information is here.
A study resolution has been introduced that would study the auxiliary grant program and payments (SJR293 – Spruill). VML would support such a study; the last study of this issue was conducted in 2000.
VML Contact: Janet Areson (jareson@vml.org)