eNews – Special Edition – February 8, 2021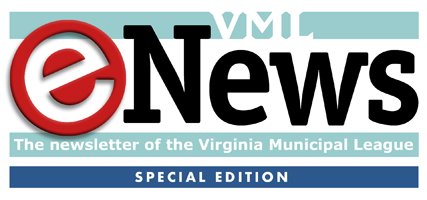 Monday, February 08, 2021 - 04:30pm
General Assembly takes a pause
Get ready for Budget Wednesday!
Budget fans were let down over the weekend when neither the House nor the Senate presented their budget amendments on Budget Sunday. According to news reports, both committees will meet Wednesday, Feb. 10 instead to make their presentations when the first Special Session of 2021 (there are almost certain to be more) is set to begin.
The two chambers will debate and vote this Friday on their respective budget packages.
The "short" session gets an extension
You may recall that at the beginning of the 2021 Session, the General Assembly was unable to come to agreement on the usual extension of the odd-year session from 30 to 45 days. Late last week Governor Ralph Northam announced the Special Session that will begin on Feb. 10. The intention appears to have it run approximately 16 days, which would extend the length of the General Assembly session to its usual odd-year duration.
Bills on the move…
Without the Governor's Special Session, the 2021 General Assembly session would end Feb. 11. However, with the Special Session, bills that passed their house of origin and are before a committee in the other house are referred from the regular to the Special Session. Last Friday, the Senate carried over the House bills before their committees.  Yesterday and this morning, the House committees acted to carry over the Senate bills assigned to them to the Special Session.
At present, it is not clear what will be done with the bills that are currently on the floor of each chamber.
Regarding tax conformity and revenue estimates
Two issues remain unresolved for budgeteers – tax conformity, and the revenue estimates.  With a longer timeline in which to handle budget issues, the two chambers should receive revised revenue estimates and some extra time to figure out the tax conformity issues and addressing their impact on the state budget.
It's a great time to contact legislators
With legislators taking a short break, now is the perfect time to chime in on bills and issues that concern your locality. To make it easier, VML offers several "Email All" options as well as directories of contact information for senators and delegates. These and other resources are available on VML's 2021 General Assembly  page.
Helpful Tip: Your emails to legislators are more likely to have an impact if you include the words "support" or "oppose" along with the bill number in the subject line of your email.
More good advice is available in VML's "Working with Your Legislators – A Year Round Job" available here >.