eNews September 25, 2020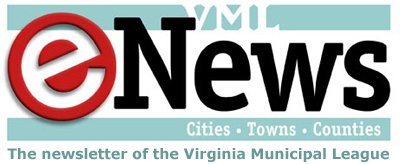 Friday, September 25, 2020 - 05:48pm
In this issue:
SB5036 (McPike) would remove the limit on the number of special events that may be held by a local special events licensee during the effective dates of any rule, regulation, or order that is issued by the Governor or State Health Commissioner to meet a public health emergency and that effectively reduces allowable restaurant seating capacity. Under current law, local special events licensees are limited to holding 16 special events per year.
Please call to support this bill!
Localities need the flexibility offered in SB5036 (with its emergency clause) to help their restaurants get through the fall/winter and remain open.
Please to reach out to your House Members immediately and communicate why this legislation is vital to restaurants during COVID limitations on indoor seating. Restaurants need the flexibility to use their local special events licenses to make plans and adapt to serve their communities. When communicating with your Delegation, please make sure that you connect this need to COVID-19.
It is expected that the bill will be heard in the House on 3rd reading Tuesday, October 9.
VML Contact: Michelle Gowdy, mgowdy@vml.org
Budget amendments
Update on utility disconnections amendments
The House and Senate both included language in their budgets (Items 4-14 #2h and Item 4-14#2s, respectively) that includes locality-owned and SCC regulated utilities in a utility disconnection moratorium as well as repayment plan requirements similar to those proposed by the Governor in the introduced budget. Both versions also include a new process for exempting utilities from the moratorium on disconnections
This process available to publicly owned utilities specifically requires that they establish that they have account balances greater than 1 percent of annual operating revenues. The utility must provide notice of these findings to the local governing body as well as provide public notice of the findings. Furthermore, the utility must permit the governing body public inspection of the findings and working papers associated with the findings in the notice, provide for a public comment period, and an affirmative vote acknowledging the facts presented. Once this process is complete a utility, is exempted from the disconnection moratorium – but not the repayment plan components – of the amendment.
Unfortunately, the language in these budget amendments is much broader than Sen. McClellan's SB5118 which was negotiated with a broad group of stakeholders and is supported by VML.  This legislation outlines how repayments plans are to be structured for SCC regulated utility customers who accrue balances during a public health emergency and largely excluded municipally owned utilities.  More information on this issue will be available next week – look for a special edition on the budget and this issue.
House budget allocates $120 million in CARES Act funds for utility arrears
The House version provides repayment assistance funds to customers of locally owned utilities as well as SCC regulated utilities to ensure that this proposal assists customers of all utilities in the Commonwealth. In its current form, the Senate version does not.
The House Appropriations Committee included $120 million to assist utility customers who have accrued balances during a utility disconnection moratorium. These funds derive from federal CARES Act funds that have not yet been obligated. VML has advocated that this is the best and most direct method to assist utility customers who have accrued balances on their utility accounts.
As introduced, the Governor's budget proposed a utility disconnection moratorium but provided no funding to assist customers with balances accrued during the disconnection moratorium.
VML Contact: Mitchell Smiley, msmiley@vml.org
Statewide Tipping Fees proposal removed from House and Senate budgets
The House and Senate budget both advanced out of committee this morning stripped the proposal that the Secretary of Natural Resources and Secretary of Agriculture and Forestry had asked for to convene a study to consider implementing a statewide tipping fee on solid waste. This tipping fee proposal was included in the introduced budget and many members had concerns about the impact it would have on localities.
VML members should be aware that this language could return either later in the Special Session as a floor amendment or in the 2021 regular General Assembly session.
VML Contact: Mitchell Smiley, msmiley@vml.org
Transportation funding amendments proposed
In its present form, the House budget provides new requirements for the Governor's proposed transportation amendments. These amendments are intended to provide greater flexibility for the Commonwealth Transportation Board (CTB) to manage cash in response to revenue fluctuations. The House budget:
Requires the Secretary of Transportation to report any anticipated changes in project funding to the General Assembly.
Prevents the CTB from proposing and effectuating transfers at the same meeting by requiring a one-month delay between a proposed funding change and action by the CTB.
Overall, the House budget provides greater transparency on transportation funding and opportunities for localities who could be impacted by these cash management strategies to consider how any proposed change will impact transportation projects or programs in their region.
VML Contact: Mitchell Smiley, msmiley@vml.org
Special Session
Bills of interest to localities
Workers' compensation presumption for COVID-19
HB5028 (Jones) is a workers' compensation presumption that passed the House. This proposal provided a rebuttable presumption for law enforcement officers, firefighters, first responders, school board employees, and health care providers.
Status: This bill died in the Senate this week as expected.
Land use
SB5106 (Lewis) extends various land use approvals to July 1, 2022.  An enactment clause was added to the bill that says, "Notwithstanding any provision of law, nothing in this act shall extend any provision under 15.2-2209.1 of the Code of Virginia."
Status: This bill is making its way through the house and passed out of committee earlier this week.
VML Contact: Michelle Gowdy, mgowdy@vml.org
Health & Human Services
Appropriations committee acts on criminal justice bills
On Sept. 25, House Appropriations took up bills reported and referred to it by House Courts of Justice earlier in the week. The bills acted on by the Committee included:
SB5007 (Morrissey). The Committee added a re-enactment clause and reported the bill, the goal of which is to provide that in a criminal case a court will ascertain the extent of the punishment unless the accused has requested that the jury ascertain punishment or if the accused was found guilty of capital murder. It also provides that the court will fix punishment if the jury cannot agree on a punishment. The re-enactment clause means that the 2021 General Assembly would revisit the legislation before it could move forward. The reason for the re-enactment is the unknown fiscal impact on various parts of the justice system – from court facilities to judges to court clerks to commonwealth's attorney offices and others; a workgroup is already examining the issues addressed by the bill and will have more information about the impact in time for the 2021 Session.
Status: The bill will go to conference because of the changes made to it in the House.
SB5030 (Locke). The Committee reported a substitute to SB5030, which is the Senate's comprehensive police reform bill. The Courts Committee had previously conformed many sections of this bill to the various House measures addressing single reform topics such as use of warrants, decertification, training requirements, data reporting and ability to obtain military surplus equipment. The substitute in Appropriations made further changes including taking out the requirement of certification of police departments by 2024, and removing the penalty regarding HB 599 funds if a police department did not report required data regarding traffic and pedestrian stops and complaints regarding use of force to the State Police.
Status: The bill will go to conference because of the changes made to it in the House.
SB5038 (McPike). The Committee reported the substitute to SB5038, the Marcus alert/community mental health team bill. Earlier this week the House Courts Committee conformed the Senate measure to the House measure, HB5043 (Bourne), which takes a different approach and set of time lines for implementation.
Status: The bill will go to conference.
VML Contact: Janet Areson, jareson@vml.org
Playing it safe for Halloween during a pandemic
Halloween is approaching and communities have asked for pandemic-safety guidance.
The Virginia Department of Health has posted guidance that lists low, medium, and high-risk types of activities along with links to Virginia's policies and guidance about gatherings, indoor events, and hygiene.
View / Download the guidelines here >.
VML Contact: Janet Areson, jareson@vml.org
Virginia Hospital & Healthcare Association issues joint statement urging influenza vaccinations
As Virginia prepares for the coming flu season, hospitals and health care providers and organizations representing state and local government, businesses, educators, and many other stakeholders and communities of interest in the Commonwealth have joined together to issue the below statement to promote the importance of getting a flu shot – now, more than ever, during the COVID-19 global pandemic.
To support this effort, Lyft, the ride-sharing company, is offering ride credits for people traveling to get a flu shot. Virginians can use the code VAFIGHTFLU for rides to and from vaccination sites. Ride credits will be available until Dec. 31, 2020 and additional terms may apply.
The statement:
"Millions of Americans get the flu each year. It is estimated that at least 39 million people became ill with the flu during the 2019-2020 flu season (early October through early April), leading to a minimum of 18 million medical visits, 410,000 hospitalizations, and at least 24,000 deaths. In addition to the human cost, the economic impact of the flu related to lost work time, productivity, and medical resource investment amounts to billions of dollars annually."
"This year, it is more important than ever to get vaccinated considering the continued presence of the COVID-19 viral global pandemic that has already claimed more than 198,000 American lives. While data from the Centers for Disease Control and Prevention (CDC) indicates that the share of Americans getting flu vaccines has risen in recent years, many people still do not get vaccinated. During the 2018-19 flu season, CDC data shows just 45.3 percent of U.S. adults (ages 18 and older) and 62.6 percent of children (ages 6 months to 17 years) received the vaccine. The Commonwealth outperformed the national average for adults (50.6 percent) and children (69.6 percent) during the 2018-2019 flu season."
"Everyone in Virginia should receive an annual flu vaccine. This includes people in heavily populated cities and counties and people who live in rural towns and hamlets. It includes healthy and vulnerable Virginians, younger and older people, and those in communities of color. Getting a flu shot is especially important for people in communities with health outcome disparities that have also been hard hit by COVID-19 – data indicates that Black, Latinx, and Asian adults have lower average flu vaccination rates than white adults."
"As in-person and virtual school years resume and flu season approaches, now is the time to get a flu vaccine. Doing so is an important precaution that provides a measure of relief to those who are vaccinated – it is one less thing to worry about during the time of COVID-19. In addition to flu shots, it is also vital for parents to get their children caught up on any vaccinations they may have missed during the temporary stay-at-home order earlier this year, and for all Virginians to begin to ready themselves to get a COVID-19 vaccine when that becomes publicly available."
"Just as social distancing, wearing masks in public, and frequent hand washing continue to be necessary behaviors to practice for the good of public health, getting a flu shot is important to reduce strain on the economy and the health care delivery system during the continued fight against COVID-19."
"The flu shot is low or no cost for many Virginians with commercial insurance. All Virginia Medicaid members have access to no-cost flu shots this year during the health emergency. Free clinics also offer no-cost flu shots to uninsured patients based on availability. So please, get a flu shot, and encourage your friends, family, and neighbors to do the same.
Download the press release with the full statement here >.
VHHA Contact: Julian Walker, Vice President of Communications, jtwalker@vhha.com
VML Announcements
Proposed draft VML policy statements and legislative program available
VML's six policy committees have made proposed changes to the policy statements for 2021. These drafts of proposed statements are posted on the VML website under each policy committee.
On October 7, during VML's Annual Conference, Zoom meeting rooms for each policy committee will be open from 3:15 – 3:30 PM. Members are invited to "stop by" to ask committee chairs questions about the changes during this time.   We would ask that you review the policy statement changes ahead of time as each Chair has recorded a video outlining the changes.
Legislative program
The proposed legislative program has also been posted to the VML website on the Legislative Committee page. The Legislative Committee will hold a final meeting on October 2 to make any edits and approve proposed priorities for the program.
On October 7, during VML's Annual Conference, A Zoom meeting room for the Legislative Committee will be open from 3:30 – 4:00 PM. During this time, the committee chair and/or vice-chair will outline the final changes and allow time for questions.
To help things run as smoothly as possible, you may also submit questions at any time to the VML Contacts listed below.
VML Contacts: Janet Areson, jareson@vml.org; Michelle Gowdy, mgowdy@vml.org
VML Annual Conference updates
As the VML staff gears up for our first ever virtual annual conference, we want to make you aware of the following developments:
Exhibit Hall opens October 5: Although the conference begins on October 7, the exhibit hall will open a couple days early so you can contact exhibitors and register for some pretty awesome raffles.
Updated Conference-at-a-Glance schedule: Everything is set for a great day and a half of learning, business, and a bit of fun.
Conference boxes have started going out: If you have not registered yet, don't delay! There's some good stuff in those boxes.
Learn more, view the updated schedule and register here >.
VML Contact: Sandra Harrington, sharrington@vml.org