eNews September 23, 2022

Friday, September 23, 2022 - 04:39pm
---
This edition of eNews is sponsored by: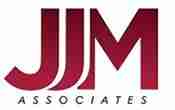 JJM Associates is a lighting manufacturer representative agency. For our Municipal and DOT customers, we can assist with product selection and design of your roadway and/or downtown lighting, as well as sports lighting and signal poles. We offer a variety of decorative and standard options for light fixtures and poles. Learn more >
---
In this issue:
VML News
It's almost conference time! Full agendas for 2022 Mayors Institute and Annual Conference now available
VML staff are looking so forward to seeing everyone at the Downtown Richmond Marriott next week! It all kicks off with the Mayors Institute beginning on Saturday, Oct. 1 with the Annual Conference starting Sunday, Oct. 2.
The agenda for the Mayors Institute is available here >.
The agenda for the Annual Conference is available here >.
Highlighted events are covered in the September 19 Special Edition of eNews here >.
During the conference, all the information about sessions, speakers and schedule updates will be available using the VML app. If you haven't downloaded the app to your mobile device yet, please do so before arriving at the conference. More information about the VML app is available here >.
See you soon!
VML Contact: Rob Bullington, rbullington@vml.org
Proposed VML 2023 policy statements and legislative program
VML members will vote on the proposed 2023 VML policy statements and legislative program during the Annual Business Meeting at the VML annual conference. The Annual Business Meeting will be held Monday, Oct. 3, at 4:00 PM.
Each policy committee met in late July and revised its statement during that meeting.
The policy statements with proposed revisions are available on the VML website here >.
Similarly, the proposed VML 2023 legislative program was developed during the legislative committee's two meetings over the summer. The committee will hold one more meeting at the beginning of the VML conference to make any final adjustments and confirm the priority items. The proposed program will then be taken up at the Annual Business Meeting.
The proposed legislative program as approved by the committee at its Sept. 8 meeting is available on the VML website here >.
VML Contact: Janet Areson, jareson@vml.org
Health & Human Services
Public comment open until Oct. 14 for local juvenile detention recommendations
Local governments have until 5:00 PM on Friday, Oct. 14, to submit comments on recommendations about possible defunding, consolidation, or repurposing of local and regional juvenile detention facilities. The recommendations come from the Virginia Commission on Youth (VCOY), a legislative commission.
Virginia Senator Dave Marsden, a member of the Commission, requested the study of this issue, citing the continued reduction in the population of these facilities over the last several years, and the high costs to provide required educational staffing and services as well as overall operating costs.  According to the commission analyst, the decreasing number of youths served in such facilities is a national issue, not just for Virginia.
Staff recommendations for consideration by the Commission include:
Introducing a budget amendment (or request) to direct the Virginia Department of Juvenile Justice to identify specific centers for possible defunding and consolidation to align facility capacity with regional needs. This could mean defunding one center per region (there are six regions suggested based on detention home distribution) through "encouraging" consolidation with neighboring facilities.
Provide additional funding for added transportation time and expenses as a result of consolidation
Direct the Secretary of Public Safety and Homeland Security through a budget amendment to develop a process to assist families affected by consolidation (and longer travel times/expenses).
Direct the Virginia Department of Education to determine the extent to which each local/regional center implements or could further implement cost-effective staffing methods.
Introduce legislation to adjust student/teacher ratios in centers and otherwise adjust ratios so they are not based on capacity of the facility, but the actual population.
Require annual reporting on performance and recidivism rates of community placement program participants.
Do further work between the state and local facilities on possible repurposing of parts of those facilities to meet other youth needs, such as housing a residential assessment center, providing mental health services/crisis services, shelter care, and assessment center for human trafficking victims, among other possible uses.
Look at ways to provide more flexibility for local governments/regions to repurpose parts/entire facilities, such as streamlining regulations and licensure.
The report draft can be found on the VCOY website here >.
VML Contact: Janet Areson, jareson@vml.org
Transportation
Commonwealth Transportation Board approves new funding for local road safety improvements and transit capital recommendations
The Commonwealth Transportation Board (CTB) received an updated report on highway safety at its September meeting in Staunton this week with data showing a sharp increase in road fatalities across the Commonwealth with 968 fatalities occurring on Virginia roads in 2021. This represents a 14.3% increase over the prior year. In response to this alarming rise in roadway fatalities the CTB approved directing $110 million over the Six Year Improvement Program to make systemic and spot safety improvements on state and locally maintained roads and intersections. Funding for locally maintained improvement projects is expected to be come before the CTB at its January 2023 meeting.
A closer look at the numbers
2021 ranks as the 4th deadliest year on Virginia's roads in the past 32 years.
| | |
| --- | --- |
| Year | Fatalities on Virginia Roads |
| 1990 | 1,071 |
| 2007 | 1,026 |
| 1997 | 981 |
| 2021 | 968 |
Even more alarming, there is no sign that fatalities on Virginia's roads are decreasing. According to data released this month by the National Highway Transportation Safety Administration there were an estimated 226 deaths on Virginia's roads during the first quarter of 2022 (January – March). This marks a 32% increase over the same period in 2021. If road fatality trends continue, 2022 will the worst year for road fatalities since the 1980s.
The growth in fatalities comes even as serious injuries from crashes in Virginia have remained mostly flat as reflected in the chart below from Tuesday's presentation to the CTB.
A new approach to funding road safety
Considering the evidence that road fatalities are increasing, the CTB decided to more narrowly direct resources to improve safety on Virginia's road systems. They did this by adopting a new approach to funding road safety improvements that modifies the types of projects that can receive funding through the Highway Safety Improvement Strategy in the Six-Year Improvement Program.
This new approach to road safety investments comes after the CTB rejected a broader approach to meeting road safety targets and reduce roadway fatalities and accidents at the June meeting. The approach approved this week more aggressively funds safety improvements in the current Six Year Improvement Program. This is done through a newly approved Infrastructure Improvement Plan and a newly approved Behavioral Strategy Investment Plan. The Behavioral Strategy Plan funds additional and new statewide outreach and educational programs while the Infrastructure Investment Plan will direct funds to roadway system safety and hybrid safety countermeasures across VDOT and locally-maintained facilities.
What localities need to know
Localities should be aware that the CTB endorsed more funds to support improvements on locally-maintained roads in the Six-Year Improvement Program beginning in Fiscal Year 2023. As much as $110 million in the next six years will be directed to safety improvements including locally maintained spot improvements that are consistent with the newly adopted criteria. This will be achieved through the newly approved Infrastructure Investment Plan which prioritizes funding for research and data driven safety improvements. This includes but is not limited to projects such as: road diets, pedestrian crossing improvements, traffic control devices, pavement markings, centerline rumble strips on primary roads, and other evidence-based projects that will improve safety on Virginia's roads. Spot improvements will be eligible for funding after existing systemic and hybrid projects have been fully funded. Spot improvement projects should be implemented or advertised for construction within one year of the budgeted year of allocation. More details should be available from VDOT in the coming weeks.
The goal of this new funding approach is to target behavior identified as contributing to fatalities on roads as well as improve safety measures on the roads regardless of who owns or maintains those roads. This will provide localities with a new opportunity to address safety concerns not only this year but in the coming years as the CTB continues to seek to make roads safer across Virginia.
More information about the CTB's actions on road safety improvements can be found here >.
TSDAC recommendations to be considered
The Transit Service Delivery Advisory Committee (TSDAC) recommendations were forwarded unanimously for consideration by the CTB. The Commonwealth Transportation Board will consider these recommendations at their October meeting. TSDAC is comprised of local officials and transit representatives from across the Commonwealth including a representative from VML, Cindy Mester Deputy City Manager of the City of Falls Church and Co-Chair of VML's Infrastructure Policy Committee.
TSDAC recommended a new approach to transit capital prioritization that, among other proposals, will encourage transit agencies to seek discretionary federal funding and allow for a more streamlined approach to scoring projects and achieve statewide priorities. TSDAC also recommended modifying the current approach to transit planning to better coordinate planning efforts among transit agencies while reducing the frequency of major updates to transit strategic plans from once every 5 years to once every 10 years.
These recommendations were presented to the CTB this week and will be considered for approval at the October meeting. Full details of the proposed changes to transit capital and planning policy can be found in the presentation to the CTB here >.
VML Contact: Mitchell Smiley, msmiley@vml.org
Opportunities
Route Fifty's "Future Cities Summit" to take place September 27-29
During the virtual Future Cities Summit, hundreds of leaders from across state and local government will come together to explore how cities across the nation are bringing the future to today. The summit will cover everything from federal aid management, affordable housing, climate change, public safety, cybersecurity, the changing tax and revenue landscape, and more! Featured speakers include (but are not limited to):
Lucinda Babers, Deputy Mayor for Operations, Washington D.C.
John Bauters, Mayor, City of Emeryville, CA
José Cisneros, Treasurer, City and County of San Francisco
Eugenia Di Girolamo, Chief Urban Designer, City and County of Denver
Kate Gallego, Mayor, City of Phoenix
Krystle Lindberg, Deputy Finance Director, City of Providence
Ron Nirenberg, Mayor, City of San Antonio
Ken Welch, Mayor, City of St. Petersburg, Florida
The Future Cities Summit is completely free to attend.
Date: September 27 – 29, 2022
Time: 11 AM – 2:45 PM ET each day
Hashtag: #FutureCities2022
Programming: A series of digital conversations, focusing on liveability, infrastructure, tech intelligence, building a future city and more! Explore the current agenda here.
Speakers: Dive into the growing speaker lineup here.
Contact: Kayla McCloud, kmccloud@govexec.com
Fall 2022 Resiliency Academy starts September 29
Resilient Virginia is launching their Fall 2022 Resiliency Academy this month with three expert speakers who will discuss the importance of investing in resilience. Topics include a brief conceptual overview of blended finance and examples of blended finance in the climate change resilience context in the U.S.; a Southeast states' perspective on the rationale for investing in resilience; information on current resilience funding opportunities; and Moody's inclusion of climate mitigation considerations as part of their local government rating criteria.
Date and Location: September 29, 2022, 1-2:30 PM EST
Format: Virtual
Cost: Resilient Virginia Members – $15 | Non-Members – $45
Register for all four sessions of the Fall 2022 Resiliency Academy for a discount.
Contact: For information on confirmed guest speakers and registration plus information on the rest of the Fall Academy series, visit the Resiliency Academy website