eNews Sept 30 2016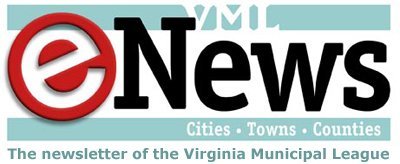 Friday, September 30, 2016 - 02:15pm
Board of Education considers SOQ changes
The Virginia Board of Education is considering a series of changes to the Standards of Quality that, if funded by the General Assembly, would require about an additional $680 million per biennium for education, and require additional local support as well.
The board is considering proposals that would:
Require one full-time assistant principal for each 400 students. Currently the state funds only 924 of the 2,554 assistant principals actually employed by school divisions, because the current state standards require far fewer assistant principals. The local government provides all the funding, therefore, for about 2/3 of the assistant principals.  VML has supported this requirement.
Require a full-time principal for every elementary school. Currently the state provides funding for 1,756, but divisions report that 1,927 are actually employed.
Set a student-to-staff ratio for guidance counselors of one counselor to every 250 students. Currently, the state funds at a ratio of one counselor to 425 students; the prevailing practice is the employment of one counselor per 349 students.
Require a minimum level of staffing for social worker, psychologist and school nurse positions to ensure that all students may access these services. This would involve moving these positions from the support service positions category to a prescribed ratio in the Standards of Quality. Like the previous proposal, this would be expensive not only for the state but for local governments.
Remove the artificial cap on the number of support positions funded by the state, and instead base the number of funded positions on prevailing practice.  Back in 2009, as a budget cutting mechanism, the General Assembly amended the method of funding support positions by limiting the number of positions at 1 support position per 4.03 instructional positions. Support positions include positions such as central office personnel, social workers, psychologists, attendance staff, custodial workers and so forth. VML and education advocates have supported removing this cap, which was used strictly to cut state spending and was not backed by any empirical data on the number of support positions that should be employed.
Background information on the SOQ proposals is posted at https://bit.ly/2dB33el.
The Board is scheduled to take final action on its proposal at the Oct. 27 meeting. The first step for the Board will be to persuade Gov. Terry McAuliffe to include the proposals in his budget amendments; even if that happens, the proposals face an uphill battle in the General Assembly.
VML contact: Mary Jo Fields, mfields@vml.org
General Assembly discovers local fiscal stress (again)
Petersburg's financial woes put state legislators on edge
The House Appropriations Committee and the Senate Finance Committee heard presentations last week on the City of Petersburg's financial plight.
Virginia's Secretary of Finance Ric Brown spoke separately to each of the committees, describing the state's technical assistance role.  He explained the formation of the state team established at the city's request, the key findings and observations from the state team's 45-day review, his recommendations, and the city's response.
Secretary Brown made clear that the state has no authority to make or implement Petersburg's management, operational or payment decisions.  His team's mission was to help determine and catalog all of Petersburg's liabilities and obligations, ascertain the historical causes for the liabilities and obligations, and identify any structural problems with Petersburg's budget as well as solutions for the city to achieve a structurally balanced budget.
The state team discovered nearly $16.0 million in cumulative overspending from FY12 –  FY16.  There was also a pattern of significant mid-year budget amendments along with inconsistent budget reporting.  As for the current fiscal year, the estimated budget gap is $12.0 million based on the city's general ledger financial information.
The state team also learned that Petersburg has operated "with little or no cash reserves for several years, using annual tax anticipation notes to help with insufficient liquidity."  Brown concluded that "securing short-term financing will be difficult, if not impossible, in the absence of action to structurally balance the budget for 2017 and beyond."
The Secretary reported that the Acting City Manager has centralized spending approvals and instituted processes to closely monitor daily cash and develop monthly cash flow analyses.  City Council has also acted to lower the FY17 budget by almost $12.4 million in total budget reductions.  The new budget also includes tax and fee increases.
The Senators' questions to Secretary Brown revealed deep concerns.  Senator Howell asked if Petersburg's situation is unique or the first of other falling local "dominos."  Senator Ruff asked about the fiscal impact Petersburg's problems have on regional service authorities.  The Secretary replied that if Petersburg fails the financial impact on regional authorities could be huge.  When questioned by Senator Wagner if there could be any more "surprises" from Petersburg, Brown said that it was possible.  The Secretary concluded that under the best-case scenario it would take the city three to five years to develop a structurally sound budget.
In the meantime, each payment date Petersburg faces for any debt issued on the city's behalf by the state or a state authority will carry a certain amount of anxiety.  Failure to pay would trigger the state's intercept machinery, grabbing state dollars appropriated for Petersburg schools, police department or other state-supported services in order to make payment.  The state has never invoked the intercept program.
Following Mr. Brown was Martha Mavredes who is the Auditor of Public Accounts.  Under state law, the Auditor of Public Accounts is responsible for the audit of local government records.  Her presentation to the Senate Finance Committee focused on the processes used in other states to monitor the fiscal health of local governments.  She described seven different monitoring processes with increasing degrees of state involvement, oversight and management:
Locality prepared ratios that review liquidity, solvency, capital, service obligations, dependency on other levels of government for resources, financial performance, self-sufficiency, and other variables;
State maintained benchmarking tools comparing localities with one another;
State Fiscal Stress Monitoring System
Financial Assessment Model
State Oversight Commission responsible for reviewing and approving local debt;
Independent Fiscal Administrator appointed by state officials; and
Emergency Manager appointed by the governor.
In the question and answer period that followed her presentation, the Auditor pointed out that not all private CPA firms are qualified for government auditing nor are all those that are qualified equal in quality.  Mavredes said her agency will post on its website (www.apa.virginia.gov) information on private CPA firms.
Senator Norment asked if the CPA's letter on the city's "material weaknesses" had been shared with city council as is required under the Code of Virginia.  Mavredes answered that the minutes for city council were unclear if council members had been briefed.  If council had been informed, local leaders would have had significantly more time to react to the crisis.
The last presentation was made by the Commission on Local Government.  David Conmy, the Commission's staff director, spoke about the Commission's work in measuring city and county fiscal stress.  Three variables are indexed to a statewide average – revenue capacity (the amount of tax revenue a locality could collect per person from its base if it used statewide average tax rates); revenue effort (actual collections for a locality divided by the locality's revenue capacity for real estate taxes, public service corporation real estate taxes, personal property taxes, local option sales taxes, and other local source revenue); and a locality's median household income.
Using this fiscal stress formula, Petersburg has historically ranked as the 3rd or 5th most fiscally stressed locality in Virginia.  That's not too surprising.  But, these other statistics included in the Commission's last fiscal stress report are startling:
86.8 percent of cities and 40.0 percent of counties are experiencing above average or high fiscal stress;
The first 19 highest stressed localities are all cities;
Since 2005 almost 50.0 percent of all localities' average annual growth is below the statewide average;
Less than half of Virginia's cities show an average annual positive increase in revenue effort since 2005; and
63.2 percent of all cities and 48.4 percent of all counties show an annual growth rate in median household income below the state average.
The map below illustrates the areas of the state where fiscal stress is most prominent.  Most cities are either above average or have a high fiscal stress classification.
In closing the Senate Finance Committee meeting, co-chairman Senator Hanger noted that the precarious fiscal position of Virginia's cities has been well known to the General Assembly.  He was speaking of the work done in the late 1990s by the legislatively-established Commission on the Condition and Future of Virginia's Cities.
However, the facts were known even earlier.  The Joint Legislative Audit and Review Commission (JLARC) issued reports in 1984 and 1985 on local financial resources.  JLARC found in 1984 that cities and rural counties are particularly stressed with many local governments not having the sufficient financial resources to fund the public service they must provide. 
It seems the distance of time has not changed or dimmed JLARC's findings from over 30 years ago.  The budget and revenue challenges facing Virginia's cities today are based on economics and demographics beyond their control and on declining or stagnant local revenue streams authorized by the General Assembly, as well as by financial management practices.  Whether or not the state can see the big picture without being overly influenced by today's events and the upcoming session's budget problems remains to be seen.
Youth commission seeking public comment on TANF; use of room segregation in juvenile facilities
Comments are invited on two study topics of the Virginia Commission on Youth: how Virginia uses funding from the Temporary Assistance for Needy Families (TANF) program, and the use of room segregation in Virginia's juvenile detention facilities and correctional centers.
On the topic of TANF, a workgroup of the Commission has been looking at:
the level of benefit received by region of the state (benefit levels depend on locality groupings which have not changed for several years);
access – or lack thereof – by beneficiaries to housing assistance;
access to quality child care and retaining a subsidy if a recipient moves from one locality to another;
the extent of supportive and transitional services and how long those services are made available; and
the funding of the TANF program and ensuring sufficient funding for the primary purposes of the program.
Each one of these issues includes a set of proposed recommendations for consideration.
Room segregation in juvenile detention centers and correctional centers is used to address resident and staff safety, security, discipline, and acute mental health conditions.  Virginia has regulations on room confinement, isolation, and administrative segregation/confinement that provide rules for its use.
The Commission's proposed recommendations for consideration suggest further work in consultation with juvenile justice and mental health experts, or a section one bill on the issue, to continuation of monitoring of the Virginia Department of Juvenile Justice's comprehensive review of residential requirements.
The deadline for receiving comments is close of business, Oct. 14. Comments on these proposals may be sent to the Commission by email, aatkinson@vcoy.virginia.gov, or mailed to the Commission at General Assembly Building, Suite 250, Richmond, VA 23219, or faxed to the Commission's office at 804/371-0574.
VML contact:  Janet Areson, jareson@vml.org
FOIA records subcommittee considers definition changes
The FOIA records subcommittee met Thursday, Sept. 29, to take up several issues which include the definition of personnel record (VA Code Section §2.2-3705.1), a global language change, a review of VA Code Section §2.2-3701 and some amendments to VA Code Section §2.2-3704.
Good news first – after numerous personnel records work group meetings, the subcommittee took the work groups advice to not propose any change to the definition of personnel record as currently outlined in §2.2-3705.1.  There had been much debate over this issue and extensive conversation about the release of disciplinary information – which VML strongly opposes.
The global language change was a recommendation of FOIA Council staff and the subcommittee will recommend a reversion to the full Council when it meets on October 17, 2016.   During the 2016 General Assembly Session, language that appeared in multiple existing exemptions stated "nothing……………shall prohibit" disclosure of release of records.  These exemptions were amended to say "nothing…………shall authorize withholding."  Numerous state agencies opined that this created unintended consequences and based upon those comments in addition to the FOIA Council Staff's recommendation, the subcommittee now recommends the language go back to "nothing………. shall prohibit."
The next recommendation by the subcommittee relates to §2.2-3701.  In 2011 language was added to say "Records that are not prepared for or used in the transaction of public business are not public records."  The language was meant to be helpful, but was proven otherwise.  The recommendation is to remove that line from the code section.
The last proposed change includes several amendments to §2.2-3704 that were deemed minor.  Some rather large issues were discussed, but left for another day.  The subcommittee will recommend that in subsection (A), there will be language that will make it clear that "inspection and copying" doesn't require a person to drive across the state to make copies.  It will most likely say something like "provide copies to," but there is no draft language at this time.  In section (B)(1) and (B)(2), the language will be amended to allow for a citation of other provisions of law than just the specific code section as currently stated.   (An example would be if a court order requires non-disclosure.)  The last recommended change will be in (F) which will toll the time while the estimate of costs is being provided to the requestor.
This subcommittee has completed its work for the year and the proposals will be drafted into a bill for consideration by the full FOIA Council which meets on October 17, 2016.
VML contact: Michelle Gowdy, mgowdy@vml.org
FOIA officers annual training available on or about October 18
The FOIA Council website now has a guidance document and link to where the annual training will go.  If you look at the middle bottom of the page, there is a link to the guidance document.    The training will be available online on or about October 18th.
Please remember that the Code is specific in stating that you must either have training from your local attorney or the FOIA Council; other trainings do not suffice for compliance with the code.
VML contact: Michelle Gowdy, mgowdy@vml.org
Comments to be received by COIA Council
The COIA Council received written comments on the various draft conflict forms through September 18, 2016 and has now compiled them in preparation for their meeting on Monday.  Here is a link to the comments.  Comments on draft forms
On Monday, Oct. 3, the Council will take public comment with regard to the drafts as well as hold a separate public comment period for other items. Agenda for Monday
The forms that will be submitted in January will be for the year of 2016 despite the fact that there were mid-year filings.
VML contact: Michelle Gowdy, mgowdy@vml.org
Constitutional officers show little enthusiasm for alternatives to VARISK
Several of the constitutional officers participating in a Sept. 28 task force meeting on liability insurance voiced a number of concerns about local governments having the ability to decide to have liability insurance provided for the officers by agencies other than VARISK.
The Compensation Board provides for constitutional officers, regional jails and their employees to be covered for the primary liability, medical malpractice, and employee malfeasance coverages under the VARISK program administered by the Virginia Division of Risk Management. The state used to pay the premiums, but those costs were shifted to cities, counties and regional jails as part of the state budget shortfall during the recession.
A number of localities feel that if they have to pay for the program, they should be free to be shop for the best coverage and price, and not be forced to pay for VARISK.
The constitutional officers, however, seemed concerned that insurance providers other than VARISK may not provide as good of coverage as VARISK.
Regional jail authorities face a very difficult situation, in that some authorities have seen large premium increases.  Unlike constitutional officers, jail authorities can withdraw from VARISK, but the state still requires them to pay a premium. Obviously this is of little benefit to the jail authorities.
Representatives of VARISK, VML Insurance Programs and VACORP gave presentations on the services provided by the groups at the Sept. 28 meeting. One big issue, that complicates allowing constitutional officers to leave VARISK, is that the state program is funded on a pay-as-you go program.  VMLIP and VACORP, on the other hand, pre-fund their liabilities. Should governments leave VARISK, the state would not have collected the funds to pay for all the liabilities associated with the employees.
The task force was commissioned under language in the Appropriation Act adopted in the 2016 session. The task force holds a third meeting on Oct. 27. A final report is due to the House Appropriations and Senate Finance Committees by Dec. 1.
Emporia City Manager Brian Thrower and Chesapeake Risk Manager Dan Hurley represent VML on the task force.
VML contact: Mary Jo Fields, mfields@vml.org