eNews Oct 24 2016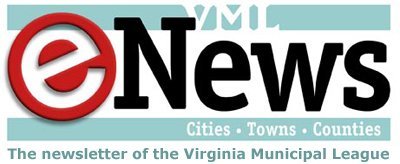 Monday, October 24, 2016 - 11:45am
By the numbers
Facts and figures from JLARC 2016 State Spending Update
Each year the Joint Legislative Audit and Review Commission receives an update on state spending. Here are some key facts and figures taken from the report released Oct. 11. (Full report)
Over the past decade, Virginia's operating budget increased by over $14 billion (41%) – an 11% increase in general funds and a 69% increase in non-general funds. Factors contributing to this growth include population growth of 8% from 2007 to 2015; a 16% increase in inflation over that time period, and a 27% increase in personal income.
Controlling for growth in population and inflation, the total budget grew by 13% over the 10-year period. Non-general funds increased by 35% and general funds decreased by 11% when controlling for these factors.
Expenditures to cover tax-supported debt service more than doubled from FY06 to FY15.
In FY16, non-general funds accounted for 62% of the total state budget. Non-general funds include college/university tuition and fees, dedicated highway/transportation revenues, lottery funds, and unemployment insurance, as just a few examples.
Virginia ranked tenth among the states in total federal spending per capita in federal fiscal year 2014.
VML contact: Mary Jo Fields, mfields@vml.org
Helping low-performing schools
Education summit panel explores solutions
Behavioral and mental health challenges keep many students from being a success, according to speakers at a small group discussion on low-performing schools at the Virginia Education Summit on Oct. 13 in Lynchburg.
Lynchburg Superintendent Scott S. Brabrand said, "We are overwhelmed with the problem and underwhelmed with resources…We can't even find social workers to hire."
Petersburg Superintendent Marcus Newcomb said that 100% of the students in his school system are eligible for free or reduced lunch. He said that there has been little expectation that the students could succeed and explained his "I Believe" to help parents learn to believe that their students can succeed. He also spoke in support of allowing retired teachers to return to work without affecting their retirement and in support of bonuses to teachers in hard-to-staff areas, saying "you don't get teachers who say 'I want to work in the toughest environment for the same or less pay.'"
Other speakers supported an enhanced multiplier for retirement benefits for teachers who worked in hardtop-staff schools, and in support of showing students what careers can lead them out of poverty. Delegate Daun Hester, the program director of a school in Norfolk that focuses on students who have difficulties in a traditional learning environment, noted that she took eight students on a field trip to Hampton, and only one of them had been through the Hampton Roads Bridge Tunnel before. Speakers also supported expanding educational assessments of very young children in order that they start receiving services at an earlier age and have a better chance of not being behind in kindergarten.
VML contact: Mary Jo Fields, mfields@vml.org
Incremental pay increases floated
Localities blamed for state trooper manpower shortage
Former Senator John Watkins floated the idea of an incremental pay increase plan at the Oct. 17 meeting of the work group of the commission studying retirement security and pension reform. He said that "we're in a hole with the compensation picture."  He also said that the state is maintaining aid to localities, that police and deputy sheriffs are getting raises and this is "unconscionable." He failed to mention that many localities have had to raise taxes in order to pay competitive salaries for their public safety and other employees, and that many localities face the same manpower issues as the state.
Del. Chris Jones, the chairman of the workgroup and the chair of the House Appropriations Committee, said that the group almost has to address compensation issues before retirement, but both are of equal importance. He also said that the state trains police, and that "they are taken away from us by the localities."  Jones said the commission has to figure out a plan to put in place on the compensation side.
Staff with the Pew Public Sector Retirement System Project presented an array of recommendations for the workgroup to consider, including increasing the auto-escalation factor on voluntary contributions to the defined contribution portion of the hybrid retirement plan, providing employees with an optional defined contribution plan, and adding a cost-sharing provision that would make employee contributions to the defined benefit component of the hybrid plan variable based on investment return scenarios. Pew also recommended "stress tests" for the Virginia Retirement System to consider that would allow for better consideration of the effects of economic ups and downs.
The retirement workgroup is one of three workgroups of the full commission. It will hold its next meeting Nov. 14 in Richmond. The workforce workgroup is meeting Oct. 20, and the compensation workgroup is meeting Oct. 28. The full commission is expected to meet in December to consider recommendations from the full workgroup.
Members of the compensation workgroup, which last met Sept. 14, were told that state employees have received raises nine times from 2000 to 2016. Compensation for state classified employees is estimated to be 23.4% below market. The data show that local salaries similarly lag those paid in the private sector and by the federal government.  Data was also presented on employee salary increases in 10 localities (Richmond, Charlottesville, Montgomery County, Fairfax County, Chesterfield County, Norfolk, Chesapeake, Virginia Beach, Albemarle County and Augusta County) showing that these increases averaged 3.31% as compared to the state average of 2.25% for the period from FY2004-FY2014. The presentation is posted here.
Additional information on the commission is available here.
VML contact: Mary Jo Fields, mfields@vml.org
Commonwealth to take more active role in expanding water supply
Last week, the JLARC report that studied "Effectiveness of Virginia Water Resource Planning and Management" was issued with recommendations for the upcoming 2017 General Assembly session.
In 2015, JLARC was instructed by the General Assembly to review Virginia's water resource management and planning. Interest in this topic was prompted by concerns about the sustainability of water supply and demand, especially in eastern Virginia.
Water resource planning and management seeks to ensure that water supplies will be available to meet human and environmental needs. This planning and management is accomplished through state and local plans, state permitting, and locally developed water supply projects.
The report included some 22 recommendations which are encompassed by the following summary and some of these have specific local government implications:
Require that regional water supply plans be developed that are aligned with water location and common water use;
Prescribe that the state plan should define how the state will (i) facilitate regional planning and (ii) provide differentiated planning, policy, and technical assistance to each region;
Require that groundwater withdrawal permits in eastern Virginia primarily for human consumption be reviewed and approved prior to reviewing requests for all other types of use;
Require that no single permitted groundwater user in eastern Virginia may withdraw more than a specified percentage of total permitted withdrawal amounts;
Require an assessment of state resources needed to facilitate regional water planning, and a proposal for the state to take a more active role in water supply project planning.
It is also important to note that there are currently two study and/or working groups looking into this issue and they are 1) the Stakeholder Advisory Group for fees related to the consolidated Virginia Erosion and Storm Water Management Program; and 2) Eastern Virginia Groundwater Advisory Group. Both groups are being overseen by the DEQ and the State Water Control Board. VML is represented and monitoring the work of these entities and will keep you informed as to their progress.
To read the entire JLARC Report, click here.  
Staff Contact Mike Polychrones at mpolychrones@vml.org
Don't forget Legislative Services pre-filing deadline – December 5
State legislators need to submit their requests for legislation that will be pre-filed with the Division of Legislative Services by Dec. 5. Why is this important? Delegates and senators are limited in the number of bills and resolutions that they can introduce that are not pre-filed.  If your locality has a charter change or bill request, it's a good idea to go ahead and be talking to your legislator so that he or she can plan to meet that Dec. 5 deadline.
A couple of other key dates:
Jan. 11: Session convenes
Jan. 25: VML Day at the Capitol
Feb. 7: Cross-over; Except for the budget and revenue bills, each house has to complete action on its own legislation
Feb. 26: General Assembly adjourns
Increased contributions are leading to a less volatile retirement picture
Based on an interim valuation of retirement plans that is used for information purposes only, teacher retirement rates for FY19-20 would decrease to 15.90% from the 16.32% contribution rate that currently is in place for FY18, according to a valuation reported presented Oct. 19 to a committee of the Board of Trustees of the Virginia Retirement System.
Because this is not a rate setting year, however, the information is used only to show annual changes in the financial picture. Looking forward, the actuarial report estimates that teacher retirement rates would increase to 16.37% for FY21-FY22, and stabilize at around 15.9% for the next several years.
The funded status of the teacher plan should hold steady at around 70% for the next six years according to the report, meaning that the plan would have about 70% of the assets needed to cover its liabilities. The teacher plan was only 62% funded in FY13. The unfunded actuarial accrued liability for the teacher plan was $12.8 billion as of June 30, 2016.
The report also showed that the average age at which teachers are retiring has increased by about a year.
In November the committee and the full board will receive the actuarial report on the funded status of local retirement plans.  That report, too, will be for informational purposes only.
VML contact: Mary Jo Fields, mfields@vml.org
DHCD community revitalization roadshow scheduled
The Virginia Department of Housing and Community Development has scheduled three meetings in October and November to provide information about the community development and capacity building programs available through the state agency. Programs to be covered include Virginia Main Street, Industrial Revitalization Fund, Building Entrepreneurial Economies and Virginia Individual Development Accounts.
There is no charge to attend, but pre-registration is involved. Register.
Meetings are to be held from 1-4 p.m. as follows:
Oct. 27, Samuels Library, Front Royal
Oct. 31, Rappahannock Community College Lecture Hall, Warsaw
Nov. 10, Pulaski Railway Station, Pulaski
Update on FOIA officers training
The FOIA Council website has a guidance document and link to where the annual training will be provided.  If you look at the middle bottom of the page, there is a link to the guidance document.  The training was supposed to be available online on or about October 18th – however due to some glitches it is not yet available; we will continue to monitor the site.  There are reference materials on the FOIA Council website that can be used by your locality's attorney for training purposes.
Please remember that the Code is specific in stating that you must either have training from your local attorney or the FOIA Council; other trainings do not suffice for compliance with the code.
VML contact: Michelle Gowdy, mgowdy@vml.org
FOIA Advisory Council fine tunes recommendations
The FOIA Advisory Council met on Monday of this week and took up several issues previously referred and then from both the meetings and records subcommittees.
These are the items that were previously referred and considered by the full council:
There was a lot of discussion regarding SB492 (Surovell) which was proposed in an effort to allow family members of a victim of suicide to access the completed death investigation records.  Law enforcement spoke out against the proposed changes citing many unintended consequences.  As a result, the committee did not make a recommendation to carry this proposal forward to the 2017 General Assembly Session.
There were several bills from Delegate Marshall, HB280, HB281, HB282, and HB383 – all related to disclosure of documents submitted to planning departments and economic development.  Delegate Marshall asked that these bills be carried over until November 21, 2017 which was agreed to.
The committee also recommended a change to Virginia Code Section §15.2-1416  which will require that if a meeting is continued, there must be notice to the public of the continued meeting.
The next recommendation by the committee relates to §2.2-3701 and the definition of public records.  In 2011, language was added to say "Records that are not prepared for or used in the transaction of public business are not public records."  The language was meant to be helpful, but was proven otherwise.  The recommendation is to remove that line from the code section.
Other considerations were recommendations to amend §2.2-3704 that were deemed more clarification;   in subsection (A), there will be language that will make it clear that "inspection and copying" doesn't require a person to drive across the state to make copies.  It will most likely say something like "provide copies to" or something similar.  The other recommended change will be in subsection (F) which will toll the time while the estimate of costs is being provided to the requestor as long as the estimate is provided in a reasonable amount of time.
As the FOIA study of three years is over after the November meeting, there was discussion of how an omnibus bill dealing with all of the items considered will look.  It has been proposed that actually two bills will be submitted for consideration, one dealing with the meetings issues and one with the records issues.  These bills are being drafted at this time.
VML contact: Michelle Gowdy, mgowdy@vml.org
Wireless communication infrastructure work group
The work group met October 11 to discuss the current status of talks among VML, VACo and industry representatives and to obtain input from the work group.  Goochland County representatives spoke about the county's needs, which include expanded broadband service.  Liz Hill, Director of State and Local Government Affairs for American Tower Corporation provided insight from the tower industry's perspective.  Lastly, the FCC provided some very general remarks and indicated that they are still trying to grasp the 5G concept, but hope to have guidance available in the next year or so.
VML reported that talks with the industry are continuing and two additional meetings are scheduled for October 24 and October 26, with the meeting on the 24th to include the Virginia Department of Transportation.  The discussion points thus far had included small cell wireless facilities, attachments to public facilities and use of rights-of-way.   Many subtopics exist and are being discussed as well, including fees and the correlation between state regulation and the various FCC actions.
VML contact: Michelle Gowdy, mgowdy@vml.org
Application deadline for road revenue sharing is fast approaching
The application deadline for projects to be considered for Revenue Sharing and Transportation Alternatives funding in FY 2018 is November 1.  All applications must be submitted though VDOT's Smart Portal Site.
Additional information on Transportation Alternatives funding can be found here.  For information on Revenue Sharing, click here.
In a presentation made October 17 to the Commonwealth Transportation Board, Deputy Secretary of Transportation Nick Donohue said the awards will be equal to the funding anticipated to be available in the first and second years of the Six-Year Improvement Program (SYIP).
The Revenue Sharing program will transition to a two-year funding cycle beginning with the FY18-23 SYIP.  Some $200.0 million will be available for each two-year cycle plus another $30.0 million for the Transportation Alternatives Program.
VDOT solicits comments for the 2016 rural transportation cooperation processes
The state is updating this document which is directed to localities in non-metropolitan areas.  At least every five years, VDOT is required to formally review and solicit comments on the effectiveness of the statewide rural transportation cooperation process and proposed changes for improving the process.  The proposed document can be found here.  The current planning document is also available for comparison.  Written comments on the draft document should be sent to Marsha Fiol (Marsha.Fiol@VDOT.Virginia.gov) or to Jitender.Ramchandani@drpt.virginia.gov for specific comments affecting transit services.
Round two of the state's transportation prioritization program: project applications up, available funding down
Some 436 projects from 148 entities across the state have been entered into the new round of Smart Scale scoring, totaling $9.25 billion in requests.  This is an increase of nearly $2.0 billion over last year's requests and 287 project applications.  Scores for the second round are expected to be released early next year.  The Commonwealth Transportation Board (CTB) will vote on final project selections in June of 2017.
Nick Donohue, the Deputy Secretary of Transportation, said the McAuliffe Administration expects $650.0 million to $750.0 million to be available for awards.  Last year, there was more than $1.7 billion available for projects statewide.
Smart Scale also includes funding to pay for high-priority projects in the nine VDOT construction districts.  The table below shows the anticipated available funding for these projects by district.
| | | |
| --- | --- | --- |
| District | % of District Grants Program | District Grants Program in $Ms |
| Bristol |                7.0% |          $22-$26 |
| Culpeper |                6.2% |          $20-$23 |
| Fredericksburg |                6.9% |          $22-$26 |
| Hampton Roads |              20.2% |          $65-$75 |
| Lynchburg |                7.1% |          $23-$26 |
| Northern Virginia |              20.7% |          $67-$77 |
| Richmond |             14.4% |          $46-$54 |
| Salem |                9.6% |          $31-$36 |
| Staunton |                7.8% |          $25-$29 |
| Grand Total | |     $325-$375 |
Round 2 Smart Scale funding for the District Grant Program and the High Priority Projects Program will be on a biennial basis.  The next round (Round 3) will be part of the FY20-25 Six-Year Improvement Program (SYIP).  The McAuliffe Administration projects some $600.0 million to $800.0 million to be available each cycle for the two programs.
In his presentation, Donohue also said the State of Good Repair (SGR) program will be funded annually in the range of $200.0 million to $400.0 million.