eNews November 6, 2020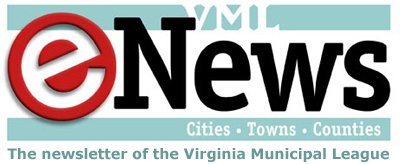 Friday, November 06, 2020 - 05:10pm
Elections
November 2020 election wrap-up
Spoiler alert: Kanye West didn't win (despite appearing on Caroline County ballots!)
While we all (more or less) patiently await the final results of the presidential election, here is a brief run-down of state and local election results across Virginia.
U.S. Senate: Senator Mark Warner won re-election for his third term in office by a margin of more than 482,000, with 55.6 percent of the vote statewide.
U.S. House of Representatives: Little has changed in Virginia representation in Congress, as all but one incumbent member of the House won re-election this week. After beating Rep. Denver Riggleman in the June Republican primary, Bob Good won the 5th District seat in a race against Cameron Webb.
Re-elected incumbents include:
CD 1: Robert Wittman
CD 2: Elaine Luria
CD 3: Bobby Scott
CD 4: Don McEachin
CD 6: Ben Cline
CD 7: Abigail Spanberger
CD 8: Don Beyer, Jr.
CD 9: Morgan Griffith
CD 10: Jennifer Wexton
CD 11: Gerry Connolly
Constitutional Amendments: After two years of debate in the General Assembly following the 2019 implementation of a new Virginia Supreme Court-implemented map, this year's constitutional amendment on redistricting received overwhelming approval from voters. As many of our members will recall, VML has historically supported bipartisan and/or nonpartisan efforts to determine voting districts in our annual policy statements. Moreover, VML has advocated in support of the redistricting amendment in past sessions of the General Assembly.
In preparation for the process that will follow in the coming months, the Virginia Division of Legislative Services has issued this Guide to Local Redistricting for 2021.
A second constitutional amendment exempting veterans with a 100 percent service-related disability from personal property tax on one vehicle was also approved.
Casino Gambling: Voters in four cities – Bristol, Danville, Norfolk, and Portsmouth – widely approved plans to build casinos following the 2020 passage of legislation in the General Assembly allowing casino gambling. The two casinos in Hampton Roads will be operated by the Pamunkey tribe, while Caesars Entertainment and Hard Rock International will run those in Danville and Bristol, respectively.
Local Elections: Finally, 90 cities and towns across Virginia held elections for local offices this week. We congratulate all this year's winners and thank all of our local candidates for their hard work to support their communities.
VML Contact: Jessica Ackerman, jackerman@vml.org
Budget
Governor Northam submits budget amendments
General Assembly to meet next Tuesday to consider the Governor's spending and policy changes
Delegates and senators will head back to Richmond, either in person or virtually, on November 9 to debate and vote on Gov. Northam's proposed alterations to the Budget Bill.  HB 5005 was sent to the Governor's Office on October 29. In accordance with the Constitution of Virginia, the Governor had seven days to act before the legislation automatically became law.
The ten budget amendments include new spending of $1 million to fund an independent investigation into the culture at the Virginia Military Institute. If approved, this budget amendment would reduce the unappropriated general fund balance in FY 2022 from $303.2 million to $302.2 million.
The amendment package also includes items to eliminate two transportation-related, non-general fund capital projects. The first amendment would eliminate $10 million of capital spending for the Nimmo Parkway in Virginia Beach. The second amendment eliminates $2 million for a new airport hangar in Accomack County.
Northam's budget message pointed out that these projects need to go through Virginia's existing review processes for allocating money for transportation projects. These public reviews are designed to promote full transparency by weighing different transportation projects against each other. The General Assembly's actions allowed these projects to "jump the line."  The Governor does not believe the projects warrant special treatment and should face the same level of review as other transportation projects.
The remaining seven amendments are language changes. Four are tied to the COVID-19 pandemic with one having a direct impact on localities and locally provided services. Amendment #6 affects distributions made from the Coronavirus Relief Fund (CRF). The table below compares the most significant changes between the General Assembly's action and the Governor's proposal.
| | | |
| --- | --- | --- |
| Spending Purpose | Passed by the GA | Proposed by Gov. Northam |
| Direct Utility Assistance to Customers | $120 million for jurisdictional and municipal utilities | $60 million for SCC regulated utilities and $60 million for other utilities |
| Emergency Housing for the Homeless | $3 million | $3,270,000 |
| Food Security | $7 million for regional food banks | $7 million for regional food banks; $650,000 to expand emergency food supply package for DSS; $1,211,953 for agricultural surplus & emergency food for VDACS; $2 million for another 1 million MREs for VDEM |
| Childcare Provider Stabilization Funds | $60 million for K-12 | $58,341,000 for DSS |
| Mortgage & Rental Assistance | $12 million supplement for Gov's Assistance Program | $12 million supplement for Gov's Assistance Program; Additional $40.0 million for DHCD Program |
| Childcare Partnerships for School Age Children | $16.6 million for HHR/K-12 | Eliminated |
| Technical assistance, public education and preparedness for COVID-19 pandemic response | $37 million for VDEM | $41,769,113 for VDEM |
| Voter safety-cleaning, PPE, drop boxes, additional pay for election workers | $10 million for Department of Elections to cover local expenses | Eliminated |
Northam's amendment also changes the dates for state agencies and localities to spend the CARES Act money before remitting unspent dollars to the state. The December 1 and December 18 dates would be struck. Instead, the federal CARES Act December 30 would apply as the spending deadline for state agencies and localities.
Instead, if prior to the expiration of federal Coronavirus Relief Fund amounts, the Governor determines that any of the authorized amounts cannot be spent, he would have the authority to shift unspent allocations to other authorized purposes. However, if he determines that no additional need exists for the allocations, he may authorize the remaining amounts to be used for other qualifying expenses.
Also, if after December 30, 2020, but before the required return of unspent federal Coronavirus Relief Funds to the federal government, the Governor determines that unspent allocations remain, these amounts would be transferred to the Unemployment Compensation Fund established pursuant to § 60.2-300 or to other eligible expenses. If, after the expiration of federal Coronavirus Relief Fund amounts, federal guidelines allow for the shifting of allocated amounts, the Governor would have the authority to reclassify such amounts to eligible expenses. Any such reclassification of funds must be reported to the Chairs of the House Appropriations and Senate Finance and Appropriations Committees.
Another language amendment of interest to local governments deals with the Water Quality Enhancement Fee. The Governor proposes to continue the fee which contradicts the action taken by the General Assembly to allow the fee's authorization to expire. The language amendment also directs the Department of Environmental Quality to convene a workgroup of stakeholders to produce recommendations for consideration by the 2022 General Assembly Session to improve the long-term sustainability of the fee and DEQ's oversight of nutrient credit use in Virginia.
Although budget action on the Special Session is drawing to a close, it's important to be aware that Gov. Northam will be introducing his Budget Bill for the 2021 Session in just over five weeks. As Yogi Berra once said, "It's like déjà vu all over again."
VML Contact: Neal Menkes, nmenkes@vml.org
Environment
Localities encouraged to complete environmental justice survey
The Chesapeake Bay Foundation, Chesapeake Legal Alliance, Environmental Law Institute, and the Choose Clean Water Coalition are conducting research on local government approaches to environmental justice in the Chesapeake Bay Watershed.
To better inform their research, they are asking localities to complete this short survey.
This effort will allow them to assess the needs of vulnerable populations and inventory innovative local and state government approaches to mitigating disproportionate impacts of environmental pollution. This assessment is particularly pertinent given the role of environmental pollution in exacerbating the impacts associated with COVID-19. You can learn more about environmental justice here.
Thank you for your willingness to complete the survey.
Alliance for the Chesapeake Bay Contact: Laura Cattell Noll, Local Leadership Workgroup Coordinator, lnoll@allianceforthebay.org
FOIA
FOIA Council posts alternate format version of online training
People have reported buffering issues with the online training for local elected officials provided by the FOIA Council. The IT staff have been unable to find the source of the problem, so the training is now posted an MP4 video version for those who are unable to get the regular training to work.
The MP4 version is available here >.
Please note, however that this version does not have a certificate of completion. As stated on the FOIA Council's webpage, there is no statutory requirement to get a certificate from the FOIA Council, so those who watch the MP4 version to complete their training will need to report their information directly to their clerks.
FOIA Council Contact: Alan Gernhardt, Esq., Executive Director, foiacouncil@dls.virginia.gov
VML News
Register soon for "Transformations" – a free, inspiring virtual event for VML members on November 19
Feeling a little overwhelmed by 2020? It's been a difficult year for local governments and the people who make them work. VML knows it's important for local government leaders and staff to find ways to renew and take care of yourselves so you can continue to help your community innovate and adapt to the challenges we all still face.
To this end, we invite you to join award winning writer and speaker Nick Kittle for two hours of of transformation, motivation, and inspiration as he brings his experience in local government innovation to the benefit of VML's members.
The webinar will run from 2:00 PM – 4:00 PM on November 19.
This event is being sponsored by the Virginia Risk Sharing Association (VRSA).
Learn more and register here >.
VML Contact: Rob Bullington, rbullington@vml.org
Deadline to send locally crafted ornaments for the Executive Mansion is on November 17
Share your local pride and holiday spirit with a handmade ornament!
Locally crafted ornaments at the Executive Mansion back by popular demand. Please join us in celebrating what makes each Virginia city, town and county special.
Each locality may submit one hand-crafted ornament that uniquely represents their community. You also may reuse an ornament sent previously if the ornament is still in displayable condition.
The guidelines for making and submitting ornaments are available here >.
Previously nearly 200 localities contributed stunning handmade ornaments to adorn the holiday trees at the Executive Mansion. Thousands of visitors from across the world toured the mansion and viewed the ornaments, learning about the diverse heritage of the Commonwealth's cities, towns, and counties.
The tree was so popular that the Governor and First Lady have asked VML to again collect local heritage ornaments from Virginia cities and towns. (Our friends at the Virginia Association of Counties will be collecting ornaments from counties.)
With the health and safety of all in mind this year the Executive Mansion will not be physically hosting a holiday Open House. We encourage everyone to stay tuned to our social media pages to see their ornaments featured throughout the season. Please visit executivemansion.virginia.gov or follow @FirstLadyVA on Facebook and Twitter.
VML Contact: Manuel Timbreza, mtimbreza@vml.org
VEPGA elects Board of Directors
The Virginia Energy Purchasing Group Association (VEPGA) held its 2020 annual meeting on November 5, 2020. VEPGA Board members John Ohanian, Metropolitan Washington Airports Authority; Julia Reynolds, Chesterfield County; Jerry Spivey, City of Norfolk; Mark Tschirhart; and Carrie Webster, Henrico County were re-elected to the Board, with terms expiring in 2023. Trevor McPhail-Vuono, City of Virginia Beach Public Schools,; was elected to fill a Board vacancy. Trevor's term will expire in 2022.
Susan Hafeli (Fairfax County), VEPGA chair and Rick Raike, (Hampton Roads Sanitation District), VEPGA co-chair will continue in their roles and work with VEPGA's expert legal and technical team, facilitating VEPGA relations with Dominion Energy Virginia (DEV). VEPGA is composed of over 170 representatives from local governments, public school systems, authorities, and other governmental entities, who have for several decades negotiated jointly on behalf of VEPGA members the purchase of energy services from DEV. Additionally, VEPGA keeps members informed of energy developments in Virginia, collectively promotes issues of mutual interest, and provides regular training and education to its members.
For more information about VEPGA please visit the VEPGA website at www.vepga.org or contact Sandy Harrington, who serves as the VEPGA Secretary/Treasurer, at the email address below.
VML Contact: Sandra Harrington, sharrington@vml.org